With many commercial facilities unoccupied at evenings and weekends, Green & Fortune provides a catering and events service to deliver more value and return on real estate investment
There have been numerous reports of companies considering their options to ensure their facilities are being used to best effect and the choices provided by Green & Fortune include various potential avenues to add more value and recoup investments that may not have been previously considered by many building owners and clients.
The company specialises in the delivery of retail and event services and these vary from the running of cafes and restaurants to the organisation of events that require hundreds of people to be entertained and fed. It is also unique in that it collaborates closely with its clients and this recently led to the inclusion of Rose Court Events that opened earlier this year in the recently-opened Rose Court building on the South Bank of the River Thames in London.
Founded by partners John Nugent and Peter Millican in 2008, Green & Fortune was created to initially manage the hospitality and catering services for Kings Place, which is owned by Mr Millican.
Located in the Kings Cross area of the capital, the facility is now well-established as a centre of culture and artistic developments.
Having established a highly effective business to support Kings Place through the staging of conferences, private dining, parties and celebrations within the 10 event spaces available on site, the partners began to look at the next stage of the Green & Fortune journey.

Operations established
This was confirmed in 2016 when its partnership with Sea Containers, located near the Oxo Tower on the South Bank of the Thames, was confirmed. In addition to providing staff dining facilities and managing hospitality requirements, the company also operates Sea Containers Events and oversees the staging of bespoke occasions within the facility's six event spaces.
With operations established at two high-profile facilities, the two partners continued to consider further options, which resulted in Green & Fortune forging another highly effective collaboration with Central Hall Westminster. The exclusive contract includes the provision of hospitality catering within the venue, along with managing the 150-seat restaurant and a street café and was signed in 2020.
Although the hospitality sector has proved to be one of the sectors most notably affected by the Coronavirus pandemic, this does not seem to have been the case for Green & Fortune, as it signed its latest partnership agreement with the Rose Court facility earlier this year.
Located westward along the South Bank from Sea Containers, the company's latest signing continues to see it delivering similar services in the operation of Rose Court Events. John Nugent met with FM Director at Rose Court, providing a tour of the facility and explanation of the various catering and events options available within the building.
"With more people returning to work following the two years of working from home during the pandemic, it's very notable that many people are now desperate to join in with more activities, including networking and more informal social events," says Mr Nugent.
"The launch of Rose Court Events is very symbolic. The scale, quality and ambition of this project is a true indicator that live, person to person events, are fully back"
"They really want to make the most of the time they spend in London, which is not surprising given the isolation many have experienced during the pandemic."
He further states that another aspect driving interest in events during the week – both work-related and social – is that many of those returning to the office only do so for three days, then work from home for the remaining two.
Numerous options are provided by Rose Court, including an open rooftop garden space and panoramic views of the capital and nearby landmark buildings are likely to prove highly attractive to those wishing to stage events at the facility.
Descending from the attractive rooftop space to the top level of the building, this provides immediate access to the café and restaurant area, with floor-to-ceiling glazing providing yet more expansive views of the surrounding area. Further to this, there is a private dining area and a large space that can be adjusted to suit the needs of each event to include formal dining areas, or seating for guests and/or conference attendees.
"How many offices and buildings in London are more or less deserted outside of office hours?" asks Mr Nugent. "We've found that there's a significant appetite for both companies and private individuals wishing to hold events at evenings and weekends, with the potential of raising the activity levels of the building and putting it to good use when it would otherwise be more or less closed."

Project range
In describing the various projects delivered by his company, Mr Nugent says these range from weddings and parties for private clients to team building, conferences and awards events for corporate customers.
"We will take care of all areas for each event, including the décor, technology and all aspects of event delivery on the day," Mr Nugent continues. "All our operations are focused on delivering a five-star service, which has the added benefit of showing the building in its best light and often results in people returning or recommending us to others and providing more opportunities in the future."
He additionally provides his thoughts on how the hospitality is performing in the post-Covid era: "There were a lot less people in events as venues reopened because a lot of people had left the industry due to the lack of work after the virus hit and the lockdowns started.
"But now we can see more people returning and answering job vacancies, which corresponds with the number of events increasing, both in frequency and size. We're seeing rising demand for networking evenings with a value of £50,000, for example," says Mr Nugent.
The latest Green & Fortune contract with Rose Court also provides endorsement for its business model and the inclusion of first-class service, he continues. While a number of hospitality businesses were forced to close during the pandemic, this has resulted in the strongest and best established remaining.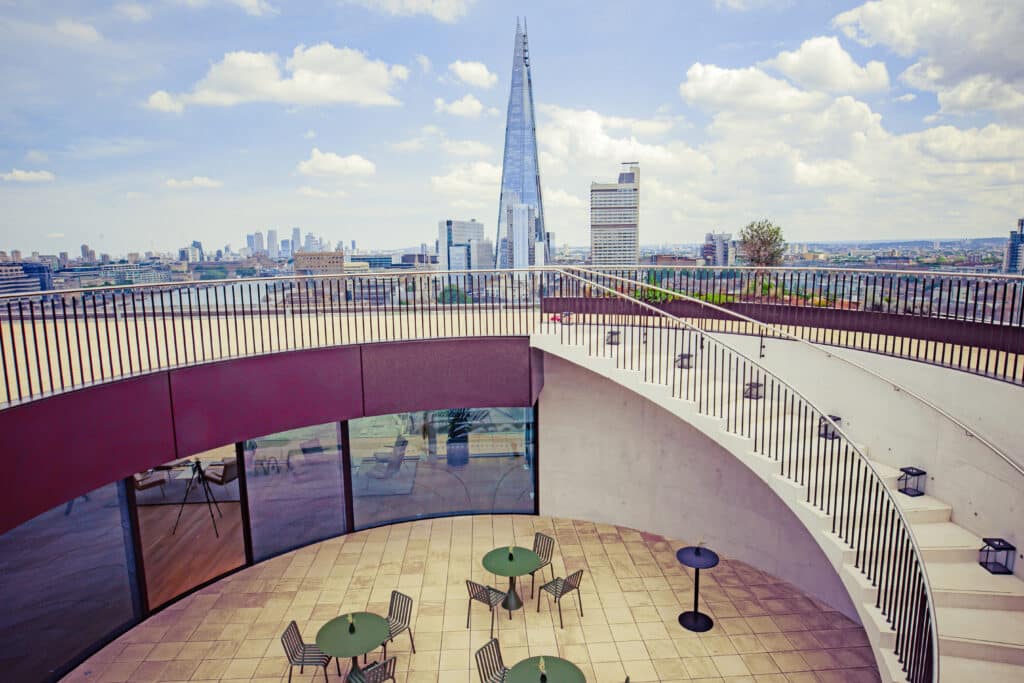 "There are obviously less companies operating in the sector than before the arrival of Covid-19, but this means that the industry now has a choice of suppliers of better quality than was previously the case," says Mr Nugent.
In addition to his company's focus on five-star service delivery, he explains that another positive development has emerged in the efforts of companies to provide attractive benefits to their staff. With the provision of free food emerging as a successful means to entice workers to return to their office, this further complements access to on-site catering and events that is becoming an important aspect of staff retention and helping businesses in their efforts to address recruitment issues.
"Many companies are looking at ways to work smarter, not harder, and staging events of all types and sizes is a very effective way to keep the building in use at all times, with the result that their real estate investment becomes much more viable," says Mr Nugent.
Events within Rose Court can be adapted to suit the personal preferences of each client, with the building able to host 700 guests for the largest of these. Further options are provided for those aiming to deliver events that include more formal dining, either for a seated dinner for up to 220 people or receptions that can include up to 450 guests.
In addition to these, those wishing to hold exclusive dining events are able to host between 10 and 30 people at the facility's private rooms.
"The launch of Rose Court Events is very symbolic. The scale, quality and ambition of this project is a true indicator that live, person to person events, are fully back," Mr Nugent continues.
"The quality of the environment, the amount of outdoor space available and the total guest experience will combine for this to be instantly recognised as one of the leading events venues in central London."