Sean Haley shares how working with the best intentions continues to add value for Sodexo, its employees, clients and the wider community
Having worked in FM and real estate for more than 30 years, Sean Haley has spent the last 11 of these with Sodexo, where he is currently region chair for the UK and Ireland. In addition to the various aspects of his wide-ranging role, he has engaged with the company's strong focus on social value and continued to extend this into all areas of the business.
Prior to joining Sodexo, Mr Haley worked for Atkins for 22 years, serving as its managing director since 2005. He was at the helm during the Sodexo acquisition of the Atkins asset management business in 2011 and, while he hadn't initially considered joining Sodexo, he was soon won over by the business.
"I'm a surveyor by profession and worked in the more traditional property consultancy space, but really started to understand Sodexo and its role in the market as we went through the acquisition process, and the values of the company and the service ethos of the market really attracted me," he says.
Since joining, Mr Haley says he has enjoyed several stages within his business career that have assisted his personal development and also hopefully helped Sodexo. One of his most fulfilling achievements was the leading role he played in the company's growth between 2012 and 2015.
"We took the Sodexo UK and Ireland business from a £1bn turnover to £1.5bn through a clear strategy that we followed, through being very, very focused on what was happening in the market and making sure we directed our resources appropriately," he says.
"The market has experienced significant disruption over the last five years"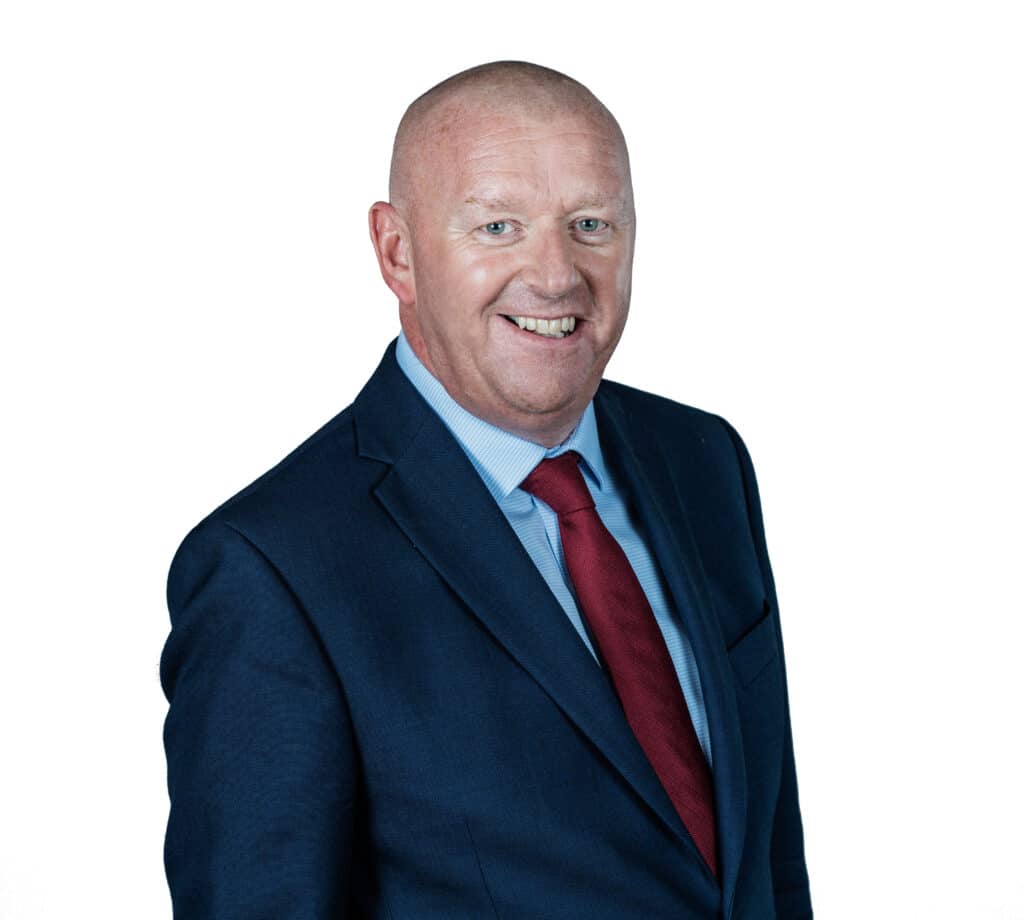 In addition to his focus on the UK and Ireland, Mr Haley has added global responsibilities to his role, providing more scope to aid the company's continued development. "Sodexo does great things around the world, and we need to get access to these so they are shared with the UK business," he says.
He is responsible for the company's global supply chain, which is understandably extensive, and additionally its expertise platforms for safety, food, and soft and technical services. This provides Mr Haley with an extensive overview that enables him to ensure the company leverages its expertise in all areas of its work around the world.
"If you look at the market since the collapse of Carillion and include Brexit, Covid-19, global security issues and rising inflation, the market has experienced significant disruption over the last five years," he continues. "But the way the business has stepped up and continued to grow during that period has been quite rewarding and humbling to see."
Mr Haley further states his belief that the various disruptive elements have also resulted in some positive developments for the FM sector, including improving professionalism and responsibility in the lessons learned following the collapse of Carillion. "It's provided a much better understanding between contracting parties of the elements of risk and how that should be managed," he says.
Having dealt with the various developments, Mr Haley believes the FM industry is now stronger and more able to cope with other demands and this has also helped the company to become a better partner and supplier of services.
"I think the end result has been a great deal better for the industry and our people, my colleagues"

There are, of course, more challenges to face in the current business climate, including the need to recover from the impact of the pandemic and deal with the current high levels of inflation, he continues.
"But in all of that there's opportunity, and that's the exciting thing about this industry," says Mr Haley.
"There's always risk, of course, but in any changing situation there are always opportunities, and you just need to be as close to your clients as possible to be able to read those changes, and then you need to be agile enough to develop the solutions that are required."
Covid strategy
Another notable achievement referred to by Mr Haley is his role in assisting the company to navigate the recent demands resulting from the Coronavirus pandemic. Within the first twelve months, Sodexo established a business of 9,000 employees to support the Covid-19 test centres around the UK.
"We'd never done that before, but we had to do it and we provided an excellent and critical service that helped to manage the pandemic and we gave lots of people employment," he says. "We learned a lot about ourselves and those lessons are now helping us to deal with all the post-pandemic challenges, too."
Two of the most influential areas within the FM sector at present are the ability to add social value and provide advice and assistance in achieving net zero carbon emissions, Mr Haley continues. He further states that the pandemic saw the FM sector raise its profile and receive recognition for the value it provides, leading to more opportunities to continue this and assist clients with their net zero aims, while also helping them to demonstrate their social value in all areas.
"Our clients needed to have solutions in place to help them deal with the pandemic very quickly and we did that," he says. "That also applies to the post-pandemic world, where everybody is living and working differently."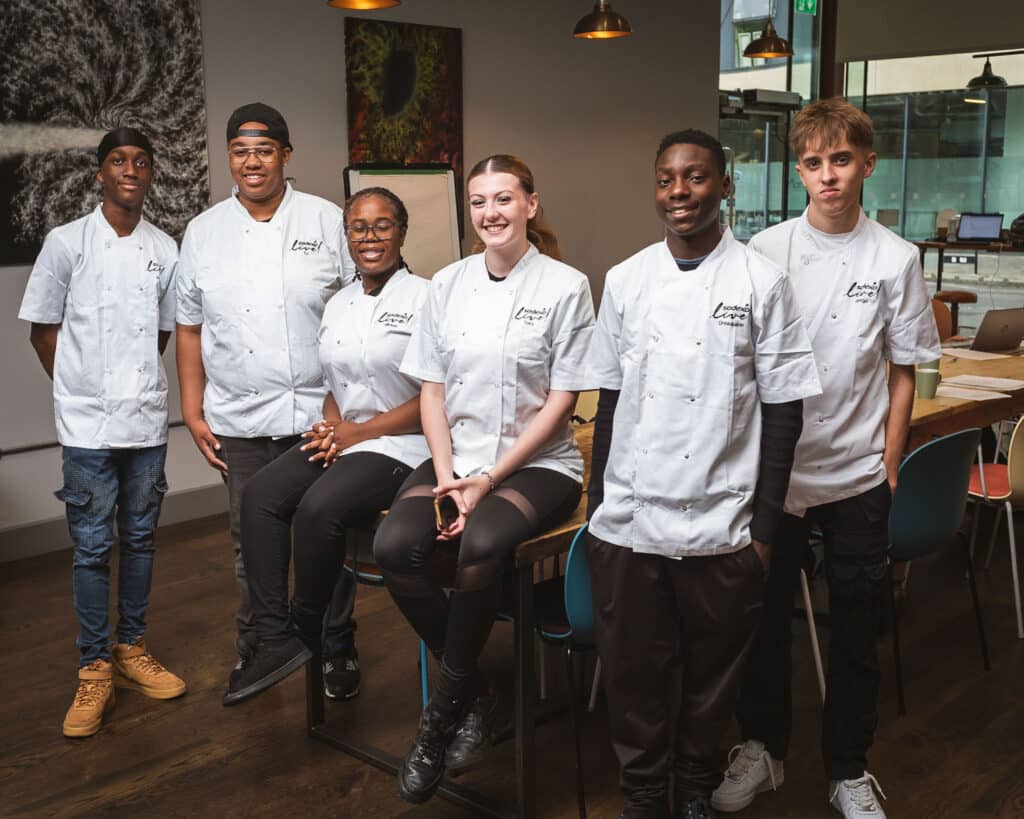 Last year, Sodexo UK and Ireland announced its own ambitious roadmap to net zero carbon emissions across all three scopes. This strategy was validated by SBTi, and will be delivered by 2045.
Mr Haley explains that the Sodexo Vital Spaces proposition was launched in late 2020 to assist its clients in dealing with post-pandemic workplace requirements. It is designed to guide those seeking to transform their workspaces and attract talented employees, the latter of which is described as "one of the greatest challenges facing our clients".
While the usual demands for FM service providers continue to play an important role in all areas in the running of facilities and estates, he finds that clients are now requiring their industry partners to help with their ongoing difficulties in recruiting staff with sufficient skill levels, and also keeping them working within the business.
"And that's another great opportunity for us to help them to have the best working environment, including the best food, to allow them to attract the best talent," he continues. "Interestingly, that's the same for both the private and public sectors, because everyone is suffering from the same challenge in attracting the best people."
There is now a notable drive in both public and private sectors to improve the attractiveness of their offices, enable flexible and collaborative working, provide nutritious food and support well-being – including the provision of processes to support good mental health – all of which are included in the Vital Spaces solution, he says.
"There's an increasing need to create and manage data to analyse worker performance in the workplace," says Mr Haley. "This further emphasises the need for us to remain flexible and be able to deliver the services that clients need to ensure their staff are supported in the best ways."
Central within all aspects of the company's operations is its focus on social value, he continues, and emphasises this has been the case since its launch in 1966.
"Our clients needed to have solutions in place to help them deal with the pandemic very quickly and we did that"
In addition to being one of the most attractive elements that encouraged Mr Haley to join Sodexo, he describes a number of positive mutual benefits it continues to deliver.
"We grow through delivering social outcomes, we improve the communities in which we live, work and serve, and all of this is embedded in our services," he explains. "This is not just bolted on, we bake it into all the elements of our service offering and it's a central element of our DNA."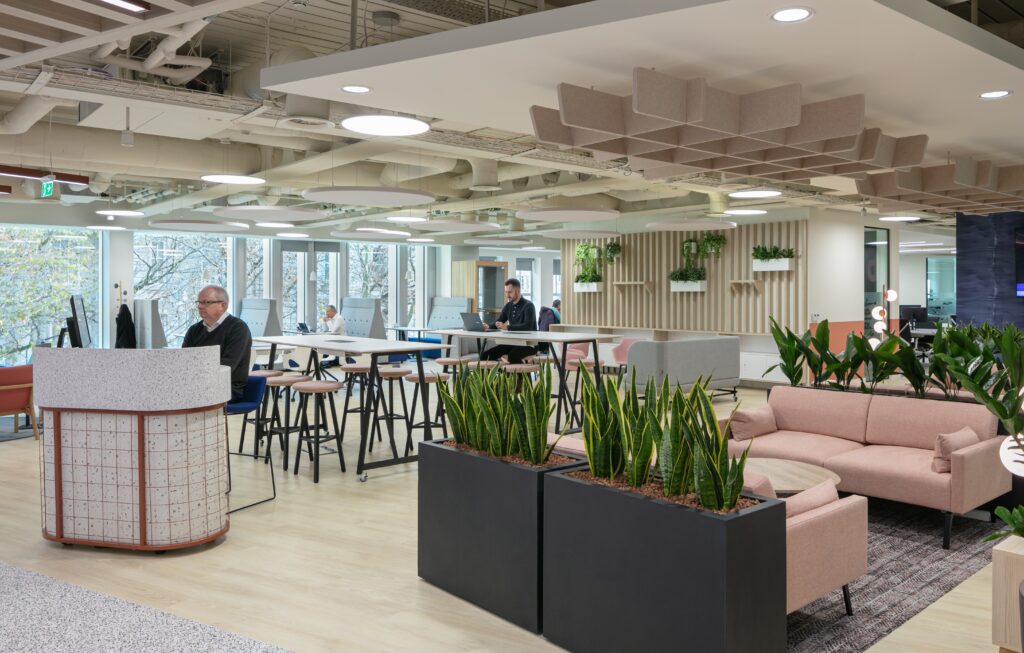 On target
The company made the decision to transparently share its commitments within its Social Value Pledge in 2014. Clear targets are identified, and these continue to be updated, with details of progress published every year.
"We're still working to achieve the targets set out in our 2021 pledge, which spans three years. Our efforts are ongoing, but progress has been made." says Mr Haley. "This includes our spend with SMEs, which accounts for 44% (£256 million) of our total spend in the UK and Ireland, and the way we partner with and mentor them, plus apprenticeships – not only within Sodexo – but we also share our surplus levy contributions with other organisations to allow them to invest in apprenticeships."
Sharing the details and results of the company's progress within its social value commitments allows everyone to view its progress, he says. Transparency has become a critical need within the FM sector in recent years and Mr Haley says that Sodexo continues to be the market leader in this area.
"We grow through delivering social outcomes, we improve the communities in which we live, work and serve"
"We're obviously still a business at the end of the day and we have shareholders, and some things are commercially sensitive, but we try to ensure that we grow by doing good and we're quite prepared to share what that means to us," he continues. "I think we're becoming much better at showing the value we deliver, and I also think customers in both public and private sectors are becoming more receptive towards this."
He provides the example of all public sector contracts, some of which have a minimum requirement of 10% social value elements, which have increased in a growing number of cases to reach a value of up to 30% being considered. This is helping the FM sector to move away from its price-driven focus of the past and Mr Haley credits the government with playing a major role in assisting it.
"As the government continues to reform procurement activity post-Carillion, part of this reform has been more weighted against quality and social value, looking at the whole value proposition including price. We have made progress, but we just need to ensure collectively that we don't go backwards, as government budgets continue to come under pressure through an economic downturn," he says.
The FM industry has proved it can be an enabler to business success, Mr Haley continues, and states that it can provide the best services to support clients in their drive to recruit the most talented employees. "And in a recessionary period, organisations need to employ the best people to allow them to navigate their way through it," he says.
Regardless of how the UK economy performs, legislation will not change and targets such as those relating to net zero carbon emissions will continue to be relevant and require continued action to achieve. The potential of the FM industry to assist companies to achieve these aims is now much better understood, he believes, which is highly likely to continue to drive further opportunities in the future.
Allowing companies to have the opportunity to adjust their cost bases is frequently essential in the drive to maintain competitiveness within businesses and Mr Haley believes the FM sector can play an important role in this. The considerable investment in technologies, systems and processes made by an increasing number of service providers is now allowing clients to manage their portfolios more effectively, whilst also making their businesses more attractive to employees.
A new mindset
The points above are used to add further support to his earlier statements explaining the positive developments emerging from the challenges in recent years, which continue to have the potential to deliver value and allow companies to embrace the opportunities that will emerge in future.
The industry drive to engage with technology is highly likely to continue, he states, and this should see the number of emerging opportunities increase.
"We all know that it's very difficult to get the right level of resource for many reasons," he continues. "But technology allows us to continue to deliver services while mitigating the risk and that's a good thing, because it means our services become more resilient."
He adds that technology will continue to evolve and that this has been accelerated by the challenges of recent years, as companies seek to meet them in the most cost-effective way for their business. It should support the gathering of data to enable the establishment of processes and strategies that allow each property or portfolio to be operated in the best way, he says, while also supporting longer-term contracts so that both sides can improve the value delivered.
"Data is king and our industry has not been great at that in the past, but there are now some fantastic examples where clients are willing to invest in putting the right infrastructure in place, to allow them to capture the right level of information to run their portfolios as effectively as possible. But you need clients to be supportive of that and willing to invest in it with you," he says.
Technology and software development is also becoming increasingly important in the drive to attract and retain staff, Mr Haley continues, and this is reflected within Sodexo and its staff of 38,000 (including part-time and temporary workers) in the UK and Ireland. He further states that the role of the business community in meeting the challenges emerging in all areas of the future requirements within the industry needs to increase, as the government is not capable of providing all the answers. The Sodexo placing of social value at the heart of its operations has proved to be essential, and Mr Haley believes that more large companies need to further develop this aspect to make a difference to the lives of their workers and communities.
"I believe that ESG codifies everything we've been doing for a very long time, including looking after the environment and being aware of the impact we have on society," he continues. "And it helps customers to understand the things we've been doing for a very long time.
"It's all about doing business in a good way and I believe we've been able to demonstrate that for many years by being transparent and baking it into every element of the way we do business. You can't just decide to add social value, you need to have established the right culture over many years. "You've got to embed this in your culture, ethos and values to allow you to evidence it and I like to think we've got an advantage because we've been doing it for over 50 years," he says.
He further states that although the world is in "a very uncertain place" at present, the FM industry has worked its way into a good position to deal with current and future challenges. "We can be an enabler for change and add value, and I think that gives the hundreds of thousands of people that work in our industry the confidence to go forward and have a positive influence, because we've learned so much.
"I'm absolutely committed to ensuring that we continue to have a positive impact on the community and continue to grow by doing good," Mr Haley concludes.