Following her recent promotion, Sarah Shaw is helping CBRE with its drive to embed ESG into all areas of its business and service delivery with clients
When speaking to industry contacts about the rise of environmental and social governance (ESG) within the FM sector over the past decade, there is general agreement that this emerged through the sector's increasing commitment to impact sustainability and wellbeing across most industries.
FM companies are at different stages of their ESG journey, with leading organisations emerging after identifying the importance of this and heavily investing in their offering, one of which is CBRE Global Workspace Solutions (GWS). We spoke to Sarah Shaw, ESG Director at CBRE GWS |Local UK, about this topic and her role in assisting FM clients on their ESG journey while driv-ing collaboration between CBRE teams, clients, and the supply chain.
Having initially joined CBRE in an energy management role, Sarah's new role as ESG Director, for CBRE's UK GWS | Local Business, covers a variety of responsibilities. "My new role has a dual focus and includes what we're doing internally on our own commitments and also how we work in partnership with clients to support theirs" she says.
"We're now seeing more enquiries for on-site renewable energy generation than we've ever seen in the past"
CBRE surveyed 200 clients last year, nearly 50% of whom stated that ESG has become a central focus for their business. Another CBRE survey of 400 people, from 150 organisations showed that 53% state that their organisation is at the beginning of their ESG journey, with only 6% saying their company has a formal delivery plan in place to reach its ESG goals.
Given that CBRE clients are at different stages if their ESG journeys, Sarah states; "This means we need to approach each business on a bespoke basis and adapt the services to meet their needs. We usually find that companies will need different things at different times to complete their ESG commitment," she says. "There is no one size fits all but the great thing about CBRE is that it can adapt its services and support clients with anything they need."
"This can range from practical support to strategic assistance," she continues, and provides the example of support from on-site engineering teams or its project management division, com-pared with the potential to draw-up roadmaps and provide an overview of the journey a com-pany needs to follow to achieve its aims.
As well as supporting clients to proactively take steps to reach their ESG goalsto be able to best reactively respond to external factors that may affect or hinder their ability to achieve their ESG goals. "We're also seeing that our clients have to deal with many other pressures, such as the rise in energy prices, which have gone from 12p kWh to more than 70p kWh. Security of supply concerns are included in this and we're now seeing more enquiries for on-site renewable energy generation than we've ever seen in the past," she continues.
Ensuring CBRE meets its ESG goals
As well as supporting clients, Sarah's role is to also ensure that CBRE meets its own ESG targets.
"A very large percentage of CBRE's emissions come from its supply chain, so it's essential we lead by example and work with our supplier partners to reduce these as we continue to help other companies to achieve their ESG goals," she says.
This includes the CBRE UK GWS | Local target to achieve net zero carbon emissions by 2035 and its journey toward this point as outlined in its latest CBRE UK GWS | Local ESG report.
One of Sarah's principal areas of focus is increasing awareness of all elements within ESG and their potential to benefit all stakeholders, including her colleagues.
"If an engineer leaves something running, for example, that will impact either ours or our client's emissions, and everyone needs to be aware of the potential outcome of their actions so they can make the right decisions on their tasks and how these are completed."
On the social part of ESG, Sarah works with her colleagues to ensure that activities are occurring on a regular basis.
"It feels like I'm doing a good thing and I really love the social element of this, such as the beach cleans, charity cricket matches, the London to Paris bike ride and many other volunteer-ing opportunities," she continues. "It may take a day or even a couple of hours, but the benefits can be long-term."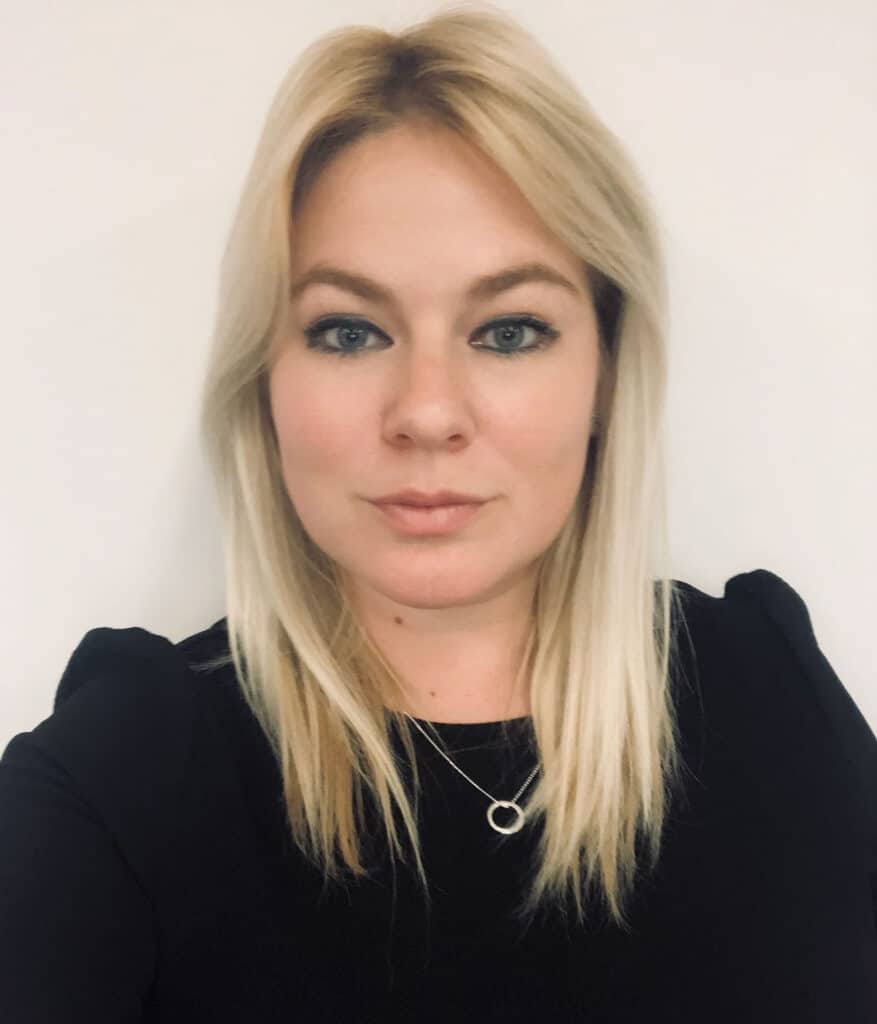 Advantages of these activities assist local communities, members of the supply chain, col-leagues, and clients, says Sarah.
At the time of the interview, she had applied to become a STEM (science, technology, engineering, and mathematics) ambassador to provide education and career support in the STEM subjects and states her enthusiasm for "giving something back".

Expanding CBRE's ESG team
In addition to visiting local schools to explain the employment opportunities emerging within CBRE, she also supports initiatives within the business, such as working with its apprenticeship cohort on special projects.
"The company is very keen to use the skills of the workforce to help local communities wherever possible, such as creating local parks, etc, and this is very much part of the social side of ESG," she says.
She further states that ESG is of considerable interest to many colleagues and those seeking to join the business, with school leavers and graduates finding the various ESG elements highly attractive. CBRE is now taking applications for its Energy and Sustainability Graduate Programme designed for graduates looking to gain experience within CBRE's UK GWS business looking to take on an Energy and Sustainability Manager position at the end of the two-year programme.
There seem to be a great number of positive activities within Sarah's role and several of these appear highly likely to increase in their diversity and prominence from both within CBRE, its clients, the supply chain, and society in general, continuing to provide challenges and the po-tential for ever higher levels of job satisfaction for many years to come.
As occupiers and custodians of the buildings they manage for their clients, it's clear that Sarah and her CBRE counterparts are embracing a holistic approach focussing on the full spectrum of Environmental, Social and Governance (ESG) to ensure their facilities management service delivery model has a positive, sustainable impact on the people, communities, and world around it.