Discussing the impact and further considerations of the UK's legally-binding requirement to achieve net zero carbon emissions by 2050
This year has seen a growing number of announcements from companies either confirming their forthcoming net zero carbon emissions status or confirming the year this will be achieved.
With the UK required to achieve its net zero ambitions by 2050, changes will need to be actioned throughout society well before this to ensure the target is reached. While the actions of a growing number of businesses in this area are essential, they will need to be complemented by initiatives in all areas within the next 25 years.
Questions remain on a number of fronts as to how this can be achieved, most notably for all aspects of travel and infrastructure. With increasingly more renewable energy feeding into the National Grid, combined with the nuclear power developments planned by the government, power generation is becoming less carbon intensive, although this area will also need to be substantially improved.
With carbon reduction requirements increasingly seen within FM contracts, it can be stated that net zero is already impacting upon the sector. In order for the UK to achieve net zero carbon emissions, however, there will need to be a considerable increase in these measures to reach the desired target.
The opening comment for our feature is provided by Cleenol Group fourth generation owner and managing director Sam Greaves, who warns of the challenges facing companies committing to a net zero future "because to really understand the positive impacts of our actions, we would need to be in the future looking back".
"One of the main challenges is widespread lack of knowledge or experience with carbon management. It can be difficult to convey how the different processes of any business can have large impacts on CO2 levels and with technologies always improving it is vital for business to keep training and guidance up to date," he continues.
One of the biggest issues in creating and following a net zero plan is cost. For any business whose systems and buildings are last century, the costs involved to upgrade can be immense, and while reduced emissions benefits are understood by the customer, there is always a degree of reticence to pay for these improvements.
Another major challenge is that whilst progress in starting the path to net zero can be made as an individual business, it can be difficult to ensure this is replicated throughout the supply chain. Again, pressure on price drives a search for the cheapest option and increases the supply chain, which can be susceptible to disturbance.
"One of the main challenges is widespread lack of knowledge or experience with carbon management"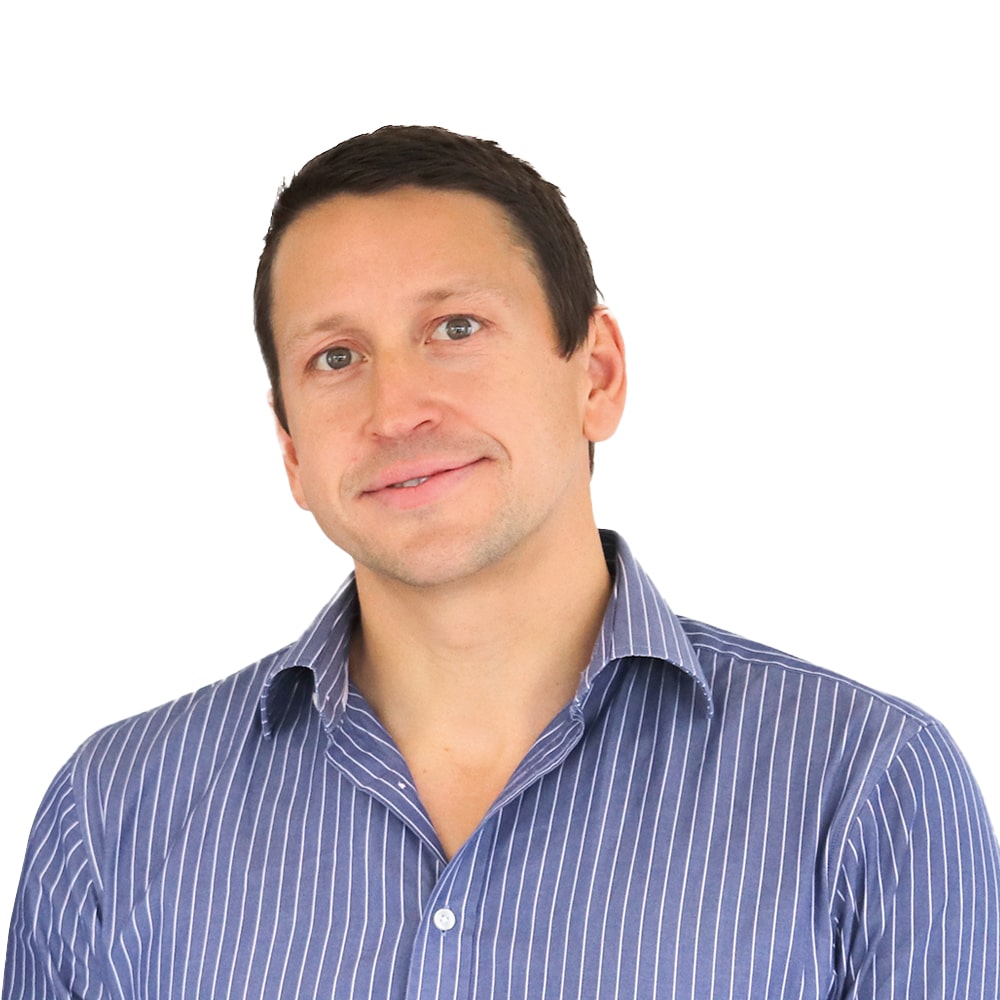 "At the end of the day, we are all consumers. The decision-makers in the facilities management companies will always react as an individual consumer – unless constrained by company targets and strategies that may or may not be dictated by shareholders. Their decisions will be based on the most cost-effective (read cheapest) solution for the business which is inevitably informed by their position as a consumer, informed or not," says Mr Greaves.
Churchill Services group environment manager Hannah Dales says net zero is both a challenge and an opportunity for the FM industry.
"FM companies are different in that we are predominantly operating within other people's businesses. Our carbon impacts are overwhelmingly indirect. This means that to meet net zero we need to look far beyond our own activities.
"With this difficulty, however, comes opportunity, and we are uniquely positioned to innovate, form strong client relationships, and drive carbon improvements through collaboration," she continues.
Net zero
Increasing interest from clients in relation to net zero can be seen, including examination of SCOPE 3 emissions, leading to expectations of the production of carbon reduction plans and sustainability reports as part of tenders. This increasing pressure requires FM providers to take steps towards net zero or else risk being overlooked.
"We are asking the same things of our own suppliers too. Having a serious, transparent environmental strategy is now the minimum expectation, and I anticipate that requirements in this area will only increase," Ms Dale continues.
"The solution to achieving net zero is complex, and this is especially true in FM given our significant indirect emissions. For net zero commitments to be realised, they must sit centrally with other core business values and goals. Achieving net zero is not a simple project that can be undertaken in the background, it is a highly complex topic and one which will require investment to comprehensively understand, and then to achieve.
For this reason, the commitment to net zero needs total support from top down. With the correct support and strategies in place, FM companies have the potential to be forerunners and leading collaborators in achieving net zero," says Ms Dale.
Further opinion is provided by PTSG sales director Andrew Dack: "We believe that embracing the factors that relate directly to net zero is not only the right thing to do, it also makes good business sense.
Our approach in having a local workforce has numerous benefits, with lower vehicle usage being chief among them, leading to fewer carbon emissions.
"In highly unusual circumstances, generally short notice sickness absence, where we need to call upon others for support, it is our policy to source suitably skilled workers from the immediate area, wherever possible. Helping to grow the number of jobs in specific areas makes for a better place to live and work, which creates a healthy economy for the community."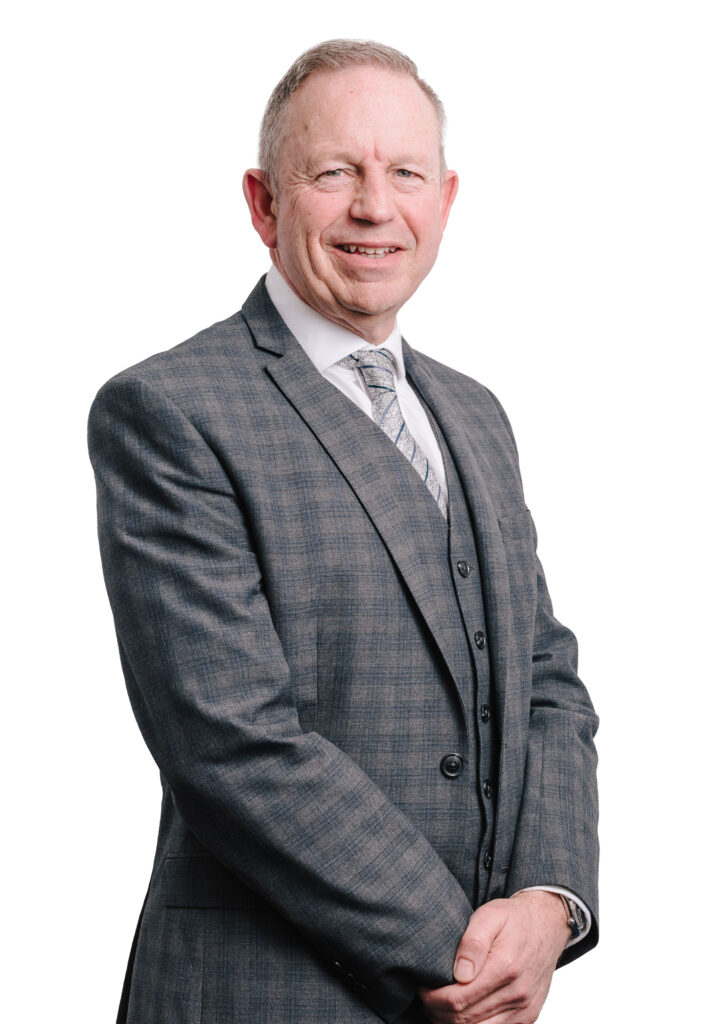 Carbon footprint
Fuel is the biggest contributor to the company's carbon footprint, amounting to 5.6m litres of fuel per annum. Switching to electric vans is impractical at present, due to the distances driven by engineers on a daily basis and a lack of charging infrastructure.
"However, we are moving from diesel to petrol vans, which emit less carbon. We have also reduced the size of the engines in our vans from 1.8l to 1.4l. Our fleet provider is continually looking to provide cleaner vehicles," Mr Dack continues.
Utilities and energy usage in the company's 47 office and depot locations are documented to show what is being used, from the water boiler down to the number and type of lightbulbs. Recommendations are then drawn from this data and made by the group's HSEQ team, one example being the use of energy-efficient LED lighting.
Other measures include: remote controlled air conditioning; solar panels; planting trees to offset carbon use.
"We continually monitor carbon emissions throughout the company. With 2,300+ staff operating UK-wide, that is quite a task but it is one we have committed to in order to become a net zero company," Mr Dack concludes.
Cloudfm chief executive officer Jeff Dewing says a more holistic approach to reducing carbon emissions from the built environment is required urgently if the UK is to meet or exceed its net zero ambitions.
Facilities management plays a hugely important role in the transition by helping companies monitor and act on carbon emission data.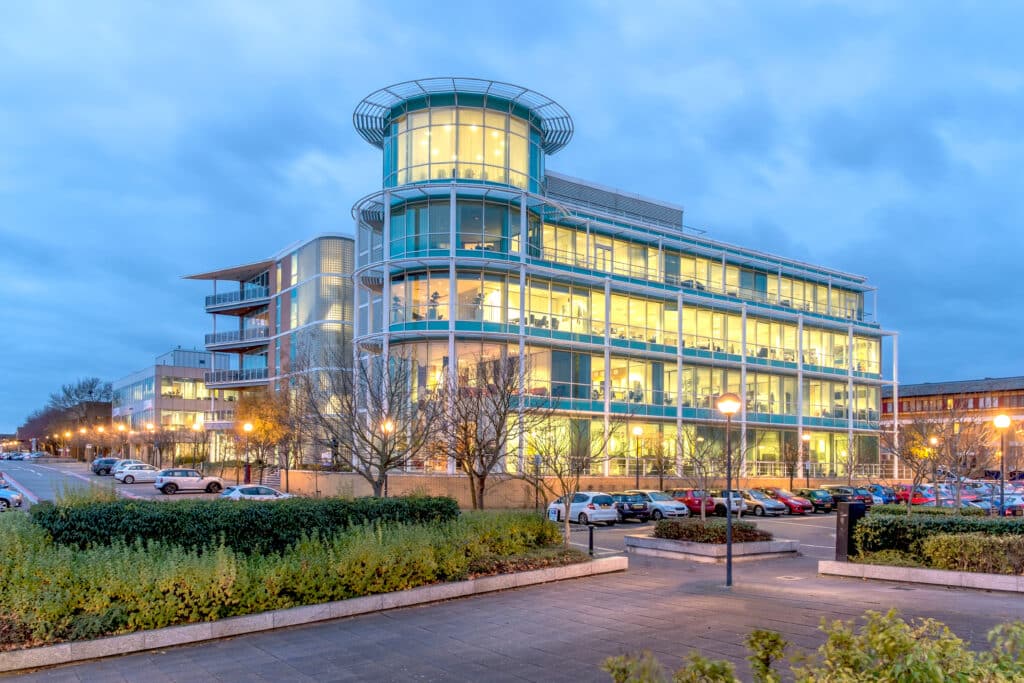 "IoT technology is advancing rapidly and will be essential in reducing carbon emissions over the next decade. Our own studies have shown that the data generated by our unique technology can be used to transform behaviours to save energy and reduce emissions radically.
"Extensive trials in the hospitality industry and NHS have shown the technology, when combined with behavioural science, reduces energy consumption by at least 20%, which is a substantial monetary saving and a significant CO2 reduction," he continues.
"We believe that carbon emissions data should be provided in an easy-to-use platform that allows users to make early and easy decisions about energy consumption, whether that be turning off the hot water boiler outside working hours or shutting down energy on floors when people aren't present. It's an approach that Cloudfm itself has used to significantly benefit businesses across a wide range of industries.
"Using Portugal as an example, where purchases are linked to tax incentives to encourage healthier behaviour, perhaps we can match company purchases on green products against a company registration number so that they can be directly recovered against tax.
"The government has a part to play in this journey. An easily implementable tax incentive or grant would help fund the adoption of vital new technologies that will help reduce energy consumption during an energy crisis and benefit the environment by accelerating the road to net zero," says Mr Dewing.
A double-edged sword
Wates FM managing director James Gregg describes the net zero target as "a double-edged sword".
"We have three decades, which feels like plenty of time, but when we consider the enormity of the task – 2 million non-domestic properties to decarbonise – that window feels increasingly narrow," he says.
Mr Gregg describes his client's challenges as "putting us in a great place to support them with sustainability. FM is at its best when done collaboratively and this will be essential when it comes to developing and delivering net zero strategies.
"A great example of this is our work with HMRC; we have collaborated to develop a new environmental, social and governance (ESG) strategy, which we are currently rolling out.
"In 2020, we also worked with JLL and its landlord to trial an Energy Management System (EMS). We invested the profit from our contract into a 12-month trial to assess the system's impact."
This pilot project made data visible and supported the installation of a building management system (BMS). Data from the EMS demonstrated the impact of the BMS, with a 27% reduction in energy use from air handling alone.
"The mounting cost of energy makes now a perfect time to look at ways of reducing consumption, but it isn't that simple"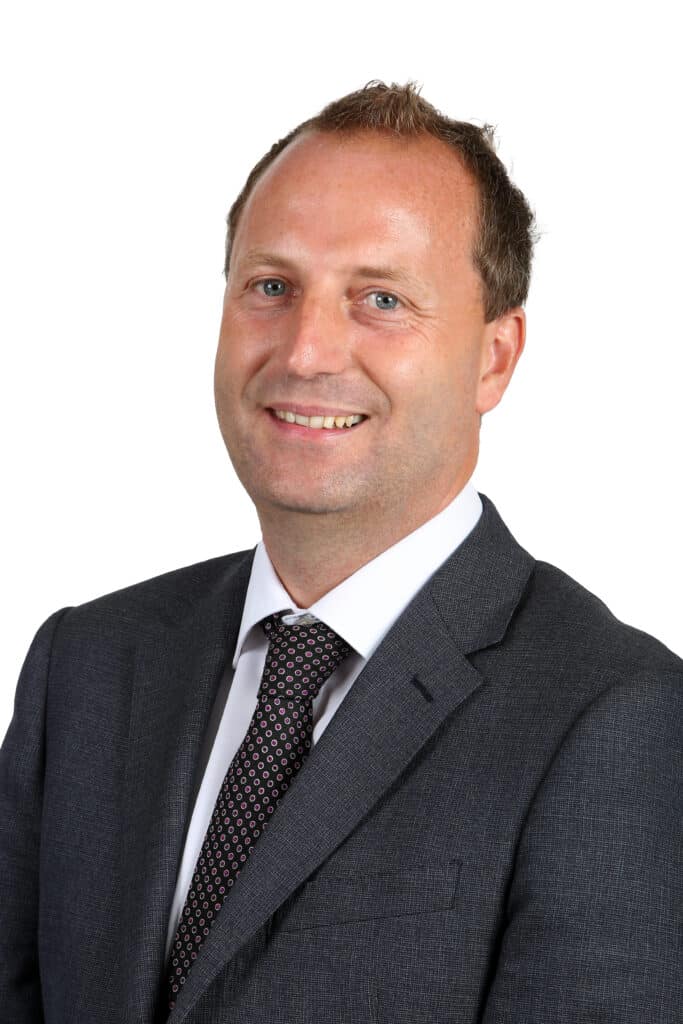 That isn't always going to be possible in FM, but the principle remains; we are there to guide and support our clients in making informed decisions to optimise their budget. Investing in green tech is still relatively new to most businesses, and so understanding and experiencing how different systems work gives peace of mind when making investments.
"Costs are undoubtedly a factor for businesses looking to invest in green technology and practices. Arguably, the mounting cost of energy makes now a perfect time to look at ways of reducing consumption, but it isn't that simple. Renewable energy and measures to reduce reliance on electricity and gas are costly, and when most businesses are focused on balancing the books, there is a risk that sustainability can become a 'nice to have'. This is where FM needs to step up; it's our job to help our clients source sustainable solutions that bring value for money and can demonstrate a real return on investment," says Mr Gregg.
Industry impact
Sustainable Facilities Management Index sustainability consultant Kieran King states that an energy crisis is on its way and this is seeing more companies eager to report their greenhouse gas (GHG) emissions.
"FM professionals are going to be drawn into both, it is inevitable. There are various ways in which net zero will impact on the FM industry," he continues.
To guarantee a business is "future-proofed", it should firstly ensure it has a full carbon emission assessment in place covering all Scopes of the GHG Protocol.
"Most organisations have got to grips with Scopes 1 and 2 which relate to own operations, but the focus has shifted to Scope 3 and in particular purchased goods and services and capital goods, which often dwarf operational emissions. The process of calculating Scope 3 can be slow, as it is cumbersome both to gather all the relevant data and to calculate emissions using a systemised approach.
"Secondly, the progress will require FMs – both in-house and specialist providers – to upskill and focus their attention on matters of sustainability. The mindset is changing from blindly delivering a 'low cost' service to offering a 'low carbon' service – and with energy prices spiralling, these two approaches are converging.
Mr King says FMs "should start now, in earnest, to put emissions reduction plans in place" to enable a smooth transition to net zero that prioritises energy efficiency and creation of renewables capacity, leaving offsetting as the final solution or last resort for unavoidable residual emissions.
"With 40% of carbon emissions attributable to the built environment, low carbon facilities management presents a significant opportunity for companies to demonstrate leadership through strategies that protect both business continuity and reputation. Every crisis is also an opportunity," says Mr King.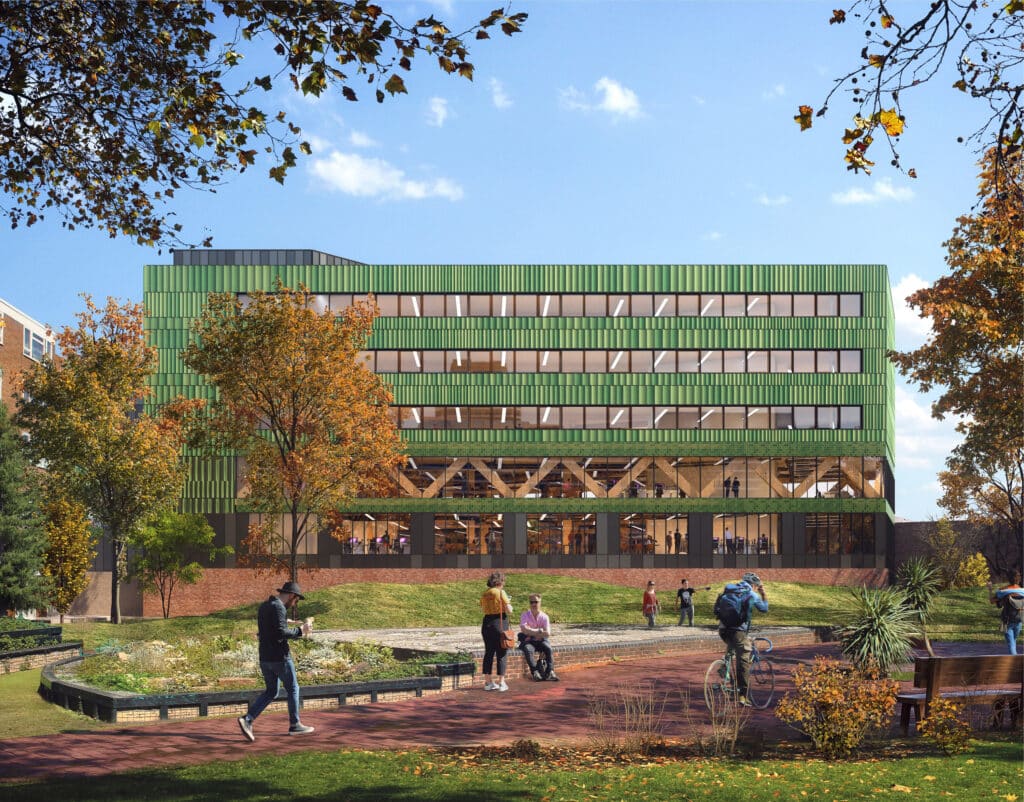 Sustainability for business
Biovate Hygienics managing director and co-founder Nick Winstone emphasises the importance of sustainability for businesses, with environmental impact becoming a major driver in procurement decisions. This is sure to accelerate and increase demand for chemical-free and plastic-free cleaning products.
"Most commercial cleaning products are in a ready-to-use format, increasing plastic waste and carbon footprints. Others contain traditional chemical actives which are unkind to the environment, while inhaling some chemical cleaning products is simply unhealthy, especially for cleaners using the products all day," he continues.
"We are on a mission to establish our company as the UK's go-to sustainable brand offering a carbon neutral range of liquid cleaning products that will change the way Britain cleans."
The major source of FM industry carbon emissions lies within the supply chain, making it important to work with suppliers that show a commitment to reducing emissions to meet the net zero target.
"The reality is that FM sits in a very influential position within organisations. Its personnel are responsible for support services and the operation of buildings and so have influence over the decisions which will determine the extent of emissions. They also have to handle the various building management systems, Internet of Things (IoT) software and sensors which can monitor actual versus predicted data readings.
"Finally, we must not lose sight of reducing the carbon footprint of everyone's daily activities. This can include key measures such as switching to electric or hydrogen powered fleet vehicles and maximising power, fuel and heat from reusable or non-polluting resources," says Mr Winstone.
Culture change
The final words on this topic are provided by PPSPower group managing director Stephen Peal, who says emission regulations are becoming a reality for all businesses and "the mandate to become net zero means a culture change throughout our entire operations".
His company aims to be fully net zero long before the government deadline and works with Neutral Carbon Zone, which helps organisations manage their sustainability agendas and carbon footprint.
"Increasingly, customers and employees want to work with companies that demonstrate a commitment to becoming carbon neutral. We are undertaking a full carbon audit, assessing our core emissions, calculating our operational emissions and also engaging our supply chain in reducing their emissions," Mr Peal continues.
His company additionally plans to launch a future-proofed model that will be focused on meeting or surpassing the government's ESG objectives.
"We take a partnership approach in all our projects, becoming an extension of our customers' teams. Therefore, if all other companies share our approach of becoming more sustainable in all areas of operation, with the eventual goal of being carbon neutral, we will be naturally aligned with each other," Mr Peal concludes.