When speaking to senior personnel within the FM sector, one of the common denominators is that everyone will have found their way into the industry by different routes, with some fascinating examples provided.
The latest of these is that of ISS chief executive officer UK and Ireland Liz Benison, whose early career included working for Jaguar and Ford within the automotive industry. She was an integral member of the team behind the launch of Ford's highly successful Mondeo model, launched at its Belgian manufacturing plant in 1994.
"This was the first time we managed to get engineers involved in the design of a new model and the project went very well," says Ms Benison. The success of the initiative can be seen in the fact that the Mondeo became one of Ford's best-selling models and has influenced the development of a number of others over the last 30 years.
"My next role was something my parents thought I was absolutely mad to do," she continues. "I joined a startup consultancy that was aligned with the SAP software package, which was not very well known in 1994.
Over the next five years, her employer doubled in size every year and she recalls making profits that "can only be dreamed of" in the current economic climate. "We then sold the business at the top of the market to a much larger organisation and I ended up working for the CEO of the company that bought us.
"She was an amazing woman and taught me my trade as a general manager. It was all about really driving the bottom line and being in control. It was an absolutely fantastic process."
Ms Benison's career in technology lasted for approximately 15 years, during the latter years of which she became increasingly involved with outsourcing. Due to her seniority and numerous successes, interest was expressed by other potential employers, including Serco.
"I'd done some work that was very relevant to them and then joined as part of their turnaround team in 2014," she continues. "That was for three years and included lots of hard work and working ridiculous hours sometimes, but was also very satisfying and the first time I'd worked with core staff and it was both humbling and very rewarding."
Having enjoyed the challenges and outcomes achieved in her first role with an outsourcing business, Ms Benison then joined the Arriva Group as managing director of mainland Europe in autumn 2018. This gave her just over one year before the emergence of the Coronavirus pandemic and its various impacts and effects around the world.
"I moved out of the UK and worked from Serbia all the way through Europe and up to Sweden, Denmark and The Netherlands. There was lots of travel, of course, and the people at Arriva were absolutely outstanding," she recalls.
However, as the pandemic spread throughout Europe she states that the impact of the various lockdowns in each country had a dramatic effect on the running of public transport. "We watched the lockdown happen country by country and we had dedicated teams negotiating with the governments of every country.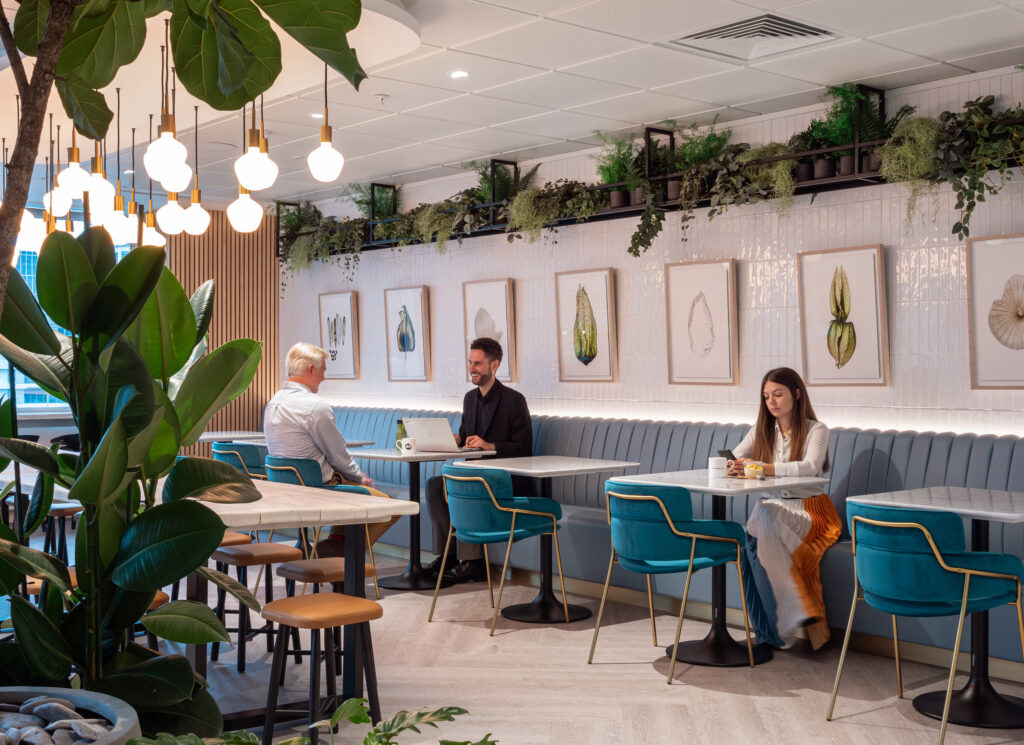 "We were the first to fit screens in buses in Italy at the start of the pandemic, and two months later everyone was doing it. It was fascinating to watch and we were very useful because we could see how things were developing and could then advise countries to tell them the virus was likely to hit them in a couple of months, or so, and what they could do to prepare."
Ms Benison continued to receive offers of work throughout 2021 and when invited to speak to group chief executive officer Jacob Aarup-Andersen says she was not expecting to make the next move in her career. The meeting took place on Microsoft Teams to comply with the lockdown requirements of that time.
"I was so convinced I wasn't going to take it any further that I set the call up for 8.30 on a Sunday morning and attended in my gym kit, as I was about to attend an online class. We then ended up speaking for well over two hours and I agreed to take the job," she says.
Mr Aarup-Andersen is described as "very bright and driven" by Ms Benison, "but he also knows how to leverage the strengths of his team to get the best result".
"Jacob explained that my role would be in line with my previous work and it was very much a case of coming in to drive the OneISS transformation forward, so that's what we've been doing for the last 18 months," she says.
With the UK contributing 15% of the ISS global revenues, she explains the importance of the region to the company. In addition to its financial contribution, the UK is regarded as one of the company's most sophisticated areas of operation and a major provider of new talent.
"A lot of the IP and new talent comes from us and a lot of the key accounts actually started with us. We call the UK operation The Lighthouse and a lot of the great things in the company start here," she continues.
"Around a third of our revenues are healthcare-related, so we found ourselves having to adapt rapidly at a time when requirements and rules were changing constantly. When I visit some of the sites now and hear the stories, it's really humbling and I feel proud of the resilience and dedication our placemakers maintained through one of the very worst times in recent history," Ms Benison continues. She further states that the ISS team, working with Lewisham and Greenwich NHS Trust, is believed to be the first to create an effective COVID-19 protocol for any hospital in the country.
Since its difficulties in 2021, the company has emerged as a more agile organisation that has required Ms Benison to create a new leadership team for the UK operation, including the recruitment and promotion of a senior leadership team of 50 people. This includes all members of the company's senior team and those at the next level of management.
"The new team has a 50/50 gender balance and that's the first time in the company's history this has been achieved. We're almost reluctant to create any new roles in case it tips the balance," she adds with a smile, further emphasising the importance of a good sense of humour for senior managers.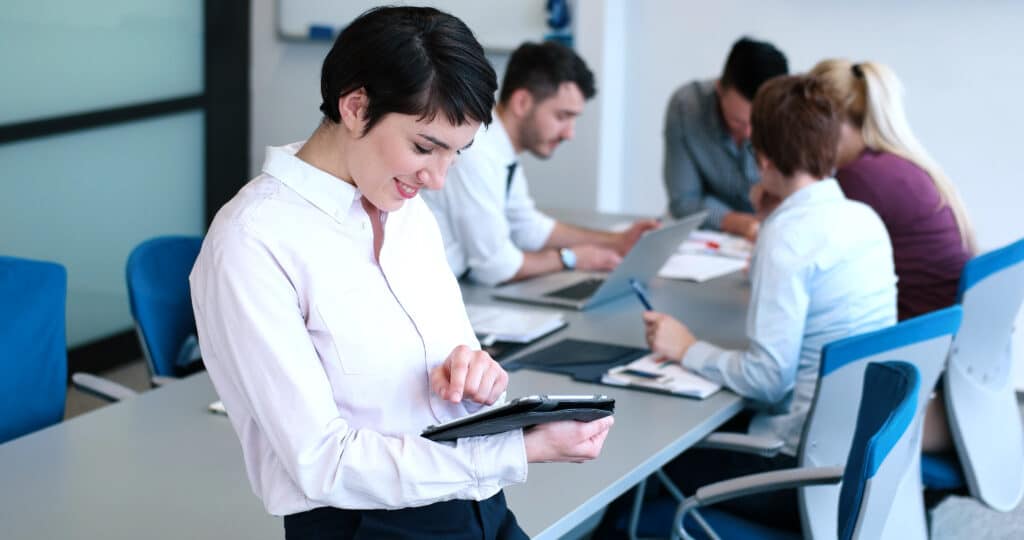 With the UK leading the way in improving gender balance within the company, other have been urged to follow suit. "We're also looking at diversity and inclusion across a broad spectrum. Last year, we appointed our first head of diversity, inclusion and belonging for the UK and Ireland and we've been setting up employee resource groups to support our D&I agenda across five key areas: gender balance; pride; cultures, race and ethnicity; abilities; generations and age."
Having remained a profitable business in the face of considerable change, Ms Benison says last year was largely seen as one of consolidation to allow everyone to adjust to the various changes and new people recruited or promoted into more senior roles. "We're also speaking to customers and saying that the contracts signed a few years ago now need to change and stating that we're happy to sit down with them and work things through."
The renewal of various contracts in 2022 resulted in the company having "a fantastic year" while everyone adjusted to its new set-up. Ms Benison says that these efforts have made a major contribution to the levels of confidence throughout the company, which are expected to contribute to a return to growth for the business this year.
"It's been a fascinating 18 months and I love all the transformation processes but the thing that keeps you going is all the personal development that this has provided for everyone," she continues. "There have been a few people that have just been given that first step to increase their responsibilities and we've been able to watch them grow and shine."
With the company now in a much stronger position and working towards Mr Aarup-Andersen's goal of creating a more globally cohesive operation, Ms Benison explains the ambition within the business to expand. Having launched its strategy at the company's global conference last year, the main aim of each division is to work towards this.
"We want ISS to be a place to be you and you can become whatever you want to be, which can mean supporting our colleagues in their work but also in their home life, too," she continues.
In order to emphasise the seriousness of its commitment, the company has established three signature moves.
The first of these aims is to work with policymakers, customers and suppliers to implement living wages across our industry. While nearly 70% of UK employees are included at present, she explains that living wage standards differ across countries and that will require a major commitment from ISS to raise awareness and improve rates of pay.
Training and personal development is the main focus of the second signature move, which the company has committed to in many areas already. This will also include the sharing of its Apprenticeship Levy with other businesses this year, either for companies within its supply chain or specialist service providers to clients.
The company has also committed to giving more than 100,000 placemakers or their family members worldwide a recognised qualification by the end of 2025.
The third commitment is to engage with all industry partners to ensure that they share common values wherever possible and work in a sustainable way that aligns with high standards and ethics. Ms Benison states that having established the signature moves and a clear business strategy has "really galvanised" her colleagues. "We have approximately 350,000 placemakers around the world, so delivering the strategy is quite a challenge. We've also confirmed we will aim to be the global technology leader in our sector."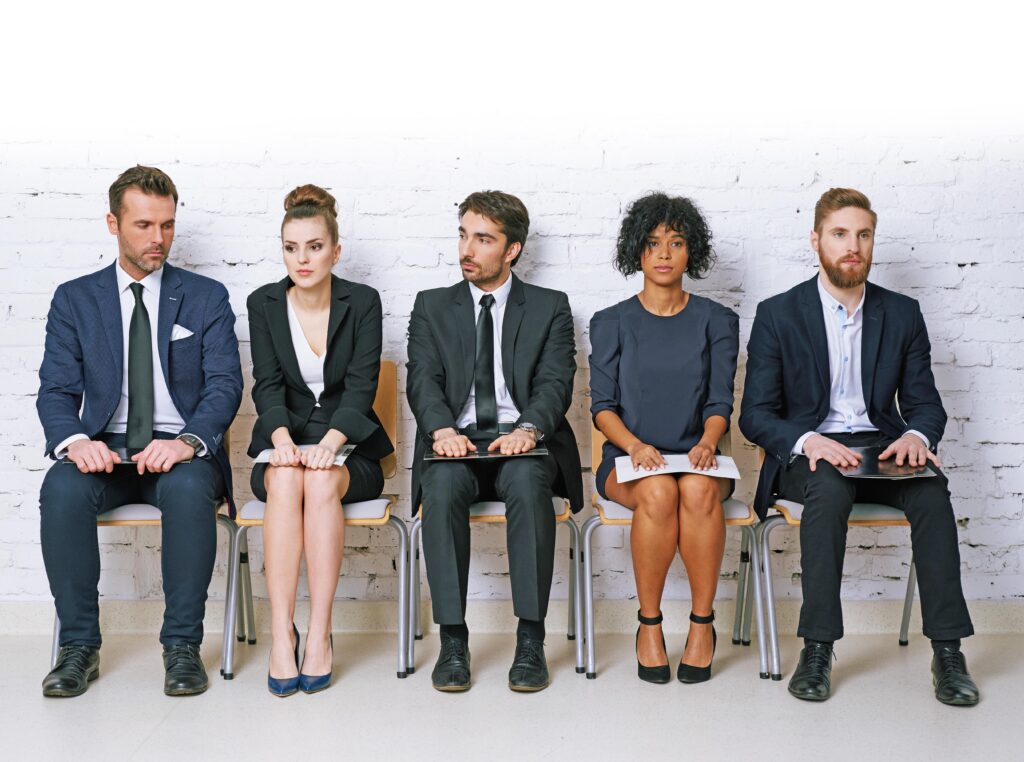 This will align with the company's intention of being not only the company of belonging, but easy to work for and easy to work with. This will be delivered via significant investment in internal infrastructure and improved data management processes and capability. Among the many benefits this will provide will be enhanced proof of return on investment for clients, while also allowing ISS to offer expert advice on improving the management of facilities and estates.
Ms Benison states that much of its investment in data is driven by its technology centre in Porto, Portugal, which is engaged in the creation of a dedicated CAFM system that will be further adapted to suit the needs of clients. The app-based options already developed can be used by clients in all settings to provide quick access to options such as the ordering of food items.
"This can be used by people in any environment and is especially aimed at helping those who are often too busy to stop to eat, such as doctors in some health settings, for example," she continues. "By using the app they can pre-order meals and avoid the queues that often result in people giving up and walking away."
There is considerable attention on increasing its sustainability support for clients and Ms Benison explains that this has many aspects due to the extensive scope of the topic. She uses energy management to explain a single aspect of this, which aligns with the company's efforts to improve its technological and data management credentials.
"It's again about providing insight so we can enhance the picture about how each building is run and using our model to show the potential cost savings on buildings and what the trade-offs are. We also have all our placemakers on site, who can then go round and make sure these actions are being carried out and no one has left the lights on or opened a window unnecessarily, for example."
Food waste is another area receiving significant attention for the business, she continues, with technology used to weigh and video the waste. Artificial intelligence (AI) is applied for further analysis and the result is fed back to staff to adjust menus accordingly.
This has already helped to reveal that much of the food waste consisted of carbohydrates, allowing staff to reduce this content within menus. Ms Benison further explains that the initiative is helping more people to consider all elements of sustainability in greater detail.
An example of this is given in the form of one of the ISS placemakers working on the site of a major accountancy company client, who tactfully advised a senior partner they had placed their coffee cup in the wrong bin. "Our placemaker was then invited to present to the board to explain how they can make a difference to improve recycling and sustainability rates and I received a letter from the board saying this was one of the most influential sessions they had ever had," she says.
Another sustainability milestone for the company will be 2030, by which time its entire fleet will consist of electric vehicles.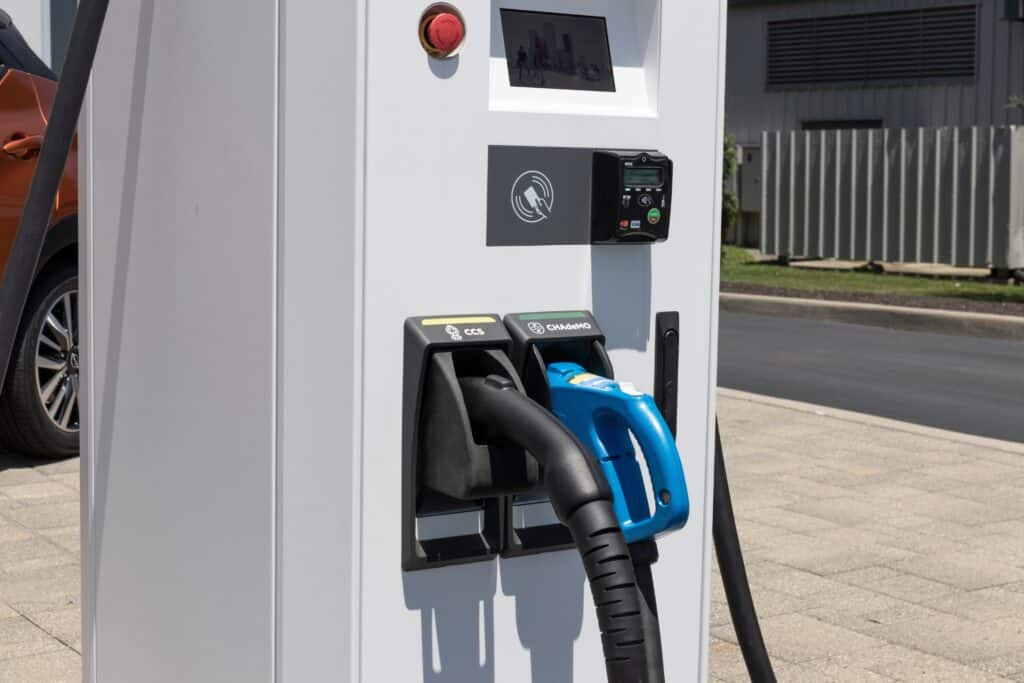 Having completed the majority of the company's reorganisation ambitions to date, Ms Benison says there are now considerable levels of optimism within the business. "Of course, we're aware of the rise in inflation and economic concerns, but we also know that what we offer is unique."
She further states how much she enjoys working at the company's Canary Wharf office, which continues to see high levels of attendance by staff. After a conscious and significant investment to improve the interior design, the facility is now used to show existing and potential clients how ISS can support their aims to make their workplaces more attractive to their employees.
Appreciation is expressed for the influence of the Danish culture within the business by Ms Benison, who is able to compare this with her previous employers in different countries. "There is something lovely about it, when they say they're in it for the long term they mean it and will allow everyone time to complete their tasks, rather than just getting everything done as quickly as possible."
The company is the largest Danish employer in the UK and is a member of the Danish-UK Association, which is described as "like finding a family I didn't know I had" by Ms Benison, who is also appreciative of the genuine business support received from the Danish embassy.
The sophistication of the UK market, combined with the leading role of the ISS UK and Ireland business, has given rise to considerable optimism about the company's ability to make the most of emerging opportunities to deliver and further extend all areas of operation in the months and years ahead.