Industry experts provide their thoughts on how cleaning companies have adjusted their operations to become more environmentally friendly and reduce their impact on the environment
With increasing awareness of the need to reduce the impact of business operations on all areas of the environment, the cleaning sector has made significant progress in adapting its approach and offering more sustainable services to clients throughout the extensive FM industry.

In addition to reducing their use of chemicals and adopting natural and more environmentally friendly options, many service providers have extended their services to include waste management and assist clients in their drive to avoid sending material to landfill. While this can be a sound business development, adding further to the list of services provided, it is also helping to improve the reputation of the cleaning sector and emphasise its value.

Protecting the planet
Our first contribution is provided by City West Support Services managing director Martin Fitch, who says that there is growing awareness of the need to look after our planet.
This has led to many cleaning companies reviewing their operations and the services they provide, with the intention of taking steps to become more environmentally friendly.

"International standards may not be the most exciting topic, but ISO 14001, and the more recent 50001, help businesses to reduce their environmental impact and in turn lower their customers' carbon footprint," he continues. "Certifications such as Planet Mark support companies to improve their sustainability and reach net zero.

"One of the main impacts cleaning companies have on the environment is their use of cleaning chemicals. Not only is the direct use of cleaning chemicals a hazard, but also the transportation, plastic consumption and disposal of chemicals is impacting our environment on a large scale."

Mr Fitch further explains that chemical-free cleaning using de-ionised water systems is not a recent discovery, but improvements in the technology and a reduction in the size of the equipment needed have now made it a feasible option for most facilities.
Tap water is converted into the world's most effective chemical-free cleaner by infusing it with ozone. It can be used in all cleaning equipment from auto scrubbers and buckets to trigger sprays.

"Waste management is usually part of the cleaning provider's remit and allows a significant impact on their customer's Scope 3 carbon reduction targets. The importance of waste segregation, increasing recycling and zero-to-landfill commitments can be greatly reinforced by building occupier engagement to achieve significant reductions in the volumes of waste generated. Our suppliers have a part to play in supporting reductions in packaging and delivery efficiencies, contributing to our carbon-neutral objectives".

A new mindset
Mr Fitch added: "Moving to electric vehicles, LED lighting, sustainable electricity and paper-free processes are all helping to create more sustainable cleaning companies. Local employment supports communities and reduces the financial and environmental burdens of travel to work.
"There are many facets to becoming more environmentally friendly and at City West, we are well progressed on our journey to achieve net zero," says Mr Fitch.

Additional thoughts are provided by Julius Rutherfoord & Co managing director Chris Jarvis, who states that cleaning is essential for "the well-being of our community, our clients and our business. In this crucial Decade of Action, sustainability is no longer a 'nice to have', it is a business imperative and a critical global issue. So, yes, cleaning providers are becoming more environmentally friendly, but it requires innovation and dedication to implement change and not everyone is up to the challenge."

Reducing the environmental impact of cleaning might seem like a daunting task but, by making a few simple changes, cleaning providers can operate more sustainably whilst also cutting costs.

"We can't speak for the whole industry, but our biggest finding is that small, positive actions every day have a positive impact and help make the world a better place. One major change we have driven over the last 10 years is a commitment to minimising the damage we cause through chemical use across our operations.

"We have been fully committed to using chemical-free products that are biodegradable, non-hazardous and minimise waste to landfill. These benefit the environment while still delivering high cleanliness and sanitisation standards and deliver substantial health and safety advantages to both cleaning operatives and users of our clients' sites.

"We are also committed to eliminating all single-use plastics from our operations and will predominantly achieve this through the circular plastic economy we have implemented with our partners. By heavily investing in the latest floor cleaning machines, we not only improved productivity, but also significantly reduced water consumption from our operations. To complement our ISO 14001 environmental management system, we work with PlanetMark to objectively audit our carbon reduction plan.

"I'm just naming a few of our initiatives but we don't know it all and there is certainly more we can learn and do better. As a true partner to our clients, we champion best practice and are always looking for new ways of delivering services in a sustainable and environmentally focused way," says Mr Jarvis.

Balancing act
The Cleenol Group managing director Sam Greaves says: "We are now at the point where the most environmentally friendly cleaning providers spend a lot of time looking to optimise their product formulations to achieve the best balance between cost, concentration and performance. This is also an integral part of each provider's approach to the wider issue of sustainability."

He further explains that the "right dose" refers to the minimum amount and strength of a product required to accomplish a given cleaning task. For example, it would make no sense to double-dose a mirror or glass cleaning product as the formulation has already been developed to clean the worst dirt likely to be found on this surface.
The "right dose" is not a profit-making concept for the manufacturer, but rather an approach that ensures that the right amount and concentration of product is used to reduce its environmental footprint.

"Cleaning providers who are dedicated to sustainable practice have always been committed to developing formulations at the appropriate performance level for the cleaning task and to training and educating cleaning staff on the environmental and health impacts of their cleaning activities. This is also achieved through simplifying training with a compact but comprehensive product range and providing accurate and easily accessible dilution systems that help ensure reliable control of product dilution to reduce waste and ensure optimal product performance.

"Whether or not so-called 'green' products are used, adherence to the 'right dose' concept minimises the environmental footprint of your cleaning activities. It also contributes to the pre-cycling approach where you avoid using something that does not need to be used – this has a more positive environmental impact than recycling," Mr Greaves concludes.
Anabas account manager Jean-Patrick Judson says there has been a major shift in the last few years towards using more eco-friendly cleaning products.

"When Covid-19 arose, however, trust in chemical-free cleaners diminished and 'covid-killing' chemical agents were the new number one. People looked to harsh chemicals like bleach to keep them safe, although they can cause damage to surfaces when used over time and the leftover residue can be harmful to humans if ingested. There are environmentally friendly solutions that are just as effective though."

Greener alternatives
Natural products, including plant derivatives, make up the ingredient base of most environmentally friendly cleaners today, and still deliver the same results, Mr Judson continues. Another interesting example is aqueous ozone cleaning, which is a popular chemical-free option. It is a powerful oxidiser proven to destroy a host of germs, bacteria, and other contaminants.

"Ozone is made up of three atoms and, because of new emerging technologies, it can be electrically infused into water,"he adds.

With ESG principles becoming a large driver for business development now, he believes it is no surprise that cleaning providers are switching to more environmentally friendly alternatives to their regular products. It is crucial that facilities management companies work closely with their supply chains to be in the know about new trends and products and ensure they are procuring products that are best for the environment and align with their ESG principles.

"It's not just chemical solutions that companies should be wary of when it comes to environmental impact. Plastic packaging has an impact and cleaning providers need to source packaging-free products or products that are wrapped in recyclable materials. There's a great range of soluble cleaning tablets available now which eliminates the need for plastic spray bottles each time. By using refillable bottles, they help to provide a further solution to the ever-growing plastic pollution problem.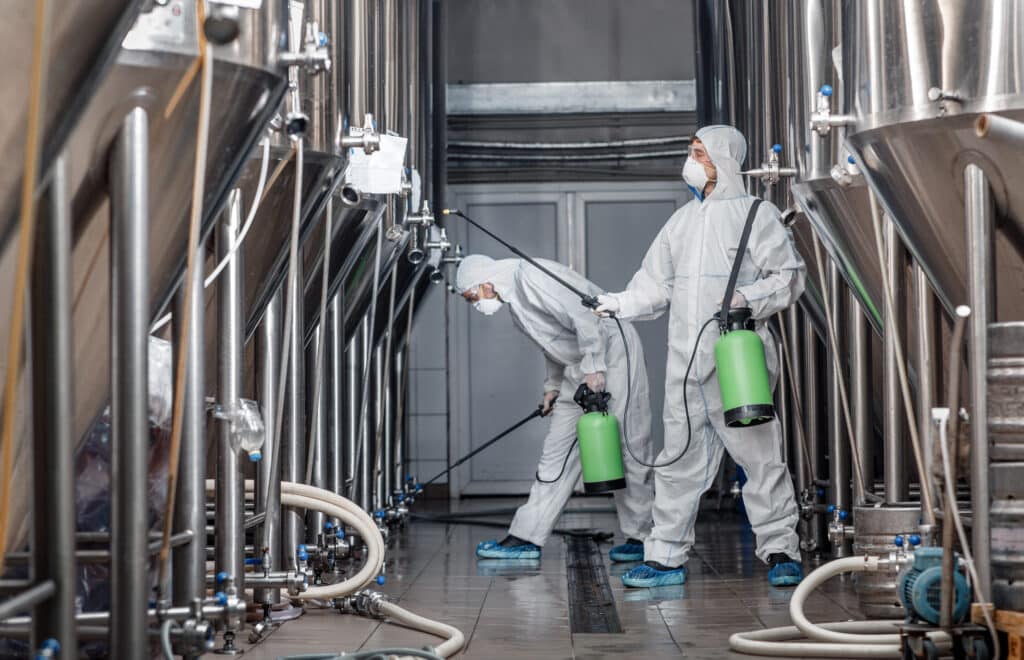 "There has been an increase of waste generated due to the pandemic and businesses should now scrutinise all aspects of their cleaning process to make it as environmentally friendly as possible," says Mr Judson.

Cleanology chief executive officer Dominic Ponniah says any cleaning firm looking to secure its position in the future will already have made significant strides towards greater sustainability.

"People may think that sustainability for cleaning firms revolves around recycling and bins; in fact, our impact is much wider," he explains.

Sustainability
Many of his company's tenders are won on the strength of its environmental initiatives, he continues.

"Recycled uniforms and portion-controlled sachets have cut plastic bottle use by 28,000 bottles a year, but we scrutinise the whole supply chain to find new ways to improve. One of the greatest impacts comes from travel. The company's all-electric London fleet has zero tailpipe emissions, but also saves 5,000 litres of diesel per year – equivalent to 13.5 tonnes of CO2.

"Chemical-free cleaning has become commonplace across the industry, but over-use of solution is still a big problem. Since switching to our own portion-controlled sachets of biological cleaning solution, we are saving 16,092 litres of water each year, and cutting plastic bottle use from 21,600 to just 600 PET bottles.
"We know that a lack of markets for recycled products can act as a barrier to recycling so, in 2020, we pioneered the introduction of uniforms made from recycled bottles. Since then, our recycled polo shirts and sweatshirts have saved 7,000 bottles from landfill each year, while reducing the need for the resources and energy used to manufacture both bottles and new clothing.

"Our ISO 14001 certification calls for continuous improvement. Switching to e-invoices has led to a fall of 100,000 sheets of paper a year; rigid plastics, cans, paper, food waste and coffee granules are all recycled. We not only recycle our bin bags, but also buy 100% recycled, unless contracts state otherwise.

"We never view sustainability as 'mission complete'. But while you cannot do everything at once, if you focus on continual improvement, the speed of change can be electrifying," Mr Ponniah concludes.

Back to the 80s
Q3 Services chief operating officer Stuart Bellew believes that cleaning providers are definitely becoming more environmentally friendly. "The process started way back in the 1980s, when there was concern about the use of CFCs in aerosol spray containers, like furniture polish, creating a hole in the ozone layer. The industry responded then by switching to trigger spray bottles with liquid cleaning chemicals.

"Today, on our cleaning contracts, we have reduced the range of cleaning chemicals to just five products to cover all eventualities. These latest-generation products are non-toxic, less harmful and generally have a neutral pH, unlike those 20 years ago. The only challenge, particularly following the Covid crisis, is ensuring that what's been cleaned is not just visibly clean but also clinically clean. So, for peace of mind, we use ATP (adenosine triphosphate) device swab tests, to determine the subsequent bacteria count, after each clean.

"There have also been some great innovations recently from cleaning material suppliers. At one of our retail contracts, we mix the liquid soap for the dispensers in the public toilets on-site.
The powdered soap and the packaging dissolves in water which we take straight from the tap, and so the environmental impact is significantly reduced by removing single-use plastics and packaging from the process. Even transportation costs in terms of CO2 are reduced, because we're not shipping chemicals in suspension, just small packets of soap powder. Elsewhere, we use an eco-friendly cleaner made from water, salt and electricity to create a natural solution that kills 99.99% of germs.

"Less obvious, but equally important, is that Q3 operates as an online business, so we have removed paper completely. All documents for onboarding new staff etc, are controlled and managed through an app and that has a significant impact on our carbon footprint," says Mr Bellew.

ESG policies
DOC Cleaning chief executive officer Lee Andrews recalls that 15 years ago, a CSR policy would typically include the list of a cleaning contractor's environmental initiatives – biodegradable cleaning products and microfibre cleaning materials led the way. Fast forward to 2022 and it is the ESG policy where such activities are mentioned.

"What has actually changed? On the one hand, technology has moved on. Enzyme-based cleaning products are taking centre stage as they are both environmentally friendly and enhance well-being at the customer location. Scrubber driers are now available which reduce water use by recycling water on board.

"Power-saving vacuums are becoming more effective than they used to be. Contractors are gradually switching their vehicle fleets to electric or hybrid vehicles and the use of software to train staff and to communicate with customers, thereby avoiding unnecessary travel and fuel usage, has become widespread."

Mr Andrews adds that another major difference between now and then is that the underlying crises these policies are trying to solve have become more pressing and, in some cases, look increasingly irreversible. The difference between CSR 15 years ago and ESG today is that before it was enough just to attempt the remedies, but it is now necessary to demonstrate by way of record keeping and verifiable metrics that the company is actually delivering on the remedies and meeting their ESG objectives year-on-year.
"Many contrac tors are achieving this by implementing carbon reduction strategies under the guidance of specialist sustainability consultants. These companies help contractors
measure their CO2 emissions and the more sophisticated contractors are starting to work with their suppliers to develop a 'lifecycle' approach to carbon reduction.

"It is fair to say, therefore, that cleaning contractors are being extremely proactive in reducing their environmental impact and in a way that is much more measurable than it ever was," says Mr Andrews.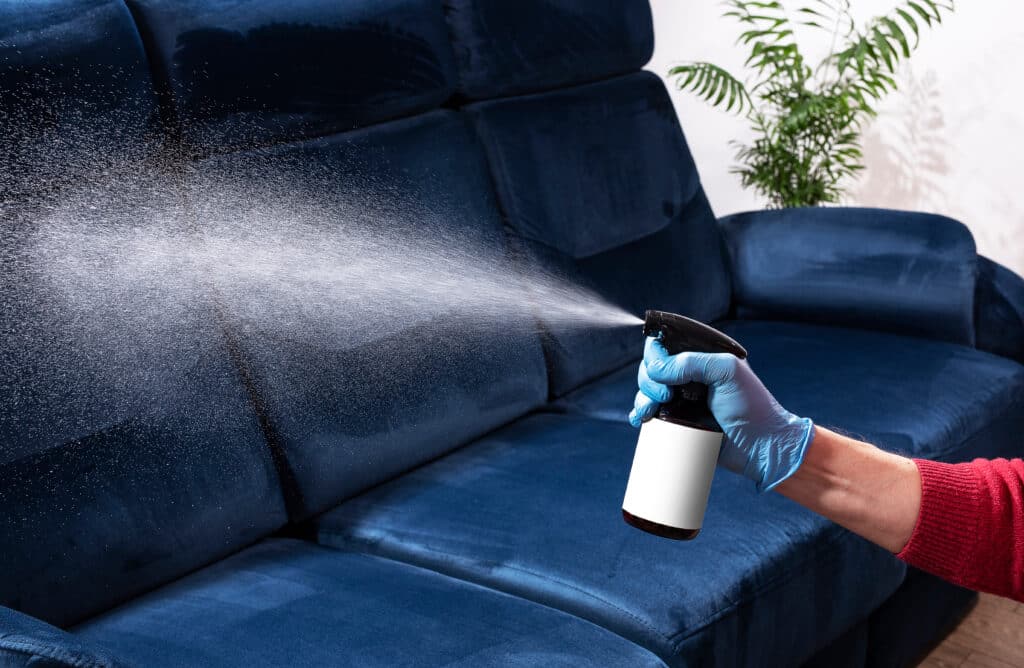 Atalian Servest corporate and public sector cleaning division managing director Jen Bates says:

"With the current organisational pressures on cleaning businesses, the previously primordial focus on sustainability has taken a back seat for most, but sustainability is part of our DNA. We started our sustainability journey more than 25 years ago, long before the emphasis on it now. Our core promise has always been to use the most environmentally friendly cleaning agents and techniques possible."

She states that the business is reducing chemical use and moving to biological products, such as enzymes where it can, as they are more environmentally friendly and run-off does not disrupt waterways.

"We also make our cleaning products more concentrated to reduce packaging and water use. Another of our products is in sachet form to reduce plastics consumption. Our use of plastics has significantly reduced since we've made these changes. As we are using less water and less packaging, that means we also have less volume and weight to transport, so carbon is reduced.

"From working with suppliers to measure, reduce and offset Scope 3 emissions, to changing our fleet of vehicles to electric and switching to 100% renewable energy by 2025, we are striving on with our efforts," she continues.

Water and waste
All CSR initiatives need to consider not only the reduction of greenhouse gas emissions, but the reduction of energy and water consumption, waste reduction and recycling, and the reduction of plastic use. The company's services and the products it procures are designed with these challenges in mind.

"A holistic approach is needed to realise sustainable benefits. Every aspect of operations should be under scrutiny. Some areas will be more 'work in progress' than others, but it is important that all organisations reassess their products and systems to build a cleaner future for the environment. Starting small and changing what you can immediately is our best advice," says Ms Bates.
Our final comment on this topic is provided by Biovate Hygienics co-founder and managing director Nick Winstone, who says the most environmentally conscious cleaning providers have been pioneering the migration to sustainable cleaning products for some years now, using the power of nature's biological cleaning actives.

"In our case we have set out to lead the journey towards carbon neutral, sustainable cleaning by evolving both the liquid products and the way they are packaged by launching the industry's next generation biological cleaning products," he continues.

Companies that are truly committed to changing the way Britain cleans should be embarking on several courses of action, such as ensuring the products use 100% natural biological and plant-based liquids, that they utilise packaging that is reusable and renewable and that they focus on working towards completely carbon neutral products.

"They should also look at developing products that are made in the UK and that use technology to provide a cutting-edge user experience. You can't stress enough the importance of innovating at all times to drive both products and the broader industry forward in the journey towards completely sustainable cleaning," Mr Winstone added.

It is important to be customer focused by placing the end user cleaner, the housekeeper or the kitchen porter at the centre of the offering so that the company creates an industry-leading, sustainable user experience.

As far as possible cleaning companies should back waste management initiatives as these services go hand in hand. Supporting clients' carbon reduction and sustainability goals through services such as recycling, compacting, shredding and waste to energy means fewer items are ending up in landfill and shows the Biovate Hygienics zero-to-landfill commitments.
"We must ensure that sustainable management of waste is a vital part of all cleaning contracts in order to preserve the environment whilst providing a service that will exceed customer's expectations. Chemical-free, natural and biodegradable products are increasingly becoming the popular choice of sustainably-minded facilities managers and cleaning companies alike," Mr Winstone concludes.