Jeff Dewing believes there is an urgent need for concentrating on environmental policies that will assist with the meeting of all requirements within ESG
One of the many recent topics of importance emerging from the FM industry is that of environmental and social governance (ESG). FM Director spoke to Cloudfm group chief executive officer Jeff Dewing on this topic and many others as he was preparing for his company's Supply Chain Partner Forum in London earlier this month.

Although the ESG topic is not new to the FM sector, it has noticeably increased in importance, and this has seen a growing number of companies and individuals acknowledging its influence.

Mr Dewing founded his company in 2011 to fix a facilities management industry that was fundamentally broken, and he continues to state that there is an urgent need to restore the element of trust.

"Cloudfm has always striven to be decades ahead in doing things differently – we recognise that you want to be able to manage your building portfolio in a cost-effective, compliant and quality-led way. Transparency and technology are our thing," he continues. "Our in-house developed technology underpins the best people and the most efficient processes – there are no gaps in information, no manipulated data and only the best relationships with our clients and supply chain."

He acknowledges the increasing concentration on and influence of ESG in all areas of the FM sector, with many aspects of this including topics that have been seen for many years and are now serving to make up a far wider and all-encompassing movement.

"You can see lots of focus and effort to meet or deliver governance processes, and it's the same with social requirements within ESG, and that is including all CSR aims and projects. But there needs to be a major push to focus on the environment side," he says. "If this is delivered in enough depth and focus, all the other aspects of ESG will be included and met, but there's a lot of work to do for some companies to get there."

Further proof of the importance of all aspects of ESG has been provided by the appointment of Katrina Christopoulos as the head of ESG at Cloudfm to drive the company's success rate of meeting its long list of objectives. "The company was founded on the basis of how to enrich other people's lives, and ESG is another way of confirming that this has been the correct approach," says Mr Dewing.

"We've always focused entirely on providing hard services to all our clients and have never looked to get involved with soft services, but it's important that we remove any barriers that may stop us from doing the best we can for all the buildings we look after, and make them as efficient as possible. That means we need to work with everyone in the supply chain, which is something a lot of people have told us was impossible in previous years," he continues.

"But we've now found a way to engage with everyone and Cloudfm is aiming to educate the supply chain at lightning speed and explain the importance of focusing on ESG, which will help their business and clients and will also help our planet, which is becoming one of the most important requirements for everyone."
When agreeing on the areas that need to be addressed, it is important for businesses to avoid what Mr Dewing describes as "all the corporate fluff". This can include any claims that are made without data and facts that support them and show their benefits.

He further explains that the motivation to engage with and deliver ESG ambitions must be a central element within all businesses and their workforces, which will help to avoid the issue of waning interest levels. "We've seen this in the past with many schemes, particularly in large companies, when they launch initiatives to save electricity, for example, with everyone supporting these in the first few weeks.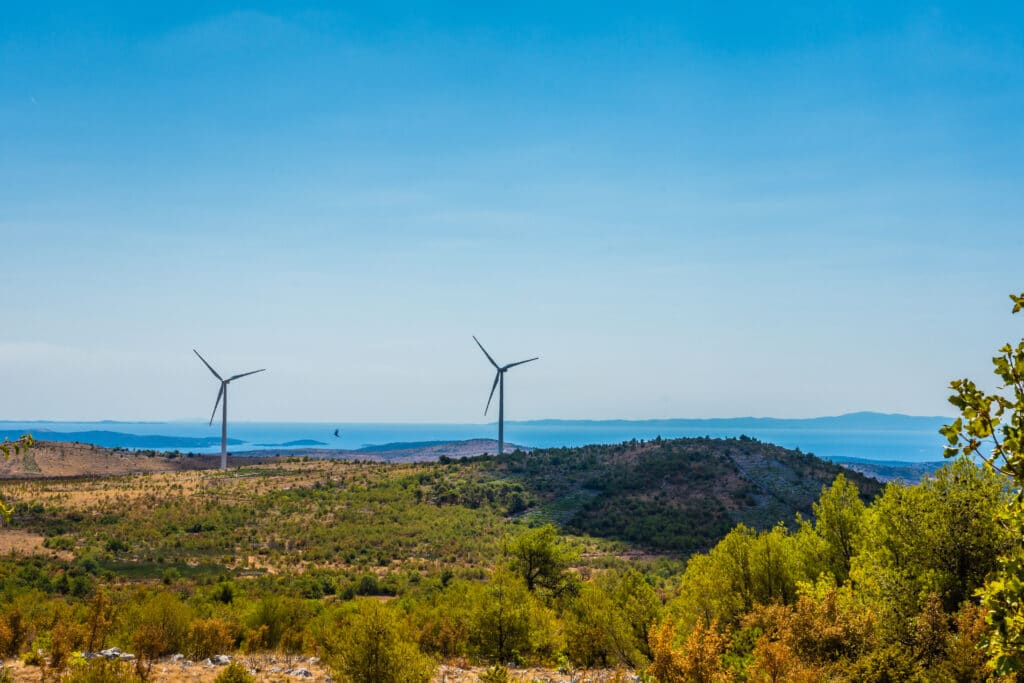 "But then a few key personnel will leave, and others will gradually lose interest, particularly if there are no results being seen to show the savings achieved. It might be that the electricity bill doesn't arrive for several months and by that time the majority of people will have forgotten all about it."

One of the most important aspects to attend to is the removal of anything that will prevent or restrict any actions necessary to achieve the company's desired outcome. Mr Dewing believes that the last few years have been characterised by a growing need to introduce fundamental changes to the running of businesses.

Twenty years ahead
"We've always focused on how to change the FM industry and restore trust since we launched our company," he continues. "In many ways, we were 20 years ahead of the rest of the industry, but the response to our business model shows we got it right."

Providing further explanation of the reason for major changes within the FM industry, he states that planned preventative maintenance (PPM) has been the standard approach to keep plant and equipment operating and avoid breakdowns, but this has not worked.

"A lot of companies have been paid a lot of money, but the end result is that clients have still suffered breakdowns and inconvenience. And then, they have to resort to reactive maintenance to fix the issues, and service level agreements are another problem within this.
"We've had the wrong focus in the FM industry, and there have been too many broken promises when companies are unable to deliver. Everyone's talking about the shortage of skilled workers and the need to train more people, but they've been saying that for years, and we're still nowhere closer to filling all the gaps."

One of the most effective solutions to the issues outlined above is the application of technology, says Mr Dewing. When a technological resource is applied correctly, it will provide more time for the best solutions to be planned and implemented, eliminating the need for service level agreements (SLAs).
Another issue that needs to be addressed is that of highly skilled engineers who are frequently tasked with attending sites where breakdowns have occurred, only to find that the fault is due to something simple, such as a dirty sensor that merely requires cleaning. These tasks can easily be completed by staff members with less formal training if the nature of the fault is identified in advance. The maintenance company can then send an engineer who does not have a complete set of technical skills but who is capable of fixing a minor fault to save the client from having to wait for a colleague to become available.

Developing technical solutions

"We had already started to work with Essex University before Covid hit, but we made the decision to invest heavily in developing technical solutions to solve some of the problems we've been seeing when the first lockdown shut many facilities down," says Mr Dewing. "This allowed our 20 developers and six PhDs to really push the boundaries."

The company had invested in a knowledge transfer partnership (KTP) which partners businesses with the necessary expertise to achieve their goals. This resulted in the six PhD graduates joining the payroll of the business and working with its team of developers, resulting in the creation and industry testing of the Mindsett software program.
"We're in the third year of the KTP scheme, which helps PhD graduates receive industry experience and decide where they'd like to work. None of our people has left, and they all love the freedom they've been given to solve problems.

"Having developed the Mindsett solution, we've now had more opportunity to test this and adjust it to make it even more effective."

He further explains that the system centres on the PRISM Smartbox, which is connected to the electrical distribution board of the premises it is monitoring. Its name is derived from the effect that a prism has when a beam of light passes through it and is divided into all the colours of the spectrum.
Harmonic fingerprint
"The PRISM Smartbox will identify all the assets drawing power from the electrical supply and label each item. In addition to measuring the consumption and performance of each piece of equipment, it also measures its harmonics," says Mr Dewing.

"Each appliance has its own set of harmonics, or fingerprint and the Mindsett system will monitor the performance of each one, allowing it to predict in advance when a failure will occur."

He emphasises that the system does not rely on sensors being fitted to each appliance, as this method can add to the problem if a sensor develops a fault, which can result in additional call-outs to rectify this. Another common issue is that of equipment being removed without notification, but the Mindsett solution has been designed to identify when this occurs and avoid further confusion or unnecessary call-outs.
"We've seen in the past that the more sensors that are fitted, the more the chance of failure increases. And another benefit of the system is that it shows how plant and equipment perform in the field, which manufacturers rarely get to see, so we're offering performance data to the suppliers free of charge."

Returning to his initial comment on the need to focus on reducing the impact of each business on the environment, Mr Dewing provides the example of a building manager receiving a text message from the system to let him know his building's air conditioning system has been left on for several nights.

"This will show him how much this has cost in extra electricity charges and how much this will save if the air conditioning is switched off in future. That can be applied to any plant or equipment and provides a powerful reason for reducing the unnecessary use of equipment and the company's use of electricity and gas.

"The system is designed to help everyone, and if manufacturers can be assisted in improving the efficiency of their products, this will provide another major benefit to the environment."

Fixing basic faults
Another beneficial aspect of the Mindsett system is that it is designed to provide on-site training for engineers as they attend calls by generating QR codes that allow them to access videos to show how to solve problems. "This will allow companies to send engineers without specific expertise or training to fix the majority of basic faults," he continues.

"Engineers are good at fixing things, and many of the faults that lead to equipment shutdowns are fairly minor, which means anyone with technical expertise provided with the correct level of instruction will be able to fix them. This will allow companies to improve their first-time fix rates and also ensure that their most skilled engineers are allocated the work they are most suited for."

The use of QR codes has also been chosen as the preferred method for training new users of the Mindsett system, with Mr Dewing comparing this to those using an iPhone for the first time.
He further states that although the system was designed before the issue of rising costs of utilities emerged, the result of this and the ongoing shortage of skilled labour has made it even more relevant to assist companies in increasing efficiency levels.

"It's estimated that up to 45% of energy used by each business is wasted, so you can see the potential for our system to make a significant difference very clearly," says Mr Dewing. "The trials we've run with the NHS, which have included the fridges used to store Covid vaccines, and our hospitality, food service and food production clients, have provided highly effective data to prove how Mindsett is already helping users to reduce their energy usage."
Meeting high standards
There is a further consideration with this, he continues, and this is the complacency shown by many companies regarding the long-term management of their buildings and estates. He has heard a large number of companies state that they are "pretty good" and their facilities are well run.

There may well be additional factors to consider within this, including a lack of resources and the essential knowledge needed to ensure that all areas of each facility are compliant with the relevant areas of legislation – often referred to as a basic requirement by experienced FMs – and an understanding of how energy savings can be made without affecting business operations.

"Although that can be a little subjective, of course, but we've yet to find anyone that meets a high standard," he says.

On the subject of the ongoing issues associated climate change, Mr Dewing states that it has been well documented over the past 20 years that actions need to be made to reduce the impact of the human race on the environment. This has been stated at major conferences, and by the scientific community and many others, further supported by increasingly regular extreme weather resulting in widespread damage and loss of life.

"It's unfortunately, a case that you often don't learn a lesson until you feel the pain," he says.