FM Director approached a selection of industry experts to ask for their views on how CAFM systems will continue to develop and assist in the running of facilities and estates
With the FM sector continuing to deal with the same challenges affecting all areas of the UK business environment, including supply chain issues, recruitment and rising prices, one of the most common areas of interest to deal with these while improving the management of facilities is increased use and application of technology.

Computer-aided facilities management (CAFM) systems have long been used by both FMs and service providers to assist in the running of facilities and estates, although there is continuing debate on how widespread these have become. However, the changes and challenges to the business environment that have emerged over the past few years have seen a consensus emerge that technology application is increasingly proving the best method to meet these developments and the expectations of customers, facilities users and colleagues.

Trios Group head of managed services Kirsty Rich tells FM Director that she believes many users view CAFM systems as an asset database, setting out a 52-week plan for upcoming maintenance tasks.
"However, the truth is CAFM systems are so much more. Deployed well, a CAFM system becomes an insightful property lifecycle solution," she continues. "CAFMs should bring the property portfolio to life."

She further explains that the CAFM system should be used for analysis and assessment in a number of areas. These can include contractor performance, property compliance, asset management strategy, month-on-month commercial position, project works planning and delivery, carbon reduction and net zero targets, along with a raft of other options to meet the aims and expectations of clients.

"Advanced CAFM systems are already available and are rich with property data. In conjunction with expert support from your provider, these advanced CAFM systems enable organisations to design and deliver strategic, innovative facilities projects and cost-saving initiatives," says Ms Rich.

Further opinion on CAFM systems and their potential to adapt to changing conditions is provided by Service Works Global marketing and operations director Hazel Bedson, who says: "As we enter the new normal of the post-pandemic world, the FM world is changing.
"The way we work is evolving, especially with the introduction of hybrid-working potentially becoming the future, replacing the old nine-to-five lifestyle. CAFM systems will need to advance to be able to assist FMs, to support their workers. Many companies will have a CAFM system already in place to help with asset management, reactive maintenance and streamlining it.

"However, with this new wave of working, along with the incoming energy crisis and legislation change, CAFM's requirements have gone beyond purely asset management, and there is huge scope for smart technology integration."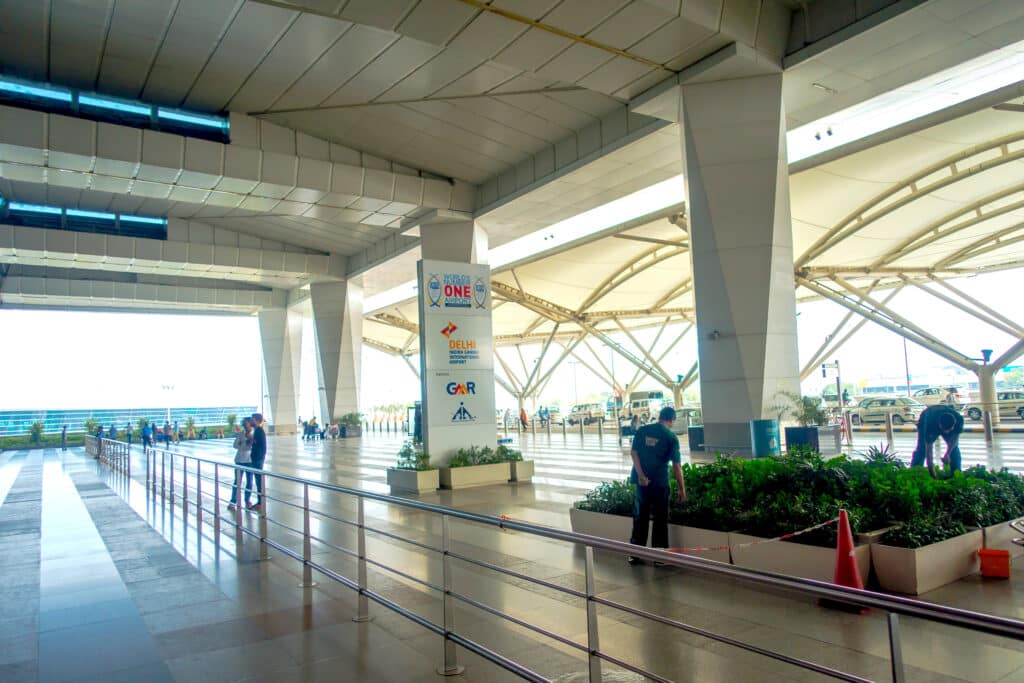 Long-term planning

Ms Bedson provides the example of sensor integration as a means to assist with the gathering of data for a number of purposes, including office usage. This can be used to forecast a relocation, should fewer employees choose to come to the office; or a reconfiguration to ensure the workplace can accommodate the peaks and troughs of hybrid working.

"Similarly, building information modelling (BIM) integration with CAFM will help those who are personally liable for maintaining safety standards, as the Building Safety Bill comes into force. BIM data informs CAFM software by providing accurate, as-built information about a facility, its building fabric, assets, and components, to support effective maintenance strategies and most importantly, ensure occupant safety," she continues.

CAFM systems will additionally help with advancements in FM delivery from a sustainability point of view.
With the focus on reducing the environmental footprint of the company and meeting the challenges of the forthcoming energy crisis, more and more businesses will be looking to find ways to cut back on their energy costs. CAFM systems can help to assess the efficiency of an asset, and therefore inform the user of their options for repair or replacement, along with the costs associated with both. This will help FMs to make more informed decisions, not just around energy costs, but also the environmental impact of such energy usage.

"CAFM has a big role to play in FM delivery, and an expanded role for all these types of concerns. Of course, there remain the traditional issues of maintenance and facilities management, but also the importance of sustainability, and social impacts make CAFM more indispensable than ever," Ms Bedson concludes.
Transformation
Bennett Hay business development director Zoë Watts agrees that technology is having a transformative effect on all business sectors, including hospitality.

"We are seeing a significant impact through the ability to customise and personalise the workplace experience. CAFM's influence is now realised at numerous touch points in the daily routine."

Guest services – from the initial welcome of employees or guests, CAFM is being integrated into organisations' employee apps and is helping plan and understand the new hybrid working week. It also augments onsite security for both the teams in the building and any suppliers and contractors too.
Space planning – with 'hybrid' now the standard workplace narrative, organisations are adapting to new densities and workflows. CAFM gives valuable informatics to plan for peaks and anticipate low densities. It means heating and lighting can be programmed accordingly, as can the levels of food and drink and the staffing required to service the new Tuesday, Wednesday, Thursday routine.

Food and drink and office life – with so many workplaces offering an employee app, which is linked to CAFM, food and drink can be ordered from meeting rooms and even from an individual's personal workspace. Digitisation enables users to specify their dietary preferences upfront as well as make any potential payment for items.

"We're seeing the return of the 'tea trolley' – albeit updated to be more appropriate to today's tastes and demands! Whether we see a fully stocked robot wandering each floor remains to be seen, but it's a definite possibility and could easily be rolled out," she continues.

Anticipating demands
As corporates incentivise their teams with club-like experiences as part of their new workplace and remuneration, booking classes is being done through the company app which in turn will be linked to software and MI.

"The benefit of technology is of course management of information and to this end we can anticipate demands better and be prepared for peak service times and days and can plan our staffing levels correctly.

"Ordering and procurement is also being impacted by CAFM. We are seeing automated self-ordering already taking place as stocks diminish and tech automatically reorders barcoded items as they pass through to recycling. We see one of the biggest impacts of CAFM being stock control and procurement.

"Robots may not be far off; automation is an absolute requisite in tailoring and customising the workplace experience but that welcoming smile and warm greeting can never be replicated by technology," says Ms Watts.

The last word on this topic is provided by MRI Software director of product Paul Bullard, who says:
"CAFM systems ultimately help businesses understand the data behind the most effective way to operate and maintain their facility. They ensure FMs elevate their workforce, boost efficiency, and maximize the lifecycle of their properties, assets, and people."
He further states that the systems that are truly enabling agility and adaptability are the ones that FM teams need to adopt going forward. CAFM software tools need to be increasingly flexible, ensuring proactive support for organisations navigating the constantly changing environments and requirements placed on the facilities industry.

"We are entering an era of digital-driven facilities management. The industry has been accelerated into change driven by remote management, data-orchestrated activities, and the demand for alternative maintenance strategies. The data from devices and building management systems is driving an augmentation of traditional calendar-based maintenance practices," he continues.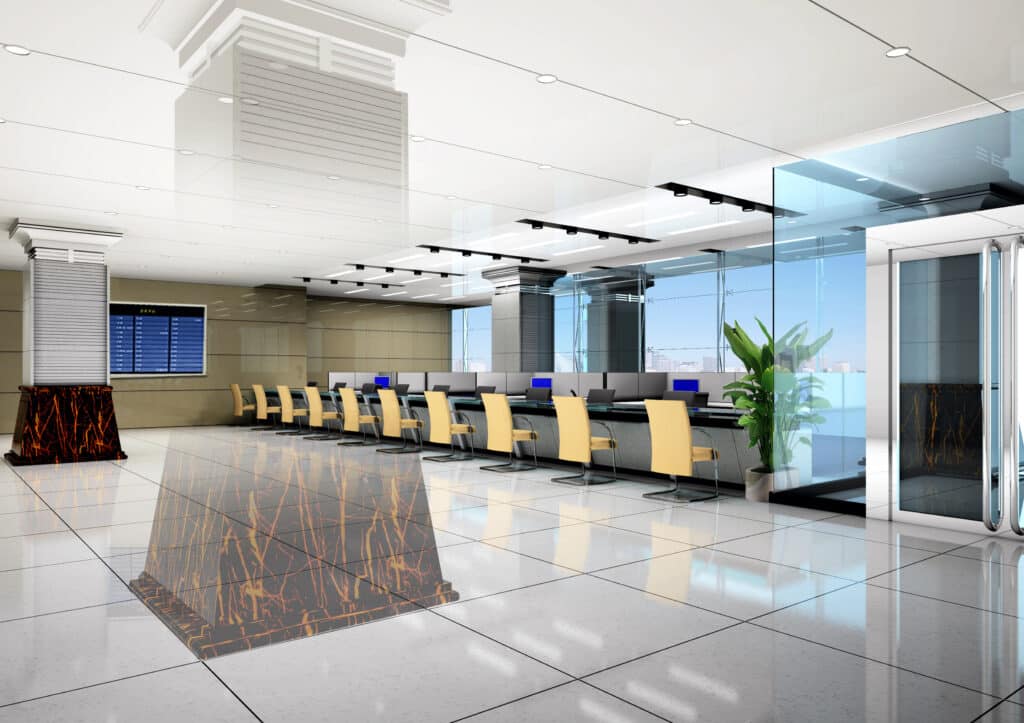 A CAFM system now needs to look further than relying on the human as a sensor (telling us when things need repairing but still so much a valued interaction) and to drive the facility operations through fact-orientated data points. To support this, the CAFM system must provide insights to the users in a way never seen before.

"Traditional outputs have looked back on our activities, how many PPMs were completed to schedule? How many reactive calls met their SLA? And what penalties have we incurred this month?

"A great example of this advancement is resource planning. If we shift from the calendar to runtime, condition, or instance-based strategies, how do we know how many, when, and with what skills and resources will be needed? The calendar provides a level of certainty on this requirement, so to maximise the opportunity, we need the ability to forecast effectively for alternative maintenance strategies.

"By combining the huge volume of CAFM data, the real-time information driven by connected technologies, as well as optimising the human as sensor interactions through these insights, we are truly enabling a Digital Driven approach as the future of Facilities Management service delivery," says Mr Bullard.

The application of artificial intelligence (AI) combined with machine learning (ML) is another supporting element within the development and application of CAFM systems, helping to deliver detailed analysis of data. This is another aspect that is becoming increasingly important, helping to provide justification and proof of return on investment for those deciding to increase their spend on data gathering and analysis.

With awareness growing of the need to ensure that systems are designed to support user ambitions from the outset, expert advice confirms that this will be a major factor to ensure CAFM is being used far more effectively and generate an increasing number of benefits as a result.