Lynn Webster continues to enjoy her 40-year career that has covered every imaginable area of cleaning and hygiene
Having worked on both the client and service provider sides of the cleaning sector, Lynn Webster has used her extensive and varied experience in subsequent years to gain further knowledge and skills in the provision of consultancy services.

Following the formation of Lynn Webster Consultants in 2004, she continues to work with clients and service providers, industry bodies and associations in both practical and strategic areas and is additionally involved in the running and judging of industry awards.

"I've spent 40 years working in the cleaning industry, it's one of those industries that you either hate and leave quickly, or love and stay in for life," she says. "When I first joined the healthcare sector in the early 1980s, competitive tendering had not really entered the NHS for cleaning contracts, with very little knowledge of preparing cleaning specifications and certainly not producing a creative competitive tender."

The healthcare sector provided Ms Webster with an intensive focus on the importance of cleaning and hygiene that she continues to both apply and adapt to her work today. She further states that support for both tender and contract creation and submissions has emerged as an important area of her work with both clients and service providers, frequently leading to the provision of additional advice and support.

"On moving on from healthcare, I joined Royal Mail and this provided yet more valuable experience," she continues. "This was prior to the establishment of ROMEC, with minimal expertise in evidence in the cleaning side of the business requirements.

"The mail sector was still heavily unionised and we began to work to implement recognised national cleaning standards across the large Royal Mail estate, with my area stretching from Bolton to Bournemouth."

In addition to her obvious passion for the cleaning industry, Ms Webster has become a champion of tra in in g, qualifications and standards.
Her varied and in-depth early experience in the industry has also led to her support for the creation of official standards and advisory documents.

Her next role was national cleaning manager for the Boots the Chemist group, with responsibility for 1,700 stores around the country. In addition to the variety of different sites and their individual requirements, further complexity was added by the fact that some stores had their own in-house cleaning staff, while others relied on outsourced services.

"I inherited more than 40 cleaning companies working with Boots and its other brands, so I had significant challenges to rationalise the service delivery to a manageable structure, making sure that all stores were maintained to the required standards," she says.

In the years following her work with Boots, Ms Webster gained yet more highly valuable experience through working with commercial cleaning companies as her areas of concentration became ever wider. In addition to commercial premises, she worked with higher education facilities, shopping centres and food retail sites.

"I've also covered the cleaning of bus shelters and phone boxes, which were everywhere before we all bought mobile phones, and that taught me a great deal about route planning and the importance of getting this right," she says.

"I occasionally found that the FM didn't want to have responsibility for cleaning as they had come to their position through engineering or another specialist route," she continues. "But this wasn't a problem as long as they understood the importance of keeping their buildings clean for their clients, colleagues and any others using them."

A new start
The first taste of providing consultancy services came in the early years following the turn of the century, when Ms Webster worked with a former colleague who had set up his own business.

"This lasted for around 18 months before the business unfortunately failed, which meant this was a particularly difficult time," she continues. "But I continued to support the clients I'd been working with, which led to me starting my own business and after that was set up, I'm very happy to say I've never looked back."

In addition to supporting tender creation and submissions, Ms Webster provides mobilisation support, audits and testing of service provision efficiency for both clients and service providers. She has also found demand for dispute resolution, site inspections and annual audits and surveys, with new opportunities continuing to emerge.

Another significant element of her work is involvement with industry bodies, which began with her work for the British Institute of Cleaning Science (BICS) and led to her becoming its National Chairman between 2009 and 2011. The institute presented Ms Webster with the Sholom Gordon Award in recognition of her support for the organisation and the wider industry.

"I regard my work with industry bodies as giving something back," she says. "The cleaning industry has given me a brilliant career and I've met some highly talented and professional people and enjoyed some amazing experiences."
Further to working with BICS, she chairs the Women's Group of the Cleaning & Support Services Association (CSSA), which includes the provision of mentoring for women in the industry, whilst raising funds for Safer Places, a domestic abuse and breast cancer charity. Her support of training for the cleaning sector has led to her delivering the ISSA training programme for its global membership.

"The ISSA has as its focus 'changing the way the world sees cleaning' and this is becoming even more important in the post-pandemic climate," she continues. "A lot of people have short memories and it's important to remind everyone of the key worker status of the cleaner."

Ms Webster is also a Court Assistant for the Worshipful Company of Environmental Cleaning which, as she progressed, has given her the freedom of the City of London. This allows her certain privileges, including, as she says, "driving sheep over Tower Bridge." It has led to her involvement in achieving the chartered status for cleaning industry practitioners.

"It took seven years of working with the Privy Council to gain acceptance, but we can now match the chartered status of other sectors, which can only be great news for senior managers in the cleaning industry," she says. "There's no similar status in FM, which means that gaining chartered status in cleaning provides a great alternative.

"It's open to any suitably experienced industry people and has two routes. Those already progressing a degree or above in any subject are able to progress to the interview stage.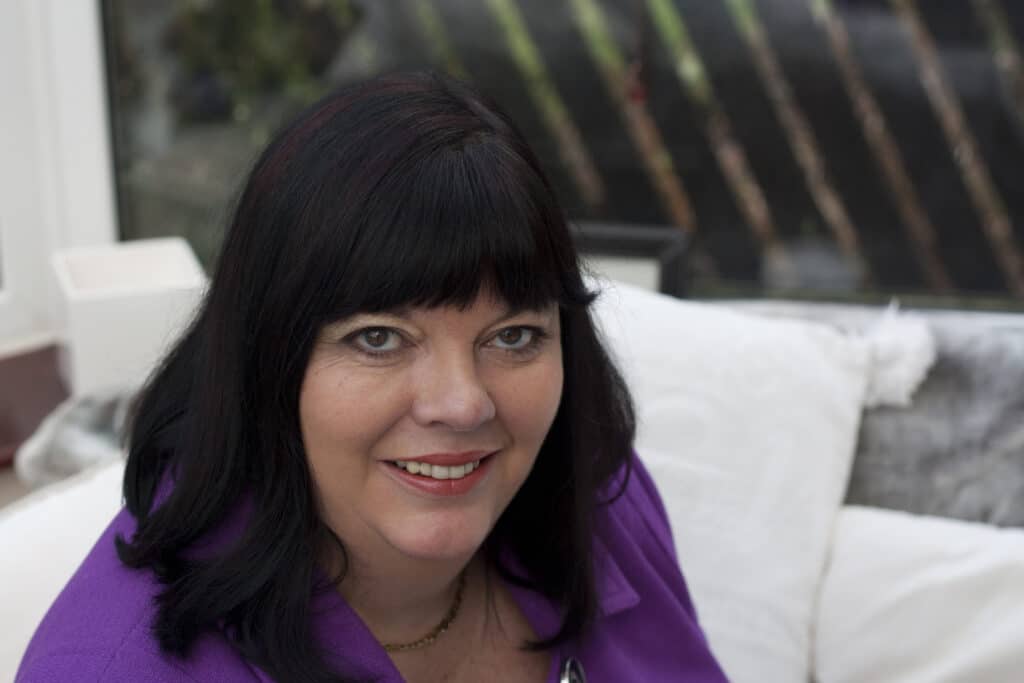 "The majority of applicants will follow the individual route of an initial, up-to 10,000-word submission to support their general knowledge, experience, skills, communication, leadership and professional commitment and support for the cleaning sector," she says.

Industry recognition
With 30 applicants already entering the Register in the first year, Ms Webster was anticipating applications to join the 2023 cohort at the time of speaking to FM Director, with a deadline of the end of September for submissions. Support for cleaning industry awards has been another area of activity, which has seen her involved in both BICS and the Golden Service awards as a judging panel member. More recently she has become involved with the judging of the Irish Contract Cleaning Awards, which has included travelling the length and breadth of Ireland to visit all the sites of the finalists.

"I think industry recognition is essential to highlight the delivery of best practice and I'm particularly keen to recognise the efforts of cleaning operatives and supervisors, who can frequently be seen to go far beyond the remit of their cleaning duties to support clients and colleagues in all areas", she says.

One of the attitudes Ms Webster finds most challenging is when she hears people referring to the industry as providing "just cleaning" services. "It's not 'just cleaning', it's definitely a science, and companies and people delivering the best examples of cleaning and hygiene deserve to be recognised for their work.

"We're seeing a lot of companies revisit their specification for cleaning as more people return to the workplace following the pandemic.

"Everyone has to realise that the size of the building they own or work in hasn't changed and it's necessary to carefully consider and understand what they require from their cleaning operation, especially when workplaces are becoming busier," she says.

She further explains the essential role of cleaning to support the delivery of many of the FM industry's growing list of sustainable actions, ranging from recycling and waste management to corporate social responsibility (CSR) and environmental social governance (ESG) initiatives.

"There's an increasing need for all areas of FM to become more transparent and accountable in their actions and cleaning is at the centre of this. Companies make claims in their sustainability programmes, but it's essential to support these with accurate data to avoid descending to the level of greenwashing," she says.

Yet another of Ms Webster's areas of concern is the issue of pay, with cleaning staff long acknowledged as receiving some of the lowest rates of pay within the FM sector.
"It's essential that everyone is paid the Living Wage so they receive a decent level of pay for the job they're doing. This also helps to avoid the race to the bottom and should be a basic element of a smart procurement strategy," Ms Webster concludes.