From a simple idea 15-years ago to one of today's leading FM suppliers
FM Director caught up with Premier Technical Services Group's (PTSG) CEO, Paul Teasdale recently. Paul, a co-founder of the company, came up with the 'big idea' of providing the niche specialist services that building owners, building managers and FM's tier one contractors found difficult to deliver.
He had a clear vision back in 2007 that PTSG could supply these more technically complex compliance services. Today the business has five distinct divisions that do just that – operating in isolation or also delivered as bundled services.
"To be a great place to do business with it is vitally important that we are a great place to work"
In September 2022, PTSG celebrates 15 very successful years in business. The traditional 15th-anniversary symbol is crystal – an enduring symbol of lightness, clarity and durability.
All attributes that sum up PTSG's vision perfectly. It's not often you see something ingenious. This interview left me feeling like this is one of those times.
The big idea
I started by asking Paul what inspired him to come up with such a unique and innovative business model.
"You cannot always see or solve a problem with the same mind that created it – a fresh set of eyes is always helpful," he explains. "It was clear to me that organisations were finding it difficult to deliver some of the more challenging compliance tasks in a cost effective and safe manner – often paying more than they should via a range of disparate smaller organisations that didn't necessarily have the ability to deliver consistently well and, importantly, safely.
Talking to many of the sector's business leaders they didn't know where to turn for high-quality, value-for-money, safe and reliable compliance solutions. That is where we would come in. We would look to deliver, in one place, those more challenging building compliance activities whilst streamlining back-office costs, through the use of new and innovative technology, and focusing on delivering great value and service for our customers."
Paul had an incredibly clear vision of what PTSG would look like in five, 10 and 15-years. From day one, he clearly identified the actions and steps needed to take to make his vision happen.

He says: "I have been lucky to have worked with some incredibly bright minds throughout my career. One of the most knowledgeable and inspirational is John Foley, our chairman. When we joined forces to create PTSG it was clear that our combined industry knowledge, business acumen and ability to deliver something very different would become a positive, disruptive force for good.
At times it felt ambitious, but we have pretty much delivered everything we set out to do up to this point. Floating on the London Stock Exchange in 2015, and consecutive major investments by equity firms Macquarie Group Limited and later with Warburg Pincus were undoubtedly very positive milestones for the Group. Our ongoing journey with our partners will be travelled with the same level of enthusiasm, clarity, pace and focus with our fantastic team of people – many of whom are some of the brightest minds in the sector."
A wealth of experience
Today, PTSG has five divisions: Access and Safety, Electrical Services, Building Access Specialists, Fire Solutions and Water Treatment – all highly specialist but absolutely essential to the smooth and safe operation of buildings and structures that keep people and the UK economy socially and professionally mobile.
"We currently employ more than 2,300 highly skilled people across 47 office locations UK-wide serving a growing customer-base in excess of 20,000 and caring for around 200,000 buildings," Mr Teasdale explains. "We have a large fleet of vehicles with people's daily schedules often starting from and finishing at home. Controlled through a bespoke proprietary software system called Clarity, and managed by a team of highly trained and skilled labour controllers, we can mobilise people quickly, efficiently and at a time of our customers' choosing.
"Our efficiency levels enable us to deliver a value for money service and our customer retention rates remain stable at around 90 per cent per annum – some of the strongest in the sector."
PTSG has spent more than £2m in Clarity and it is clearly paying huge dividends from a logistical, deliverability and customer service perspective with incredibly high efficiency levels that mean the company can offer volume-based discounts at an unprecedented level. The company is no stranger to investing heavily in process, procedure and people.
In September 2022, to mark its 15th anniversary, Mr Teasdale and the company's managing director Roger Teasdale agreed to invest £1.5m on a new building that would be leased back to PTSG to create more office, training and relaxation space at its Castleford HQ, where the campus now includes 15,000sqft of modern and contemporary workspace – not dissimilar to what you might find if you were to visit offices in San Francisco's infamous Silicon Valley.
You cannot always see or solve a problem with the same mind that created it – a fresh set of eyes is always helpful
Investing in people
Mr Teasdale says: "To be a great place to do business with it is vitally important that we are a great place to work. It is an overused cliché sometimes, but our people really are our main asset and it is essential that we look after them – creating opportunities for people to develop careers, not just jobs or tasks to undertake. Recruiting and selecting the best people, offering a clear career path and fulfilling roles and constantly investing in everyone is so very important. Our directors of HR and safety, Helen Aukland and Terry Wilcock and their teams, do a fantastic job of working across our great many sites to support our teams day-in-day-out. With so many back office and frontline personnel we know that we have to work really hard to continually engage, educate and enthuse the whole team in the interests of our customers – the people who actually pay our wages."
Finding good people at the current time is a challenge for most organisations with vacancies considerably exceeding available people according to figures released by the Office of National Statistics showing that there are currently around 1.2 million vacancies in the UK (an incredible increase of around 954,000 in two years). With more than 100 openings in the business at the current time, PTSG is hoping that its ongoing investment in people and facilities will continue to position the business as an employer of choice for those looking for new opportunities.
"Like a great many organisations, we have found recruiting people a challenge in the current climate. We are listening carefully to the wants, needs and expectations of our current workforce and those who might wish to join us to assess new ways of doing things to try and attract and retain the best talent. Flexibility will be key and an ability to adapt to the changing habits at home and in the workplace. The balance is to try and meet the needs of our people without passing on any additional costs to our customers – especially as other factors such as longer lead times and price increases on materials present us with further challenges. Close financial control and resource planning are, therefore, essential," says Mr Teasdale.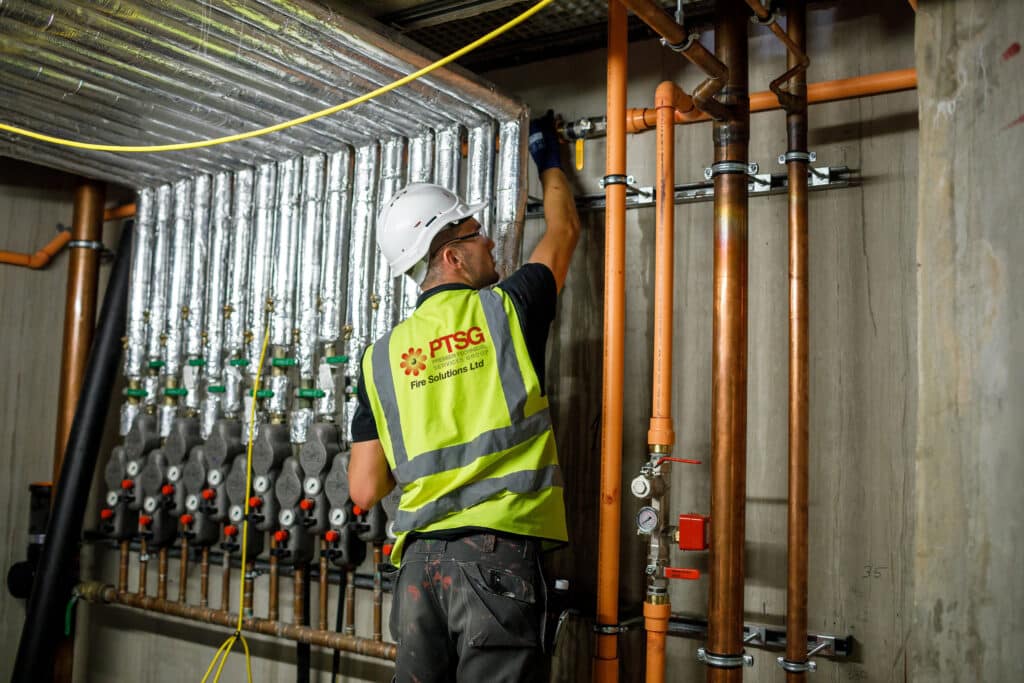 It is thought that wider economic challenges will put further pressures on organisations. PTSG has seen consecutive years of growth since its formation and is working towards a valuation of more than £1bn in the next three to five years. With this in mind, I asked Paul how PTSG will overcome the inevitable issues to be faced by yet another possible recession.
He says: "Current fears about the return of stagflation to the UK will prompt some organisations to consider cutbacks. I think growth is possible for those bold enough to invest, rather than retrench, during any downturn. We will do all of the sensible things such as putting back-up lines of credit in place, bringing down aged debtors and ensuring that we maintain a strong relationship with our customers. We will keep a tight control on our cost structure and run sensitivity analyses to look at how changes in daily variables affect the business. We will then get every division thinking about what they would do in each of the risk scenarios.
"The quality of our finance department is key, because it is the accounts team who will provide the foundational information on which all commercial decisions will be based.
More crucially, it has oversight of the whole group and will therefore contribute to our ongoing growth. Getting these decisions right now will free our team up to invest in our customers and business prospects at a time when our competitors are likely to be pulling up the drawbridge. The changes you make don't have to be transformative. There will be small things you can do to add great value for your customers at very little cost."
New and different
£1bn in value from a standing start and in a short period of time is no mean feat. PTSG has brought something new and different to the market – products and services that the industry needs underpinned by strong leadership and consistent delivery at every level. Its acquisition of symbiotic businesses and strong organic growth has stood the company in good stead to this point.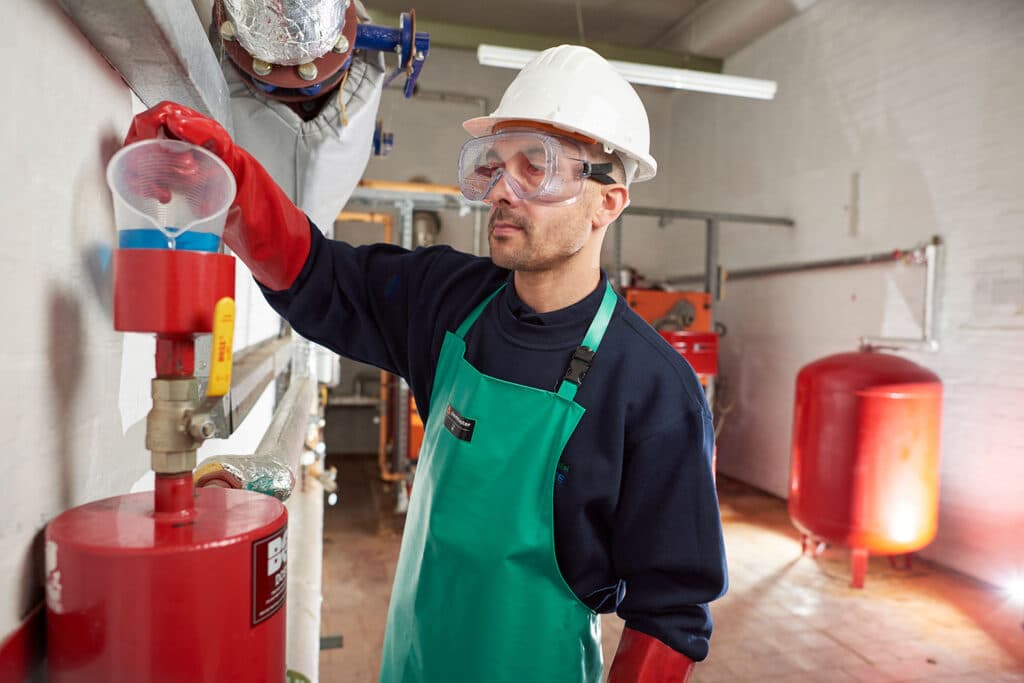 Paul and his leadership team's foresight on changes at a macro and micro-level will undoubtedly keep the ship steady as more rocky waters ahead seem inevitable.
This includes investing in important initiatives such as environment, social value and governance [ESG], which Mr Teasdale says is very much in the company's current line of sight.
One final thing that came across so very clearly from our discussion is Mr Teasdale's commitment and respect for PTSG's people. His loyalty and desire to do the right thing was abundantly clear from the outset. Unsurprisingly his parting request was that we dedicate this article to Sally Bedford, the company's first employee and director of integrations, who sadly passed away three years ago in October. It is clear he misses her greatly.
He also mentions Paul Evans, a longstanding friend and the company's director of access and safety, who is undergoing intensive treatment following an unexpected and sudden illness. It is crystal clear he never forgets the difference his people make.