Assisting companies to meet their legally-binding compliancy obligations has resulted in Volta Compliance being named as a Top 100 business
Assisting companies to meet their legally-binding compliancy obligations has resulted in Volta Compliance being named as a Top 100 business
Leeds-based contractor Volta Compliance helps businesses to ensure that their electrical installations and appliances remain safe and robust, carrying out planned inspections, ongoing testing, and essential checks.

Established in 2016 by experienced electrician Richard Carr, Volta has grown year on year. Its dedicated six-strong team now supports customers in the manufacturing, food and drink, pharmaceutical, and aviation industries, as well as housing associations and community interest companies.

SafeContractor-accredited Volta acts as an extended facilities arm for these customers, ensuring that they operate in accordance with the latest electrical safety regulations. That means drawing up Electrical Installation Condition Reports (EICR), carrying out electrical inspections and testing (including PAT and emergency light testing), and servicing fire alarm systems – everything a business needs to remain safe and compliant.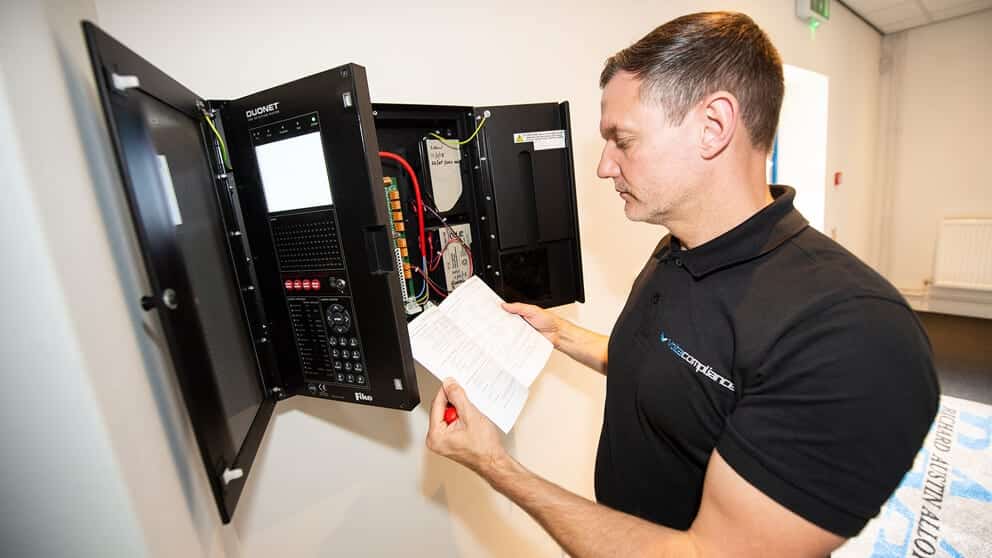 Volta's user-friendly online portal enables customers to manage electrical compliance on an ongoing basis, accessing documentation quickly and easily. Developed in consultation with clients, the time-saving platform also displays their compliance status in real-time, ensuring that they never miss an essential re-test.

This innovative, forward-looking approach has brought Volta to the attention of business support programme Digital Enterprise, which twice named it a Top 100 company.

"Ultimately, it's about providing peace of mind for our customers; helping them to maintain workplaces that are not only efficient, but safe for both employees and visitors," explained managing director Richard, a fully qualified and approved electrician with over 20 years of experience. "It's easy to forget about the essential role energy plays in the workplace, but without safe, properly maintained installations, a business cannot operate."
Volta is also committed to helping customers operate more sustainably, and offers expert support with both Energy Saving Opportunity Scheme (ESOS) assessments and Streamlined Energy and Carbon Reporting (SECR). As an authorised installer of EV charger points, it has helped a range of clients to move to electric fleets. Richard and his team strive to provide peerless service, and customers are asked to complete a satisfaction survey after every project.
"We put the safety of businesses at the heart of everything we do, approaching each project with the same level of professionalism and commitment," he added.
voltacompliance.com 0113 397 1361
info@voltacompliance.com