Darren Steer has found that a fearless, high-energy approach has helped him to overcome difficulties to deliver value-added FM services throughout large estates
One of the many fascinating aspects within the FM sector is the journey that leads to individuals joining the industry, which can frequently be seen to have subsequently resulted in the delivery of solutions through the application and use of their unique talents.
Darren Steer is currently the Facilities Manager for Louis Vuitton Moët Hennessy (LVMH), one of the most famous and recognisable luxury retail companies. His path to this position is difficult to appreciate in many ways, but will be entirely understood by many readers who have come to work in the FM sector via diverse and possibly roundabout routes.

First step
His first experience of Facilities Management came through working in the stockrooms of the Coach retail organisation, with his career there also incorporating shop floor duties followed by increasingly senior roles that led to him joining the company's Operations project management EMEA team. He became an FM coordinator for Coach shortly before the company was acquired by a large retail brand. The company's acquisition by the Tapestry group transformed the organisation into a business with a total of 275 facilities located in 13 countries. Mr Steer enthusiastically accepted the role of FM manager and began to concentrate on the many and varied requirements.
"I'm a bit of a tinkerer and a busybody and there was so much that needed doing."
The reality was that there was little understanding of all the long list of challenges and requirements involved in the running of an extensive commercial retail estate, with no budgets or formal procedures in place to ensure that all facilities were compliant with legally binding legislation.
"My brain was rocking with all the work that was needed, with a 24-hour focus and the need to keep OP-EX costs as low as possible, but with lots of autonomy for the team combined with no understanding of FM and how it works," he continues.
"I felt really stretched but also really invigorated because there was so much to do as we started to look at how to make sure the entire estate was compliant," he says.

Creative solutions
Mr Steer quickly found that although many of the company's compliancy requirements were similar for countries in the EU, for example, there were often many variations in reality, due mostly to the culture of each country. While there was little understanding of FM practices within the company, he found that this provided more freedom to apply creative thinking to resolve issues and Mr Steer reported his progress directly to the group president.
Within six months, the small FM team that consisted of Mr Steer and five colleagues had created an effective workstream for all the group's planned preventative maintenance (PPM) schedules.
"I felt really stretched but also really invigorated because there was so much to do"
This required detailed studies of all aspects of the extensive estate and was made even more complicated by the fact that facilities were either owned, leased or sub-let, with each of these involving different responsibilities and requirements.
The new PPM schedule also included requirements for the leasing of space within shopping centres and other areas where these were let on a concessionary basis.
"When compared to the three-day period assigned to the opening of new stores in the retail sector, six months seemed like a long time, but we established a robust PPM method. And complying with the health and safety needs of all areas within the group took a lot longer," he says.

Working together
Being able to refer to his project management background provided Mr Steer with the necessary understanding of how to achieve the creation and implementation of a comprehensive health and safety strategy. This was achieved through close collaborative efforts between the FM team and DDS International, he explains:
"We worked very closely with DDS in the UK and used the pilot as a template for our international operations to understand all the requirements. It was then a case of communicating these to the rest of our business," says Mr Steer.
"We started with a million dollar spend, which was just the beginning, but justified all expense and showed the savings this quickly delivered and would continue to deliver, including avoiding fines for non-compliance," he continues.
"Our team was fearless in explaining the risks and aspects of managing all areas of the estate and I relished the challenge of getting everyone engaged. We created an awards scheme and rewards combined with training schemes to encourage everyone to support all the various improvements.
"We found that occasionally we would crash and burn, but as long as we could learn from this, take ownership and apologise if we'd got something wrong, we were able to move on and continue to push the boundaries," says Mr Steer.

Increasing knowledge

Having established an effective infrastructure and FM delivery strategy for a large, international estate and gained considerable satisfaction and enjoyment, both from the experiences resulting from this and the high levels of camaraderie within the company's FM team, Mr Steer explains how the need to widen his experienced led to the further progression of his career.
"Although I felt I had a lack of experience in areas such as managing corporate offices, my role with Tapestry provided me with a lot of confidence that I could meet challenges in all areas of FM," he says.
Having managed new or recently-constructed facilities, his next roles included older buildings and added further to his expertise: "I quickly became aware of the dangers of aspects such as asbestos and Legionella, all the implications within contracts, including energy management, and also how to gain the confidence of the company and receive support and investment," says Mr Steer.
Although many of his experiences were highly stressful at times, he persevered with the same high energy and positive attitude and found this helped with the creation and delivery of solutions. "The best outcomes were when we repurposed and reinvigorated FM operations and changed the view of companies towards their FM teams," he says.
Further proof of his rising star status came when Mr Steer received approaches from two large businesses, one of which was LVMH, the other from Rackspace Technology. Using his experience, he adopted an honest approach to the interview process and engaged in meaningful dialogue with his interviewers.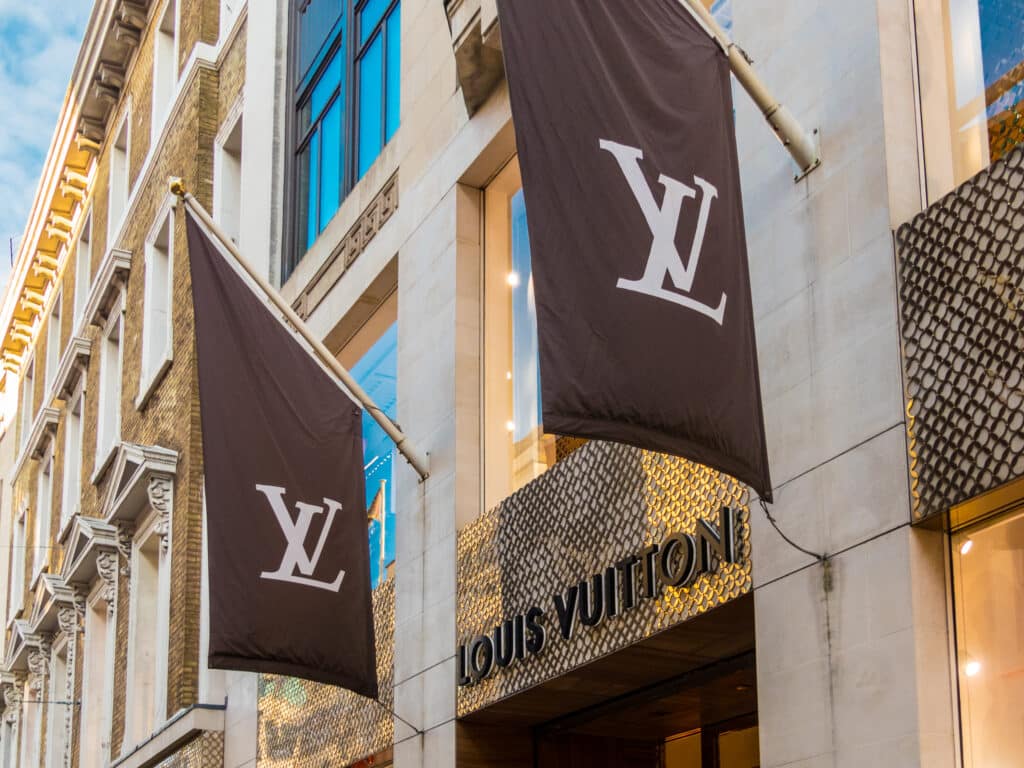 Making the right choice
Although aware of the high standing of LVMH, he found everyone he spoke to at Rackspace, the second company to make an offer, to be highly approachable and empathetic.
"There were 250 candidates for the Rackspace position and I became their first choice at the end of the long and intensive interview process. They made a superb offer, including the support of an FM mentor and I happily accepted," he says.
"I went in with all guns blazing and spent hours and hours looking at everything and learning how their business and its FM operations worked," says Mr Steer. This allowed him to begin negotiations that delivered savings of £250,000 with the company's long-term service provider and assist his employer with dealing with the challenges of the Coronavirus pandemic.
"Working with Rackspace was an amazing experience and provided lots of opportunities to learn more about all the aspects of FM," he says. "I had the support of the company's global FM Director and its senior managers and felt that we achieved a lot in a short space of time."
Having rejected the initial offer from LVMH, Mr Steer saw the company approach him again with a revised offer earlier this year. Following more constructive dialogue, the company then confirmed its interest in him by raising this yet further, leading him to accept the offer.
At the time of his interview with FM Director, Mr Steer was preparing to oversee the move of the LVMH retail operation from a temporary to a permanent location, along with numerous other projects that he has delighted in delivering throughout his career to date.
"The luxury retail market is a completely different proposition to my other roles in that the company focuses entirely on delivering the best customer experience, almost regardless of cost," he says. "It's a different world from other businesses that aim to do everything for the lowest price."
Mr Steer states that he is keen to continue learning and feels that he is able to assist with combining creativity with the delivery of accepted FM best practice so that facilities are managed in the best way and given the opportunity to evolve.
"The company focuses entirely on delivering the best customer experience, almost regardless of cost"
"Although I believe that my experiences over the course of the pandemic have changed my life, I still love my job and being in the eye of the storm when issues need to be dealt with and resolved," he says.
"I'm still happy to roll my sleeves up and get on with things, which sometimes means I have to tell people to buckle up for a stormy ride, with the aim of making things better as the main outcome."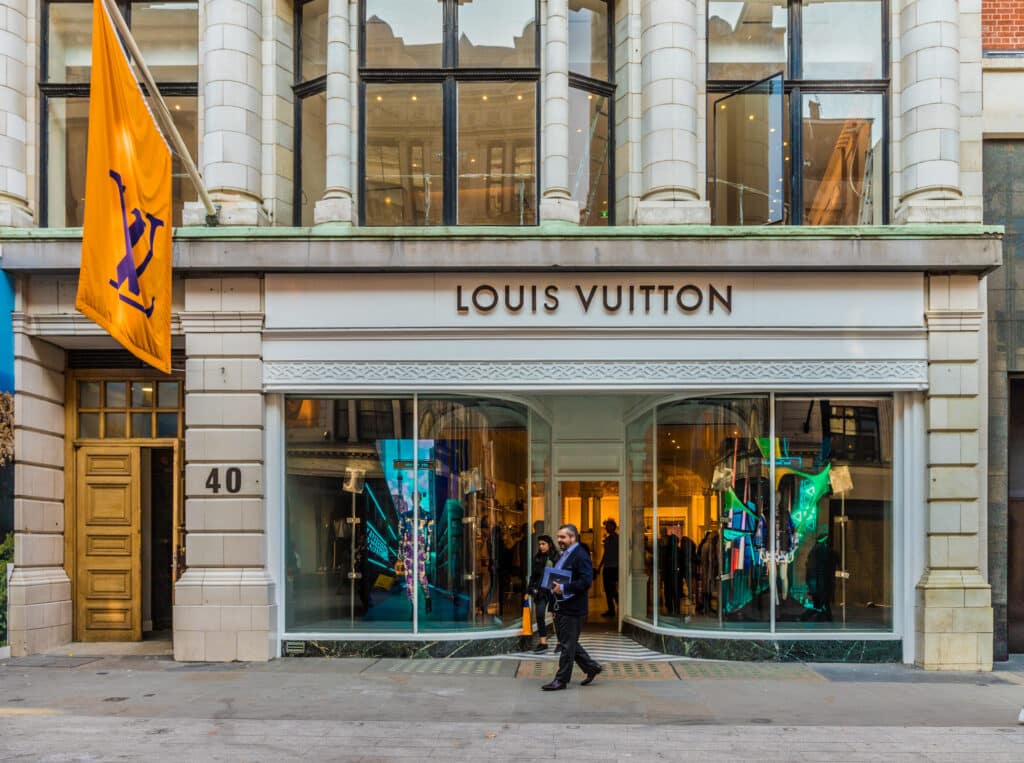 His work with LVMH continues to reaffirm his commitment to working with and supporting colleagues in all areas, with technology identified as one of the aspects that is continuing to develop at a rapid pace.
Bespoke solutions
Mr Steer added: "Both hard and soft service delivery are seeing some major changes through applying technology in different ways and areas.
"While a lot of my work is still about the physical location, there's been a lot of movement in e-commerce within the retail sector and this also needs managing.
"Further to that, there's never a 'one size fits all' solution and every operation needs regular tweaking so that it continues to meet the aims and requirements of the business.
"But that means we have more options to consider, as long as we continue to maintain the right focus and work with all those around us to deliver the best experiences for our colleagues," says Mr Steer.