From veterinary surgeon to chief financial officer at RSSB, Hannah Kingsley shares her story and aspirations for the future
Having held a wealth of high-profile financial roles in the rail industry at the likes of Network Rail and Rail Delivery Group, Hannah Kingsley will no doubt be a safe pair of hands as chief financial officer (CFO) at the Rail Safety and Standards Board (RSSB).
She is professionally trained to care, although two decades ago her skills were more applicable to dogs, cats, hamsters and snakes, when she was working as a small animal veterinary surgeon.
"When I started out working as a vet, I absolutely believed I would be doing it forever, but I took a break from that job and never went back," she said. "It wasn't a decision I made lightly, but sometimes you have to be brave and take opportunities, which in the end has been the right thing for me.
"Working in the rail industry I've found a career that I find satisfying, enjoyable and a challenge, with a lot of opportunities, particularly now when I can have an influence at such a pivotal time for the rail industry.
"I genuinely believe that the industry is being given a unique opportunity to deliver a more joined up and efficient approach, to modernise and drive forward a sustainable future. I'm enjoying getting stuck into the challenges ahead."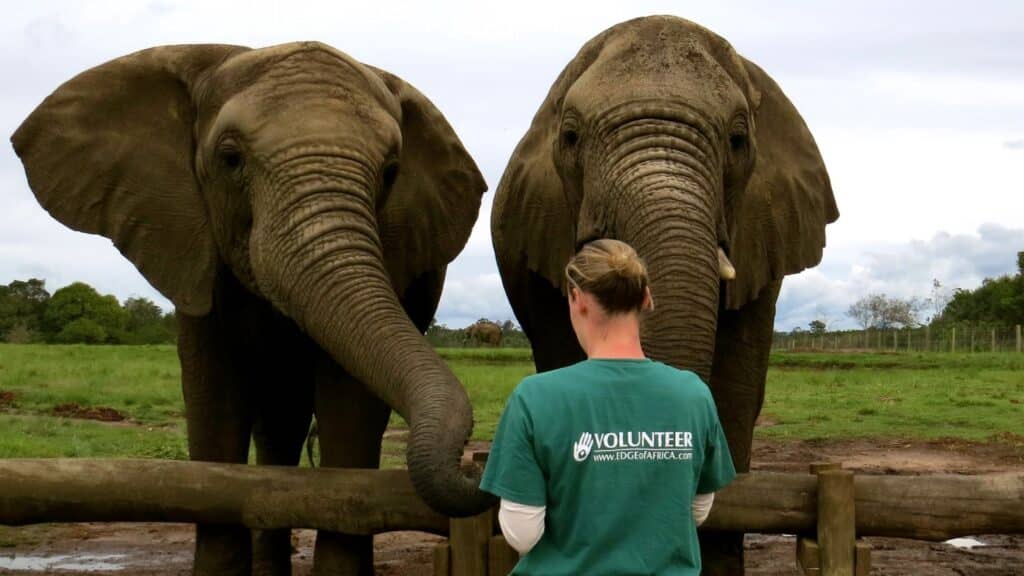 Changing directions
So how do you go from veterinary surgeon to CFO at RSSB? For Hannah it all started with a grand plan to sign up to an accountancy scheme training course, to gain business experience, with a view to later buying into a veterinary practice.
"I thought it would help me understand the finances and how business works, but my initial intention was to join for probably just the first year," she said. "I absolutely loved it, flew through the exams with a great group of people and decided to stay for a second and then a third year. "Before I knew it, I was a qualified chartered accountant. I stayed for an extra year and then combined veterinary and finance working for a group of veterinary practices in north London. After 18 months I had fulfilled the role they needed me to do and it was time to find my next step."
It was during a discussion with a recruiter about where Hannah would like to work that she mentioned Network Rail, having spent some time there while working as part of Deloitte's audit team.
"I'd done some accountancy work for Network Rail. I thought it would be interesting working to deliver something like a national railway that has such a real impact on people's lives.
"An interview for a general group finance role turned into a role within a small team supporting the Wessex Route, where I spent six months helping to establish the Wessex/South West Trains Alliance, a response to Sir Roy McNulty's Rail Value for Money Study of 2010.
"That's how I ended up in rail and from that simple comment of 'Network Rail looks quite interesting' my career has grown and I've been involved in the railway ever since."
That was more than a decade ago and since then Hannah has held several roles at the Rail Delivery Group (RDG), including director of commercial service and assurance and head of commercial finance, and at Network Rail as financial controller for several of its business units.
"Small animal medicine was enjoyable but emotionally quite tough, and although it wasn't my intention to stop, it was just that I found something else I enjoyed more.
"The draw of the railway for me is about the tangible nature of what we're delivering as an industry, for passengers, for freight, for the economy and communities it supports. I get on a train for work so am delivering a service that I use, my family uses and everyone I know uses, with a real impact on day-to-day lives – which can be a double-edged sword when things aren't going well.
"What has kept me in the railway is the interest and variability of the work I do. Finance is a big part of the conversation and I've been involved and understand what is going on throughout the businesses that I've worked for.
"It is certainly a lot more interesting than sitting in a back corner of an office somewhere crunching numbers."
Driving improvement
Hannah joined RSSB in January this year. Through research, standards, analysis and insight, the organisation drives improvements in health and wellbeing, and in delivering a safer, more efficient and sustainable rail system.
"The fact that RSSB was identified separately as an organisation in the Williams-Shapps Plan for Rail reinforces that our position is vital in the new structure as an independent body," said Hannah, who has taken over from Paul Marchant.
"I've joined at a very interesting time for the business as a whole. During CP6 we have worked hard to broaden the scope of organisations that have access to the products and services we offer through our affiliate member option and we have built strongly on our other commercial workstreams.
"We have our core membership and the work we deliver is really focused on providing value to those members, but we also have the large portfolio of research and development work which is grant funded that I find fascinating and is contributing so much to the industry as well.
"My new role is a step up for me as I've not been a CFO before so there is a lot to learn, but I've joined at a really critical time and I'm excited about being part of the leadership team that takes RSSB into CP7.
"I see the change happening in the rail industry as strongly positive and my biggest hope is that the opportunity is maximised, that we are challenging with ourselves for an output that is significantly different, significantly better."
An opportunity too good to miss
Hannah joined RSSB from Network Rail, where she was finance director for the Anglia Route. Although she wasn't looking to move away from Network Rail, she says the opportunity of the CFO role was too good to miss.
"It was one of those opportunities that I thought I should jump on and that I'd really enjoy working in this environment and enjoy the step up into a CFO role and the impact I could have," she said.
"It hasn't disappointed and I'm really enjoying the people I'm working with, enjoying the culture and the challenges that I'm facing. There's lots of new things from a technical point of view and I'm still understanding all the different elements of what RSSB delivers, but I am happy I took on the role."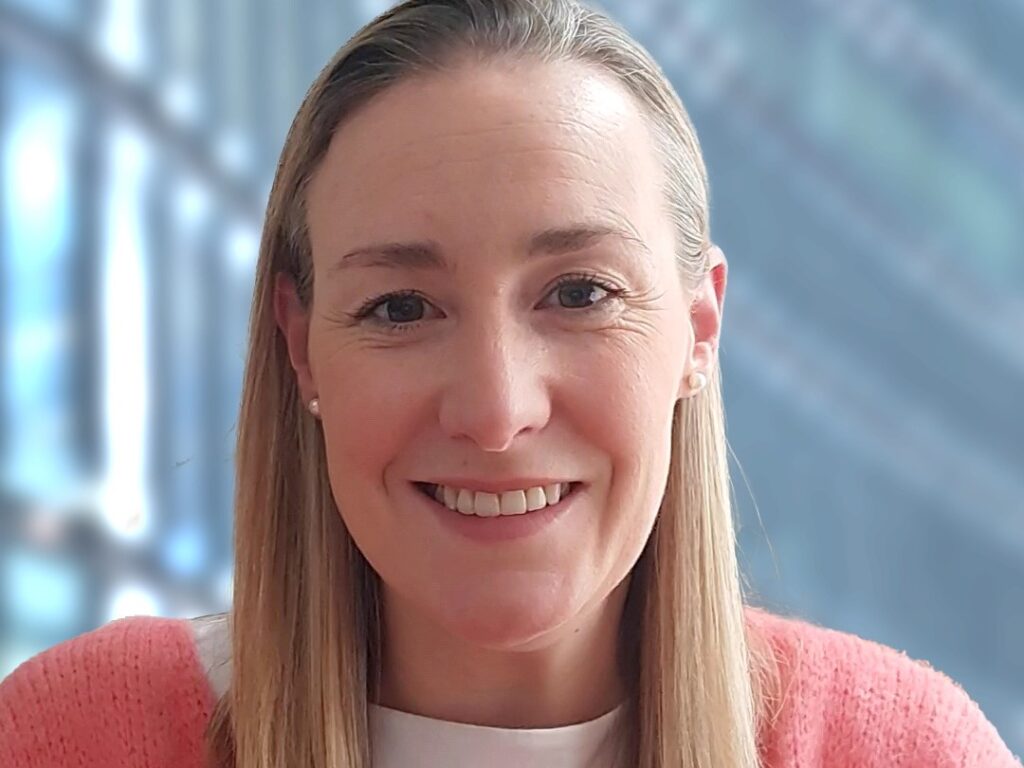 The dawn of RSSB
RSSB was set up to fulfil a recommendation by Lord Cullen in his Ladbroke Grove Rail Inquiry report following an accident in 1999. Since its foundation, its remit has grown so that it also supports the industry in achieving lower costs, reducing the carbon footprint, and increasing its capacity and customer satisfaction levels.
Hannah said: "We've got to make sure we deliver what we said we would in CP6 and alongside that it is about making sure we are properly set up for CP7.
"I thoroughly support that RSSB should stay as an independent advocate, working across the industry as a whole, focused on delivering improvements in health and wellbeing, safety, a more efficient and sustainable rail system.
"There's a huge amount of value we can continue to add to the industry so the priority is making sure that the elements I can influence, such as the funding model, are robust in allowing us to deliver the maximum benefit and maximum value.
"My biggest deliverable over the next couple of years is going to be ensuring there is a financially sustainable CP7 plan that works for members, the industry and for us as a business."
Hannah also hopes her achievements and progression in the rail industry will encourage others to pursue a career in the sector.