This year has seen a number of interviews published within FM Director with ex-services people now working in senior FM roles, emphasising the long list of transferable skills that support the views of many employers that they are frequently the best candidate for their position.
Further endorsement of this view is provided by Sentinel Group Security (SGS) managing director Graeme Brown, whose wide experience within the armed services continues to support the forming and delivering of strategies in his role. After he joined the Royal Marines at the age of 16, his military career spanned a period of 23 years.
"Having completed my commando training I then took on some new challenges in the years that followed, mainly associated with intelligence," he says. This led to risk mitigation roles, many of which placed national security as a high priority, providing numerous links to his civilian career and paving the way for his transition to working in the private sector.
Mr Brown's military career also included being made a Member of the British Empire (MBE) for his extensive efforts. "I feel very honoured and privileged to have received this but have always said it was very much recognising the efforts of everyone around me, so I feel I collected this on their behalf," he states.
"My first job in the private sector was with Carillion, the huge FM and construction service company that went into administration five years ago. It was a great place to work with some brilliant people, but some of their plans didn't work out the way they wanted," he continues.
When the company ceased trading in early 2018, Mr Brown states that he was faced with finding another job and initially wondered if this would be possible. After receiving a number of job offers, however, he states these were mainly from large businesses seeking to take over the Carillion contracts with little consideration for utilising his personal skills.
He had previously corresponded with SGS and was pleased to receive the offer of work from the business, which he found to be of particular interest. "Their business model was different to what I'd become used to, and I then spent three days looking at this and meeting the team to understand how they were set up to understand if the relationships could be mutually beneficial.
"They were family owned, which was a different model than I'd become used to. I have to say I was absolutely blown away by the people and the work they'd done, so I was very happy to accept their offer," he states.
Mr Brown describes his impression of the security sector as being mainly reactive, with a lack of professionalism in some areas, leading to him forming the view that the industry needed to become more proactive. "To my mind, there was a lot that could be done to improve the security industry. It had some great people but was not necessarily well set up in terms of processes and recognised standards," he says.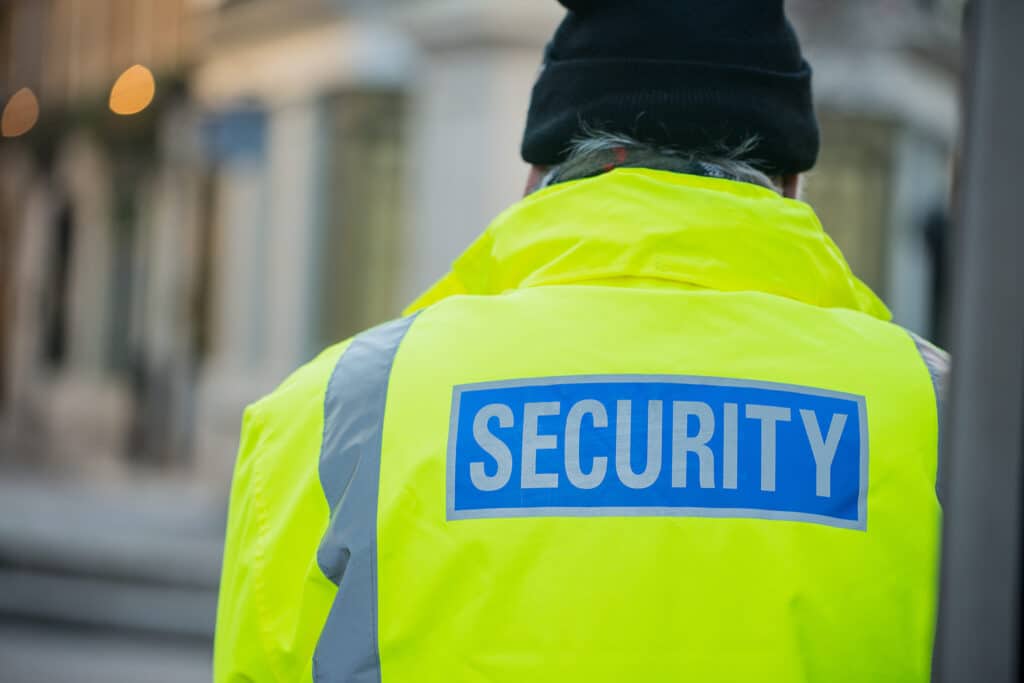 The journey to achieve his ambitions for SGS has "not been without its challenges", which has required Mr Brown to increase his knowledge of the industry. "And I'm finding it, even now, just as fulfilling as my time in the military. The people I work with are fantastic, their energy and attitude are brilliant," he states.
At the time he joined SGS, the company was turning over around £3m a year. "They were doing OK, but I only accepted the role on the basis that I had complete autonomy to run the business top to bottom, implement changes and run the company in the way I felt better represented the interests of end users and the industry as a whole," he says.
In order to achieve this, Mr Brown conducted a three-month, in-depth review of the company and its operations and culture. He found its focus on teamwork, respect, integrity and professionalism to be one of the best parts of the business.
Upon accepting the offer of employment, he has made further extending the SGS culture one of his main priorities. "It's a great culture and it's essential that this applies to all areas, including the supply chain and all industry partners, so that you treat everyone the same to create meaningful partnerships.
"So we looked at all of our policies, processes, our clients and their partners, all areas of corporate social responsibility and sustainability programmes and we put together a five-year plan based on that three month review," he explains. Mr Brown is keen to emphasise that this involved all members of the SGS team.
"My team knows that they can shape my thinking and I'm not someone that's set on a path and I'm very comfortable with listening to other opinions and ideas. We can then create a plan that includes all those great ideas and make it as relevant and effective as possible," he says.
The SGS five-year plan was formed to be as sustainable and objective as possible and additionally defined the company's target markets. This included intimate knowledge of the FM sector, its supply chain and challenges, while taking into account client perceptions and all issues within the security industry.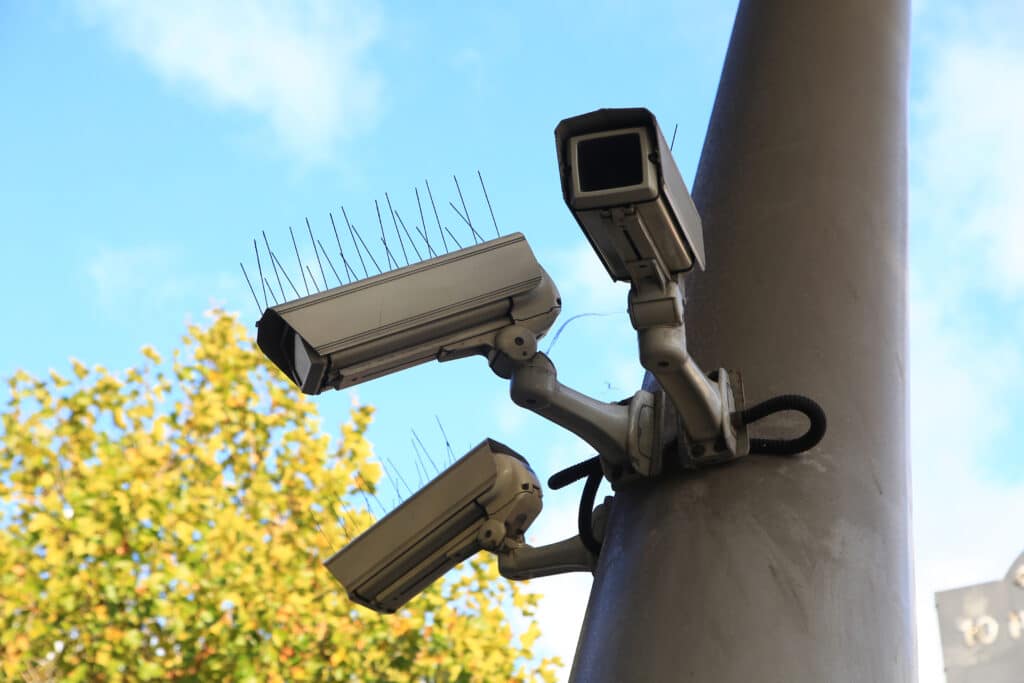 "It's worked really well for us and has allowed us to look at corporate finance and banking, health, construction and other areas. We've also created five divisions within the business to help us deliver on all of these," says Mr Brown.
In addition to security, including front of house and concierge services, the company established its Technologies, Skye Guarding and Academy divisions. "For our Technologies division, we had developed some software – which I thought was a tremendous achievement for a medium-sized, family-owned company – and was selling this into the market. Having its own division, with its own five-year plan, has allowed this to focus on increasing sales of the software."
The Skye Guarding division continues the aims of the company's founder, Zafar Choudary, of supplying qualified security personnel to the industry on a supply and demand basis, which Mr Brown was keen to maintain. In addition to respecting the success this had achieved, the creation of the division shows respect to the aims of the business while meeting its ambitions, he states.
Investment in the Academy division provides support for all SGS colleagues, described as "the most important part of the business. They're the ones that deliver the hard yards every day and the rest of us are just there to help them to have the skills, competence and confidence to deliver to existing and potential customers," says Mr Brown.
The company's five-year plan included a number of objectives explained in considerable detail to all colleagues, designed to be simple and understandable, including becoming a top 30 UK company. "That was quite a bold aim, as we were not even in the top 800 at the time," he continues. "I also wanted us to become known as a pacesetter business and among the top 15% of companies."
This led to the second objective of becoming an influential business that would assist the industry in adapting to meeting its challenges, Mr Brown continues. "This was not about vanity or just making money, it was about improving the industry and taking responsibility for delivering better outcomes for our customers.
"Five years later we're now delivering a turnover of nearly £13m, with strong margins, and we've also come through the pandemic without any major issues," he continues. In addition to supporting the company's growth, his efforts also showed areas of the business where different approaches were required, resulting in the recruiting of some new management personnel.
In addition to its head office in Essex, the company has opened a dedicated call (operations) centre in Manchester, with its Technologies division housed nearby, which has assisted the launch of new software offerings such as My Central (My Sentinel). The company is continuing to offer a range of user-friendly packages to support the completion of work tasks throughout the FM sector, including lone worker support and assistance.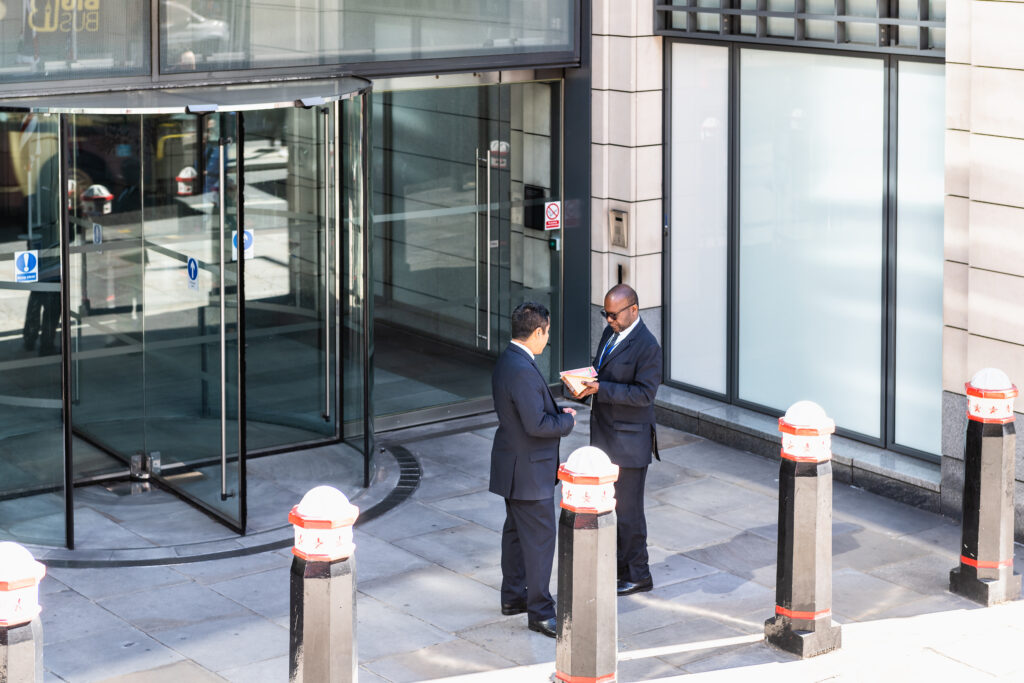 "All our efforts have been devoted to allowing us to focus on our specialist areas of service delivery," Mr Brown continues. "We also look at each customer's requirements and challenge the rationale based on their existing service model.
"We work on a collaborative basis and I often tell our clients that if you want the best security service you've got to invest in the same way you would anything else. We ask them to look at where they want to be as a business and help them to achieve to achieve that by giving them an effective and future-proof, quality service and deliver meaningful outcomes," he explains.
These collaborative efforts frequently include investment from SGS, including specialist training courses within its academy to assist frontline staff in meeting the client's expectations, or adjustments within its CSR programme. The company continues to work with charities and local and national government to deliver charitable initiatives of all types within its CSR initiatives and those of its customers.
Sustainability has also increased its profile within the business, with every purchase subjected to the same process to understand the impact on its carbon footprint and ensure this meets all objectives. Mr Brown further explains that a process to explain the company and its objectives to all supply chain members has been established, helping it to understand the aims of each company and work together in a more cohesive fashion.
"We're far from perfect and there's a lot more we can do to and we're having regular conversations to see how to progress, but the level of engagement from clients, colleagues and supply chain members has improved considerably," he continues.
Many of the objectives of the company's five-year plan have been achieved, despite the impact of the Covid-19 pandemic. It is now recognised as a pacesetter business, it is also fully accredited in all all areas and continuing to add to these, and it has made significant progress to achieve recognition as one of the UK's top companies, currently listed as number 54.
"We've done OK and security is a challenging sector," he states. "Not all companies share our values but we're happy with our progress."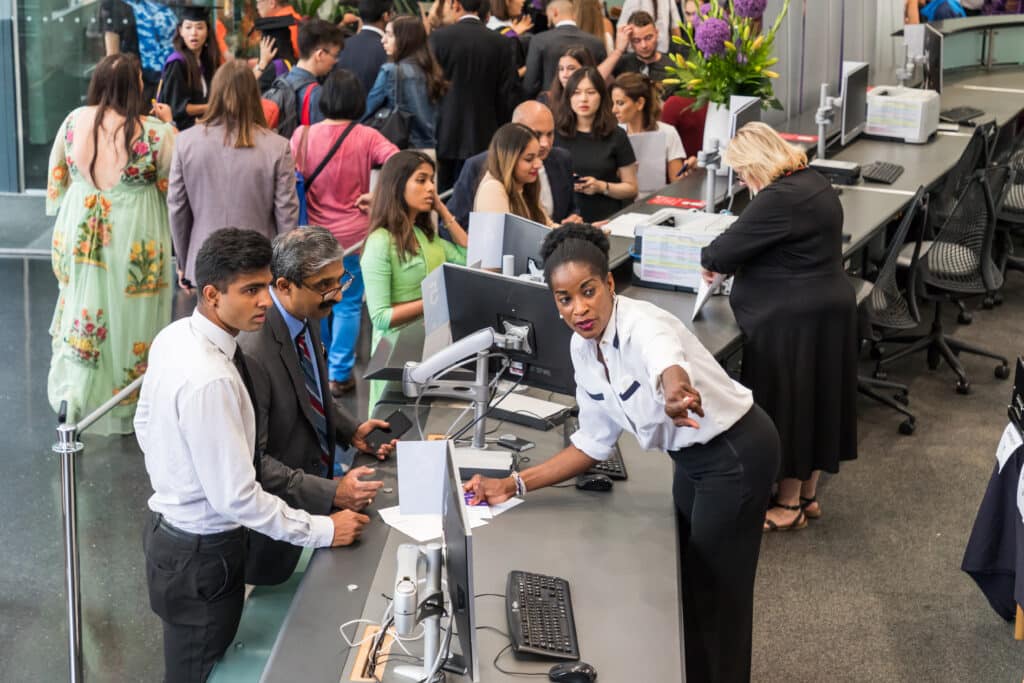 Mr Brown has become a member of the British Security Industry Association and is an active member of the Guarding Section: "I am a big supporter of the BSIA team and some of their new objectives.  For example their new major national campaign People, Property & Places Professionally Protected that aims to increase the profile and awareness of the crucial work that security officers carry out 24/7/365."
Looking back at the considerable progress made by SGS, Mr Brown explains how the many changes implemented have resulted from his personal fear of failure. "But I always said when I took the job I would stand or fall based on my own decisions. We've implemented a business model that we thought would succeed and that's been the case."
These efforts are continuing as the company considers implementing its new Work Alert business model, designed to assist the supply of resources to clients through a largely automated and simple to use system that will match individuals with work requirements. This will initially be offered to the private health care sector in South East England before being rolled out to the wider UK health sector and all other areas of business.
Mr Brown states that he is delighted to be working for his company and with his colleagues and is looking forward to meeting the challenges of the business, their clients and the security industry in general.