One of the most notable trends in the FM sector is that of merger and acquisition (M&A) announcements made at regular interviews and typically involving the purchase of SME businesses by larger organisations.
Mergers between larger businesses are less common and typically involve considerable time, effort and commitment by all stakeholders. One of the most recent examples of this has been merger of Atalian Servest and OCS, resulting in the creation of the new OCS Group, led by chief executive officer Rob Legge.
Speaking exclusively to FM Director, Mr Legge explains how he is relishing his new role and the successes already enjoyed, while sharing his ambitions and expectations for the future. The creation of the £2bn turnover business is providing considerable numbers of opportunities, he states, which are expected to continue to expand in the months and years ahead.
"I'm really enjoying the new challenges in leading the new OCS Group," he confirms, "and it's a great industry to be part of, which means we have lots of opportunities to make more gains in the future."
Having led the former Servest Group for nearly 25 years and played a central role in its development to become a major FM service provider, Mr Legge is one of the few people in the sector to have experience in large company mergers. Setting up the UK operations in the mid 90s, Mr Legge was able to create a business with revenues of in excess of £800m, before the company was sold in 2018, to Atalian Global Services.
"When Servest was sold to Atalian in 2018, I ended up staying with the group for a further five years and I've always said how much I've enjoyed working in FM," he continues.
"With the impact of Covid making itself felt in 2020, we made the decision to carry out a corporate overview, with the aim of confirming all the various elements of our business strategy," he continues. Whilst this process was continuing, the company was approached by private investment business Clayton, Dubilier & Rice, which became the owner of OCS last year.
"Atalian Servest has really good clients operating in a range of sectors from retail and leisure, distribution, public sector, corporate and transportation, with a great set up. It has brought many great assets to the new business and employs a lot of really good people, with an excellent business model," Mr Legge continues.
While explaining that the events of the last three years, ranging from the pandemic to high inflation, staff shortages and global security developments had impacted profit margins – which has affected the majority of businesses around the world – he further states that the merger with OCS and new investment levels has allowed the company to put these issues behind it.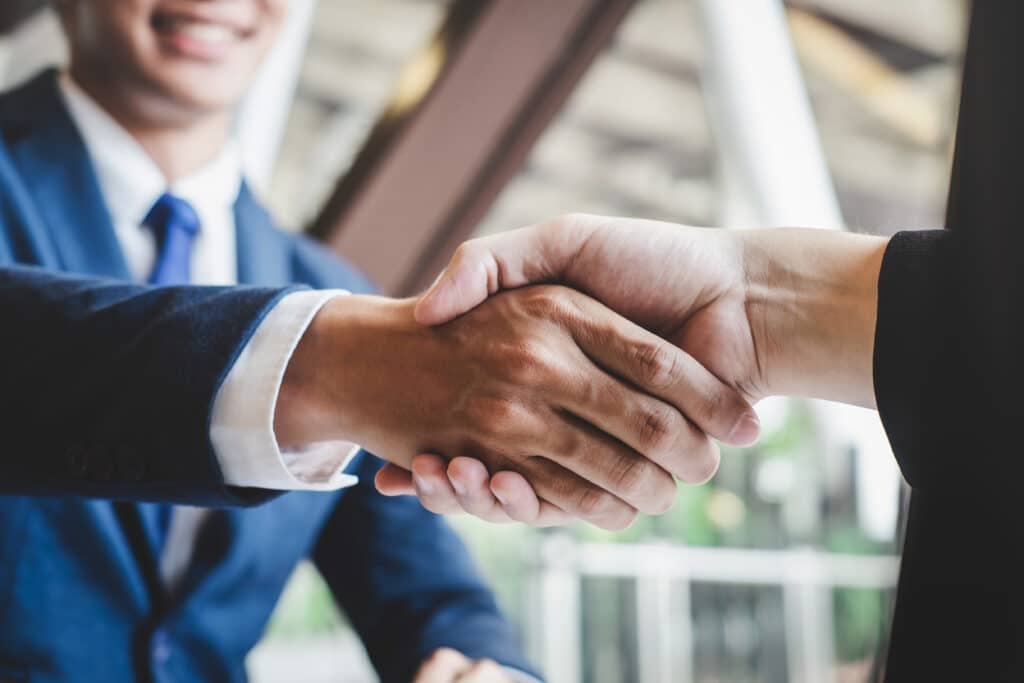 "We now have a business with more than 130,000 colleagues and everyone is very much looking forward to the future," he continues. "The new OCS Group has included the joining together of 36 companies in total, following all the developments over the years, so we're now fully focused on embedding the new culture of the business to help everyone work even more closely with each other."
Mr Legge further explains that the new culture includes many of the best values already in place throughout both Atalian Servest and OCS prior to the merger, including high levels of support and care of all colleagues, encouraging personal development and the delivery of exemplary levels of customer service.
"There were already a lot of areas of synergy between the two businesses before the merger and that's a major bonus that is helping us to establish and confirm the new culture. This includes some industry-leading practices around health and wellbeing, too, including working with veterans, etc, so there are lots of options and opportunities where we can expand and continue these," he says.
"That also means we have plenty of areas where we can continue to grow the business, as we follow our ambitions to become the FM service provider of choice. We don't want to be the biggest, but we're certainly aiming to be the best and we're well on the way to achieving that already," Mr Legge continues.
"The new OCS Group is a disrupter within the FM industry and we find that this allows us to compete with the biggest service providers. A lot of this comes from our TRUE philosophy, which standards for trust, respect, unity and empowerment.
"TRUE is providing us with a new branded vision and culture that is proving very attractive to all our clients and potential customers in all sectors," says Mr Legge.
The company operates in both the public and private sectors and its wide range of services allow it to offer solutions relevant to most business segments. These are further complemented through its focus on environmental and social governance (ESG), net zero carbon emissions and other areas of national importance.
"Our overall aim in all this is to help our customers through working with us as closely as possible in all the main areas. This can be through the alignment of business cultures, creation of technical innovations and doing things differently to achieve the best outcomes and add value," he continues.
"There's also a great deal more potential to add further to this through the application of developments including robotics, the internet of things (IoT) and other sector-relevant innovations such as access controls and building management software to track and improve the management of assets," says Mr Legge.
"We all know how difficult it is to recruit people, at present, but a lot of the technological developments we're seeing are allowing us to reduce the number of people required to run facilities. We're also discussing the adjustment of service delivery with clients to help manage their buildings in the most cost-effective way, using data capture and high levels of analysis to reduce cost wherever we can," he says.
There is considerable confidence within the business that the continued application of the means and efforts described above will continue to deliver sustained organic growth over the years ahead, says Mr Legge. "We're also looking at the provision of new services and engaging with the sectors where we have the potential to grow," he continues.
Yet more options for growth are provided in the potential for the business to continue its M&A activities and continuing to make the best use of the investment opportunities provided by its new owner. This is most likely to occur in either the UK or the Asia Pacific region, says Mr Legge.
"We will continue to engage with all our existing and new customers to discuss where we can add value, with the aim of growing our business and theirs. This will see us move further up the food chain of the industry as we become a must-have service provider and work in ever closer partnerships.
"In the meantime, it will be business as usual for us, as we implement and further extend the vision of the company to embed its values and strategy. We're committed to helping all our colleagues to enjoy their role and achieve their ambitions where possible and become the employer of choice," says Mr Legge.
"Both companies had good business reputations before the merger and we're now building further on this to increase our market share. We have the chance to do things differently and we're making the most of that and enjoying all the private investment support," he says.
Investment in the new business includes ensuring that it has the best infrastructure and IT systems in place so that it is in the best position to deliver on its promises to both its clients and shareholders.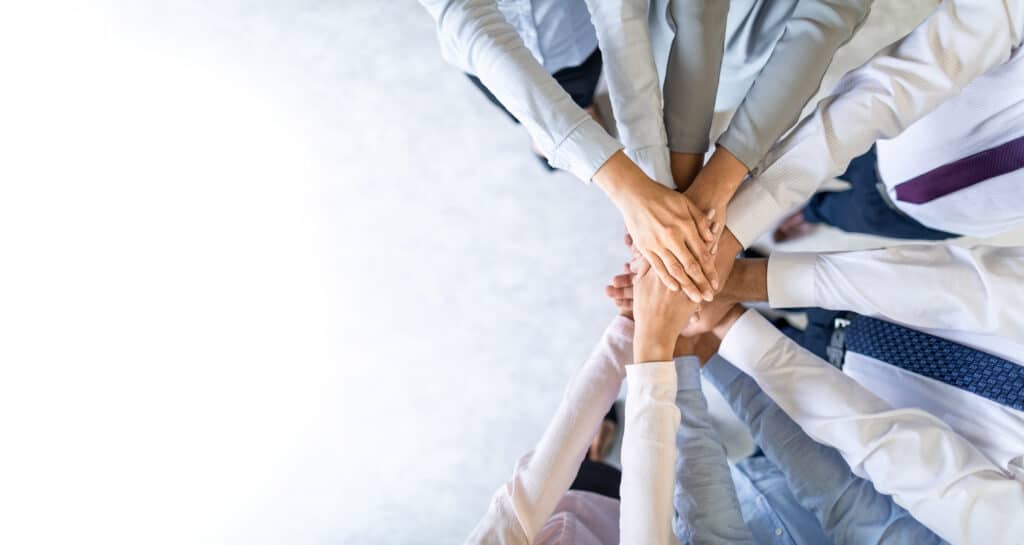 "The business has to be run in the right way to reassure everyone, including our colleagues and clients," Mr Legge continues. "We explain to everyone that it's a two-way street and make it clear that we have to make a profit to keep us in a sustainable position.
"This has to be fair for everyone and we all have to deliver on our promises while exercising the correct disciplines around cash. That's a culture thing, in many ways, and we make sure that all our colleagues behave responsibly," he continues. "This helps everyone to sleep at night and also gives everyone a reason for getting up in the morning."
With 75% of the company's revenue emerging from its UK activities, Mr Legge states that this is expected to expand beyond the £1.5bn level in future. His experience within the M&A market leads him to state that only businesses of the correct size and synergies will be considered.
"There should always be a lot of steps and considerations before committing to M&A deals to make sure that these work out well for everyone and achieve their aims. The large majority of these go really well and completing all the due diligence tasks is essential within this, but there's a big advantage in having private investment available," Mr Legge concludes.