One of the most notable developments over the last two or three years has been the significant rise in appreciation levels of the many and varied benefits provided by the FM industry, which is providing more impetus for calls to work with education providers to attract young talent.
Schools, colleges and universities have all been identified as offering opportunities for increased levels of interaction to inform everyone about the numerous career options within FM. However, very little focus has been devoted to the use of platforms such as Uptree to assist with linking students with work experience providers and potential employers in the sector.
Uptree was launched by Tamsin Dewhurst eight years ago, following her experiences in her previous career within the education sector. "I worked as a geography teacher and one of my main frustrations was the lack of time I had to support my students in finding career opportunities after they finished their education.
"There is so much to do within the day job in preparing for and teaching classes, then you spend a lot more time out of hours reading and marking coursework. I always felt there was a need for students to be provided with much more support and be better informed about their career options," she continues.
"For a long time it's been the case that young people have been offered work and have been successful in their careers because of their connections to gain work experience, or those of their families giving them know-how and social capital to ace an interview, especially in the UK, which has some of the worst social mobility in Europe. That's really unfair for those who don't have those networks or the support of their close relatives, so Uptree was launched to provide free career education and enable all students to engage and connect with companies that provide some really valuable work experience," Ms Dewhurst explains.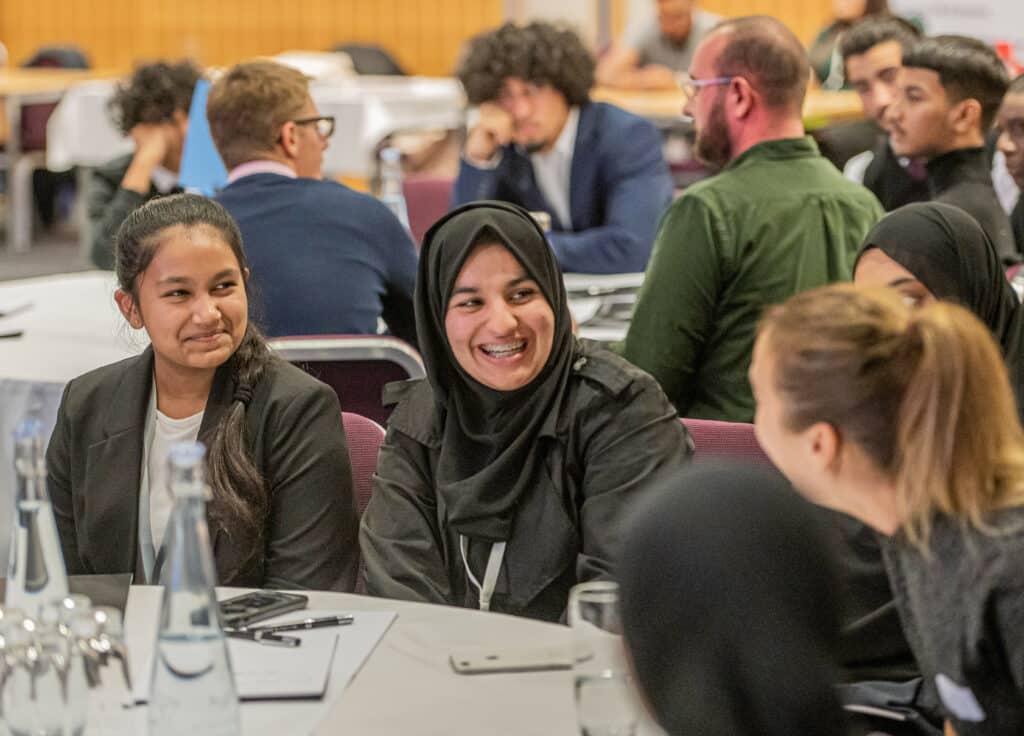 Prior to launching Uptree, she discussed these challenges for young people with some graduates from her own university cohort, then working in leading professional firms, and as a result received positive responses and introductions to HR or CSR departments. She heard directly from professionals about the challenges they face in trying to access and connect with schools and raise awareness of their apprenticeships and early career roles to diverse audiences.
This resulted in five founding partnerships for Uptree with global employers, such as IBM, KPMG and Google, and the number of partners has continued to expand and leading to Uptree currently working with over 40 global businesses today.
Further success has additionally been achieved in forging close contact with education providers and the platform currently partners with 650 schools across the UK . "We're launching in Northern Ireland in the near future, and Uptree is continuing to grow and expand in more local areas across the UK. There are so many benefits to the businesses involved, particularly in the current climate as they struggle to recruit and retain staff. We've also noticed that working with a wider network of potential employees has significantly helped with employers' diversity and inclusion (D&I) agendas," Ms Dewhurst continues.
"It's also a great way to improve social mobility and that's a benefit to young people and their families and local communities, as well as to the businesses that employ them. We've reached around 250,000 young people through our school partnerships and connected over 12,000 to work experience opportunities since 2018," she says.
With many of those using the platform designated as being from the poorer communities of UK society, Uptree is helping increasingly more young people to develop their potential and enjoy more fulfillment in their working lives, says Ms Dewhurst.
"Our aim is to create a more level playing field, where work opportunities can be enjoyed by everyone and not just those with the best connections. Schools don't have the resources to support their students with careers education and matching with pre employment opportunities to build their confidence and skills, but we can do that for them and help young people succeed with their next steps from education to employment". "
Before founding Uptree, Ms Dewhurst joined the Teach First Programme in 2009, where she trained as a teacher, with the compny also providing support in developing the idea behind Uptree.
The efforts of Ms Dewhurst and her colleagues have proved highly successful and she further states that the last eight years has provided a "very rewarding journey", continuing to offer an increasing number of opportunities that will include more developments in the future. Uptree has already established over 100 live work experience days per year for young people to attend to learn more about a company and take part in activities to develop their skills as well as receive more information about future work opportunities.
Four events have been staged this month alone, including three in London with J P Morgan, Schroders and the Hire Association, additionally including an event in partnership with Arm in Manchester. With the majority of events taking place in London, Manchester and Scotland, Ms Dewhurst states that Uptree is receiving enquiries from other areas around the UK and is currently exploring the opportunities emerging to work on a more regional basis.
"Work experience events are a great way to provide young people with all the information they need about the potential for them to get that valuable first experience and a taste of what's available in the job market," she says.
Following the increasing success of Uptree in engaging with more young people, educational providers and potential employers, this has led to recognition and most notably within the Institute for Student Employers (ISE) Awards. Having been included as a runner-up last year, the organisation has additionally been confirmed as a finalist for the 2023 event, with the winners due to be announced on 13 June.
"We're seeing ever higher levels of engagement from both students and companies and this is very encouraging to us and everyone involved," Ms Dewhurst continues. "Our social media channels are helping with this and we're seeing students from year 12 getting involved, which is very young, but shows how seriously they are taking their work opportunities and their determination to enjoy rewarding careers."
In addition to the continuing success of its live work experience events, the platform has established online learning courses to support young people develop skills. Uptree has also established an ambassador group and the enthusiastic response to this is providing further evidence for the high levels of engagement it is achieving at all levels.
"There's a lot of passion from the young people we engage with who want to see what's available in the world of work and this is also true for the companies we work with. That's included people working as mentors with schools and young people and the list of benefits continues to grow.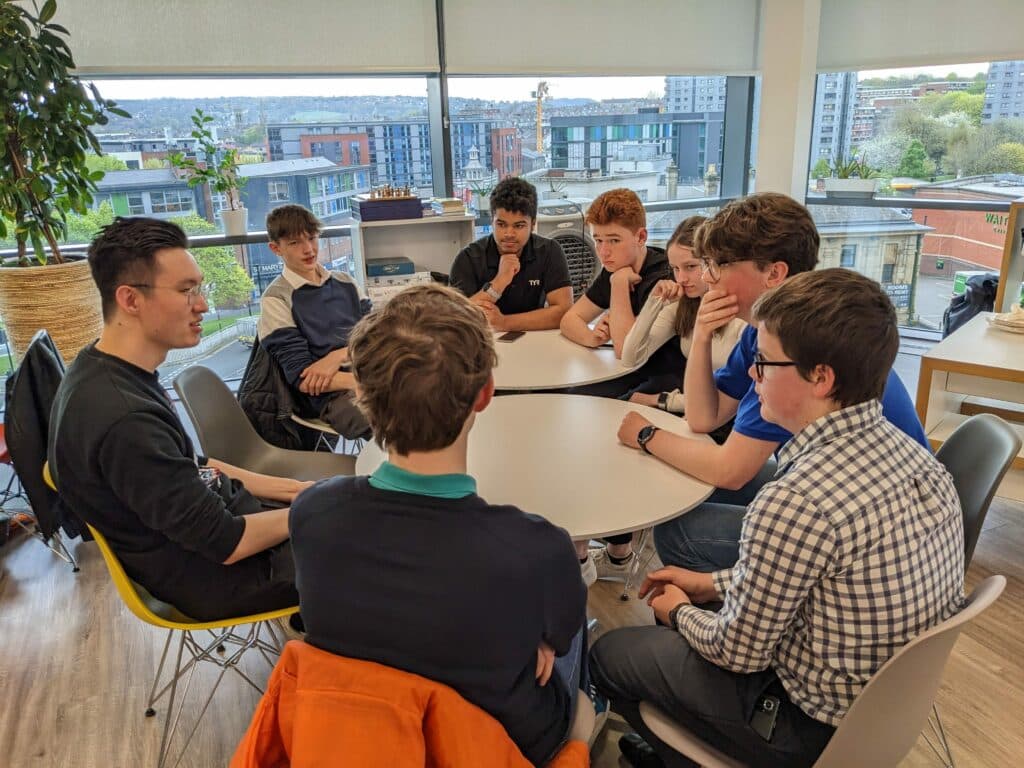 "In addition to boosting D&I in the workplace, companies are reporting improved retention rates as part of their efforts to increase the levels of voluntary working support. We're also seeing very positive responses from teachers, as well as young people, who appreciate the extra levels of assistance we provide in helping them with their students' career options," says Ms Dewhurst.
She further explains that Uptree continues to focus on increasing its coverage of regions outside London and states the importance of recognising that "all areas are different", which is requiring the platform to adapt its services accordingly. This expansion is additionally requiring it to seek partnerships with more employers in all business sectors, providing yet more opportunities for FM companies.
"We are looking to increase the number of employers we partner with in real estate management and construction. Any of these companies operating their own careers outreach programmes, or those aiming to establish them, will be able to benefit from working with Uptree.
"We're already connected with hundreds of thousands of young people and can help to make outreach programmes far more effective, while reducing cost and significantly improving D&I levels," Ms Dewhurst concludes.
Real estate, FM and construction companies have all reported to FM Director of the difficulties they face in recruiting sufficient numbers of young talent and frequently cite the lack of contact with educational providers as a major issue within this. Partnering Uptree has provided a valuable solution to this for its existing industry partners and therefore presents numerous opportunities for the FM sector to enjoy these and more in the future.