Another highly positive aspect of the FM industry is the numerous opportunities it provides to ex-services personnel, allowing them to transfer their skills and, in many cases, to add more while further enhancing the recognition of the sector for delivering value and sustainability.
Bellrock Property and Facilities Management managing director Mike Smart is a veteran of the Royal Air Force (RAF), having spent 21 years in a number of roles, ranging from operational support to squadron leadership roles.
"After spending many years away from the family overseas, I made the decision to spend more time closer to home and landed a job with Serco," he says. "I stayed there for seven years and worked on business development and account management, which provided some great insight into the defence side of the business and the work was really enjoyable.
"I worked in energy service for a period of time and found myself in the Operational Efficiency Directorate (OED) which gave great exposure of how the business operated over so many areas, including business operating models, procurement and supply chain strategy, transformational change programmes, all set out to help the company meet all its challenges and aims across a range of services in multiple sectors ."
This led to Mr Smart taking a leadership role in a partnership between the Ministry of Defence (MoD), Kings College, London, and Serco to establish a defence academy in Doha, Qatar. He then became programme director and immersed himself even further into the project.
"It was quite an amazing challenge as I had to travel to so many places to bring the collaboration together," he continues. "For example, in a three-week span I would frequently travel to numerous locations around London and the Middle East, and it proved to be a highlight of my time there as we achieved a great deal and even won some internal awards."
Mr Smart then took the opportunity to work for Transport for Greater Manchester (TfGM) on its asset management strategy. He describes the organisation as being "absolutely fantastic" and incorporating an "amazing culture" that oversees all aspects of travel around the City and wider Manchester area.
"It's a seriously dynamic environment and operationally you would be dealing with the day-to-day requirements and then also including major events, such as major sporting events and concerts, and having to deal with the emergency services, politicians, local council employees, and many others. The TfGM responsibilities were 24/7 and completely fascinating, which all rubbed on us to be part of a great organisation," he says.
Having settled in the South of England, however, he found himself spending more time away from his family. The opportunity to work for Bellrock provided him with the optimum mix of personal and professional requirements.
"I started as MD of the corporate division, which was a hybrid of private and public sector, commercial and central government activities, and as the company grew, I became MD of the Workplace and Compliance Services division. I've now become focused on an exciting mixture of government, public and commercial property sectors and I'm now in my seventh year with Bellrock.
"In that time I've seen us become a multi-disciplinary organisation, and our skills are deep within a number of areas across the property sector. I focus on the workplace compliance activity and supporting all the operational aspects of a building," he continues.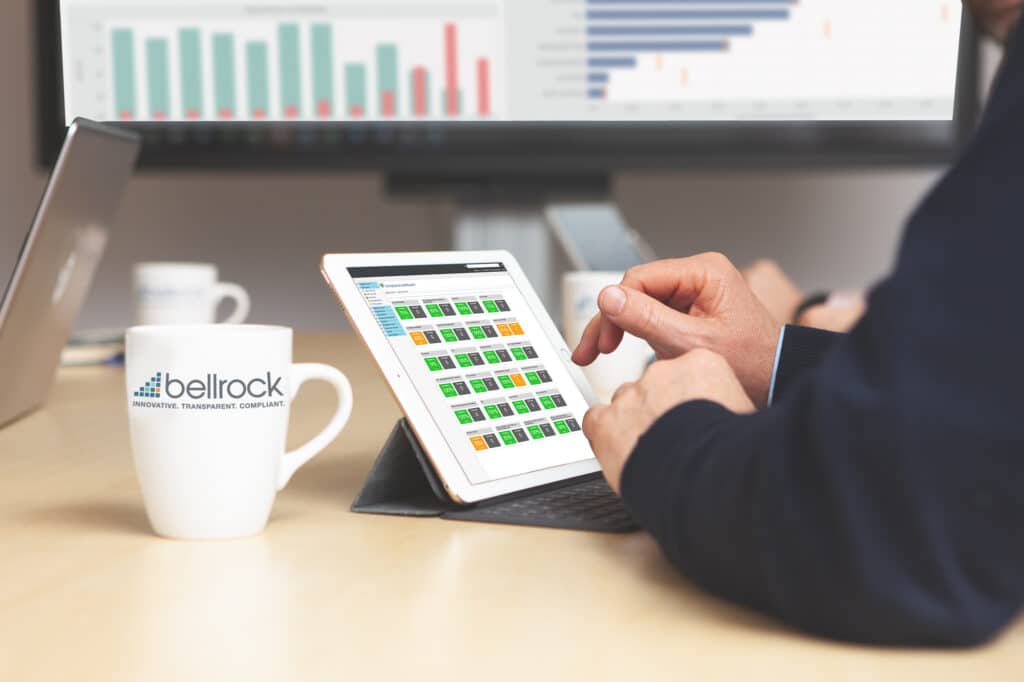 One of the central aspects of the company's operations is its Concerto asset management software, which has been developed in-house and continues to be administered by the company's team of software engineers and developers. Mr Smart describes it as a software service that is IoT enabled and can be rapidly deployed. The estate management, project management and workplace modular suites provide state of the art workplace, facilities and property management analytics, workflow and financial support for you and your supply chain partners, indeed it is far more extensive than many others he has seen. "Using this system gives both us and our clients agility and the flexibility to deliver quicker decision making and move quickly."
Another highly appreciated aspect of the company is its Technical & Real Estate Services division, which provides industry experts in project management, building consultancy and property cost management, service charge consultancy and estates management aiming to provide long-term support and guidance to unlock the estate and workplace ambitions. In addition to the Workplace and Compliance Services department, the fourth and final piece of the puzzle is the company's Maintenance and Engineering Services division, which provides further support for colleagues in all areas of the business while continuing to manage its own, dedicated contracts through a team of in-house engineers to ensure safety and operational readiness on the critical assets.
The main connection between the company's three operational divisions is the Concerto system, Mr Smart continues, and this has been designed to provide a complex and in-depth overview of all aspects of building and estate management. He further explains that the clarity provided by the system enables the company to adapt and flex its services accordingly to meet the expectations of customers in each sector.
"We find that there are often different requirements for clients in the healthcare and commercial sectors, for example, and we've found that we can work with our software and technical expertise to provide the solutions that will meet the needs of the users and occupiers in the facilities that we're supporting. We use Concerto as our target operating (system) model to underpin how we operate and it helps us to do this in a genuinely flexible way so that we meet the client needs," he says.
He describes the Concerto system as an integrated information platform that draws data relating to all aspects of each facility, which can include M&E, energy, water and other systems. "This helps to show the client that their facility is safe, in good condition and is managed to the optimum of what the occupier needs it to be."
Regardless of which sector its clients operate within, the company can assist them to adapt their use of the Concerto system and interaction with the relevant Bellrock divisions and third-party service providers to achieve their desired outcome, says Mr Smart. He provides FM Directors with a spontaneous demonstration of the system, which ranges from the data accessible by the Bellrock team, clearly displaying the details of each contract and an overview of third-party suppliers, to all the dashboards and information available to clients.
Details of compliancy levels – the majority of which are well in excess of 90% – KPI performance, remedial actions, first time fix rates, maintenance requirements and many other aspects are clearly displayed, combined with the option of drilling further down into each area to view all the details required.
"What this provides is absolute clarity of all aspects of each contract, including audit trails of jobs raised through the helpdesk up to completion. All this can also be configured to what each client wants so the information is presented in the way they need. Some clients benefit from a broader capability through the addition of the Concerto estates Module, the client is then able to manage all the aspects of their estate, regardless of its size or location."
As with any system, the company finds that some clients view the Concerto system as easy to use and this often results in it becoming a central element for the running of their facilities and estates. On occasions some customers may prefer to use their system or follow a more traditional, paper-based approach can be supported accordingly.
Continuing his comments on the clarity provided by the system, Mr Smart finds that this can link with those customers who recognise the benefits of working collaboratively. In these instances, he sees an obvious desire to work in partnership to achieve the results they need.
Although KPI requirements continue to be included in the initial contract, these maybe strictly managed by the customer and will then be used for showing the best aspects of service delivery, while highlighting other areas where improvement could be required. Within the public sector contracts the company is supporting, he feels that the KPI requirements are standardised throughout and have modernised to work well for both the client and Bellrock.
"The public sector KPIs are appropriately increasing the statistical and numerical values, which one can accept. That said, we find some clients have more agility with their KPIs and can base these on occupancy, tenancy feedback or property management in general and be more forward-looking in their approach using a balance scorecard methodology"
Another highly important topic for every organisation is the potential for growth and development, of course. While Bellrock is no different to any other in this, Mr Smart states that its position as a "data-led business" provides it with detailed insight into the areas where it could expand.
"It's enabling us to make intelligent strategic decisions including influencing our acquisitions strategy, indeed, we're really keen to further optimise Concerto through looking at the market and further developing our expertise in the key areas, such as net zero carbon emissions, energy management and others.
The company is a supporter of the movement to further professionalise the FM sector to continue raising its profile and levels of appreciation and Mr Smart states that the delivery of detailed and accurate data to assist the making of the best decisions is a key part of this. He provides a potential outcome of when the data identifies to an FM can that an increasing number of callouts have been raised to fix a particular fault, which can then be used to provide valuable assistance in decisions about the adjustment of maintenance schedules, completion of asset surveys or establishing a plan to replace an asset that is becoming too expensive and unreliable.
"We've clearly emerged from the washing machine of things the industry's been grappling with since the pandemic, and our working practices in the private and public sectors have changed now," he continues. "Hybrid working is now commonplace and it's now perceived by many to be optimal than working face-to-face.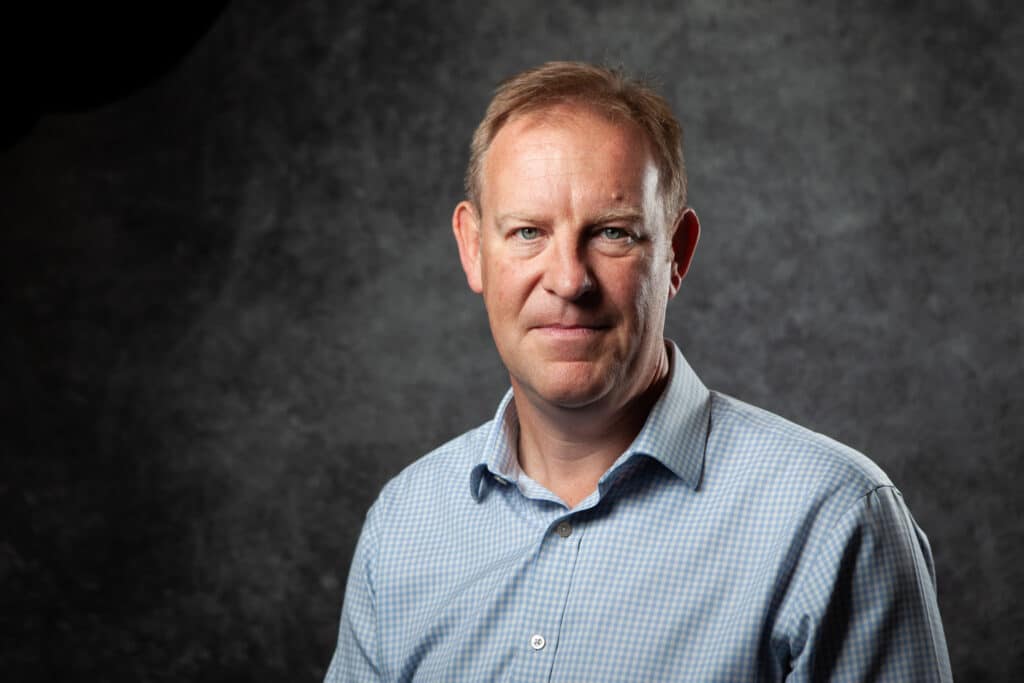 "And we've also had to battle through things like Brexit and Covid-19 with supply chain challenges affecting the ability to get spares in a timely fashion. All these things have to be understood and fed into the mix when planning effective FM strategies.
"And we shouldn't forget that people remain the critical component of delivering success, as well," he continues. "It's incredibly important that we look after our people and enable them to transform into data specialists, put the training in place to allow them to operate the systems, and that will help everyone to become more professional and adopt a more consultative approach."
There is already a notable change in the discussions between FMs, clients and service providers, within the commercial environment with new operating models driving out a new approach, new operating models to enable much more targeted success for asset managers, landlords and occupiers, much of which is attributable to the gathering and analysis of data within facilities.
Continuing the discussion of how all the points above are further enhanced by establishing truly collaborative relationships, Mr Smart explains his company's use of the Integrated Digital Estates Assets (IDEA) Model, which it created to help establish the intentions of clients for their engineering and building performance levels. "Using our IDEA model, we help our clients understand the maturity of their FM and property processes and data gathering so that we can implement the most efficient delivery model for their organisation that aligns to their estates strategy. This can help them to improve their understanding of where they are and where they need to be and can also help the clients looking to move to integrating a sensor-based operation, with the aim of creating the perfect environment for occupiers.
"It's an amazing experience to support a client that goes from low levels of compliance to figures in excess of 95% and demonstrating values of their supply chain and its performance, all through the capturing of accurate asset data," he continues. "This shows them their asset performance levels and condition analysis that define where you can best invest to make the best decisions for investment and transformational change."
The use of data is also seen as a common denominator in all of Mr Smart's roles, from his RAF days to his current role. "In terms of management structure and activities, there are more similarities, but one of the things I most enjoy is that Bellrock is more fast-moving and dynamic than others I've worked for. The decision-making process can also be quicker, too, as there's less bureaucracy and that can make a real difference.
"This is great for clients and it's interesting to see that a lot of clients can prefer to work with companies of our size," he continues. "We've had great feedback from one of our customers who said our size and agility allowed them to access all the touchpoints within the management structure and consequently, it felt that we were more committed to the programme."
While some customers prefer their service provider to self-deliver the majority of their actions, Mr Smart states that his company's model – that frequently includes a mix of self-delivery and outsourced services – works equally well, because all actions and outcomes are supported with accurate and transparent data, to enable the best decision making.
With more attention being focused on aspects such as net zero carbon emissions and the application of environmental and social governance (ESG) strategies, he feels that these will continue to influence the market and his company's contracts for some time to come. "Social value agenda's are frequently required to support environmental, economic and social wellbeing, and in doing so improve the quality of life of people, specifically we are keen to participate with numerous considerations that we want to bring to bear across a site, a building and all of its infrastructure, all focussed on improving the local environment for the benefit of all," Mr Smart concludes.
Award-winning performance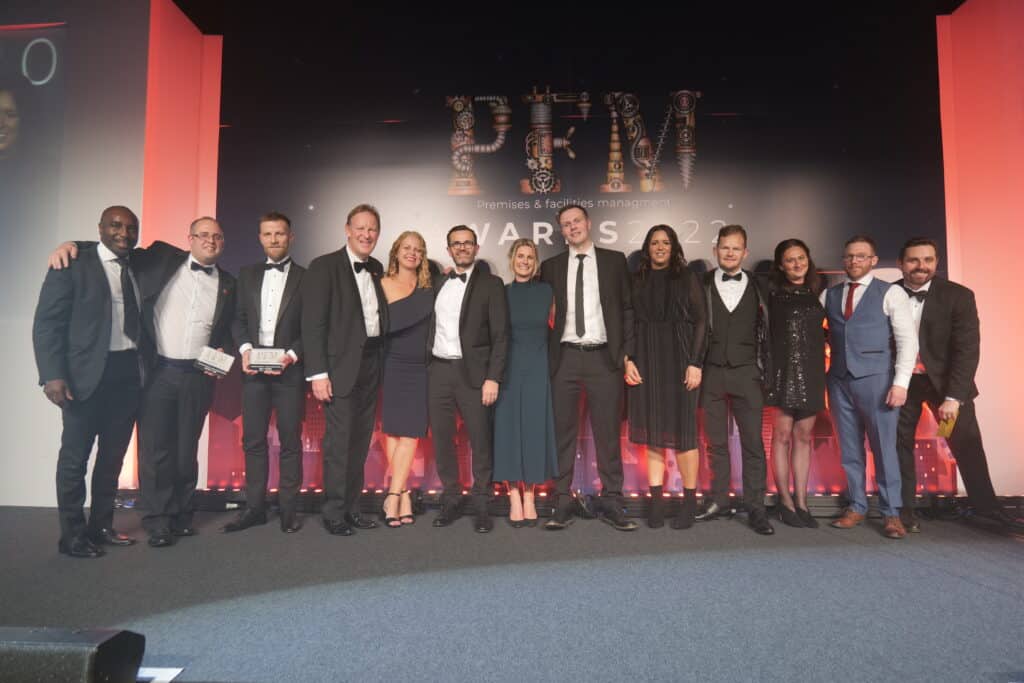 Bellrock also enjoyed winning two trophies at the recent presentation ceremony for the PFM Partnership Awards 2022, for the Partners in Corporate, Finance and Insurance and Expert Services, Public Sector categories.
Mr Smart says: "We were so pleased to pick up both awards and both were in very different categories, with London Fire Brigade for our Public Sector entry and then with Legal and General for Partners in Corporate. Both awards are underpinned by utilisation of the Concerto system, that delivers for the clients and the transparency of their building's performance. Clearly for Bellrock these two awards are testament to the hard work and belief that has gone into developing such innovative solutions that have been identified by the PFM judges as being stand out across the industry."