One of the most impressive aspects of the wide-ranging FM industry is the speed with which it has adapted to the challenges and emerging opportunities over the last three years.
In addition to all the well-publicised and frequently covered events, including the coronavirus pandemic, supply chain and recruitment issues, rising inflation and others, the march of technology has added another dimension. When looking at the topic of security in particular, it is noticeable that many service providers have embraced the changing requirements and improved service delivery as a result, while also increasing professionalism throughout their organisations.
FM Director asked a number of security sector experts for their thoughts on how organisations have developed, with the first insights provided by SGS security excellence and projects director Rob Whiffing. He states that the sector has always been dynamic, but in recent years, security providers have adapted to a number of unusual challenges.
"In light of the Manchester Arena terrorist attack in 2017, the government brought forward for review new Protect Duty legislation, known as Martyn's Law. Security services now play a vital role in assessing the risks of terror attacks for venues and events and mitigating against them," he continues.
"In 2020/21 security service providers were busy at work during the COVID-19 pandemic. While most people were forced into lockdown, a silent workforce of security officers continued to secure our buildings and critical infrastructure, ensuring a safe and secure environment for the NHS, telecommunications, power supplies and much more," he says.
These two events demonstrate the diversity of the scenarios that security professionals now encounter. To keep up with ever-evolving environments and changes to risk profiles, security service providers are constantly upskilling and learning through training.
At the renewal of their Security Industry Authority licences, all officers now train in Action Counter Terrorism and Emergency First Aid at Work.
However, Mr Whiffing also states that the security industry lost trained workers after the pandemic. Despite this, the industry continues to evolve to meet new challenges and to make the environment attractive to a diverse workforce by improving benefits and conditions.
"This can be difficult when there is little recognition from within the wider community and salaries remain generally poor for the responsibility they hold. Most industries can't afford to neglect technology and the provision of security is no different.
"In recent years we've seen an increased focus on cloud technology, and the integration of artificial intelligence (AI) and machine learning (ML) into the way we work. With the introduction of AI and ML, we can now detect threats more accurately, respond more quickly and provide detailed analysis of our performance. Security service providers continue to embrace change and deliver outstanding services that enhance the security of the UK's people, property, and places," says Mr Whiffing.
Additional thoughts are provided by Amulet managing director Kieran Mackie, who informs readers that recent developments in the security industry have seen providers take a more holistic approach to their service. This includes a range of auxiliary services that enhance the security provision, such as waste management, health and safety, or general building maintenance.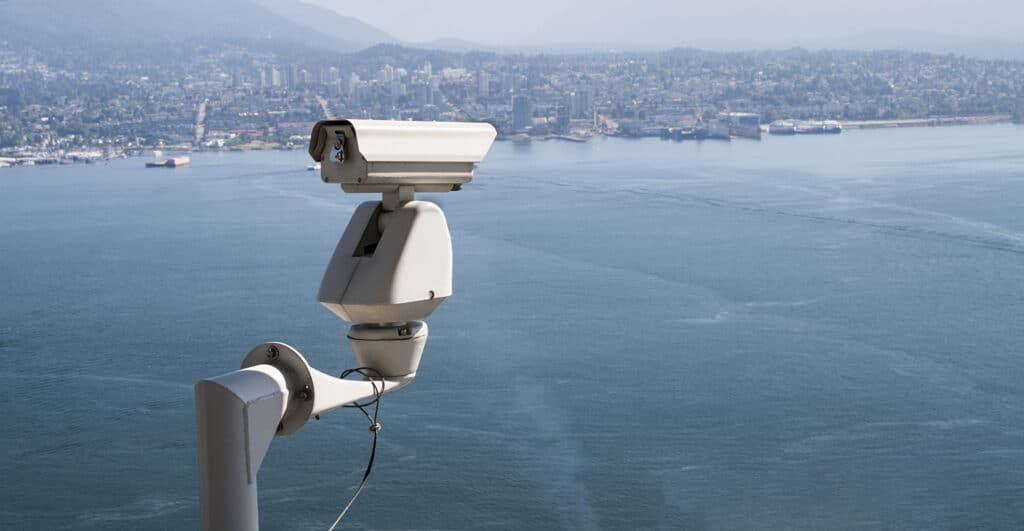 "The integration of technology into security has seen providers find the best methods to have both human and technology working harmoniously to protect their clients effectively.
There has also been a shift towards the quality of security professionals over quantity. Having a large team of security officers is not always the most effective option," he continues.
"Focusing on the abilities, qualifications, and skills of each individual officer, blended with the right technology, can often deliver a much more suitable and cost-effective solution. The security industry is moving towards paying its staff higher wages to support those skilled individuals that offer a high-quality service, as well as attract new talent."
Mr Mackie further explains that security providers are beginning to attract more talent to the industry to continue this path of development. "Generation-Z are making themselves known in the world of work; young people aren't afraid of challenging the status quo, and it is an attitude that the security industry could do with more of.
"The industry needs to be reshaped as one that offers opportunities for personal and professional development and creating a successful career. Bringing in people from different backgrounds is the key to further development in the industry," he continues.
"Finally, the industry in general is becoming more collaborative. Different providers are working more closely together than ever before. The introduction of organisations such as the City Security Council enables private security providers to work closely with public security organisations such as the City of London Police in times of crisis or when any significant events have taken place in the city. Teams can be up to date on threat levels and other relevant information, creating better security for all," Mr Mackie concludes.
Continuing the theme of this feature, Anabas security account director Tom Ward says the world of work is changing as companies are challenged by the adoption of a post-pandemic hybrid work model. He explains that is combined with wage inflation pressure and a significant rise in energy costs.
"The security industry must embrace this new world and innovate to help clients adapt their service provisions to reflect new working patterns and occupancy levels and reduce the impact of inflationary increases," he continues.
"With wage and utility cost increases, businesses are trying to make cost savings in other areas, and this has meant activity such as remote monitoring has grown significantly in demand. The security industry must become more holistic in its approach and find ways of blending guarding and physical security measures with technology solutions to create a tailored service that suits client needs, by mitigating risk in line with individual client budgets.
"To begin, we carry out a threat assessment on the client's building to determine what level of security is required. This can be based on several criteria such as the location of the building, its size, what businesses are close by, and the current UK threat level status."
He further explains the benefits his company receives from working with Greater Manchester Police former assistant chief constable and head of  counter-terrorism Northwest Russ Jackson. "His insights and experience offer an expert overview of the required security. The assessment will identify the key risks and threats to the client, its people, property, assets, and reputation," Mr Ward continues.
"For some central London clients, this threat assessment can reveal high levels of sensitivity.
Clients that are based in high towers and iconic London buildings are more likely to have 24/7 security with a dedicated security control room and CCTV monitoring, regular patrols, and professional teams guarding the building.
"For clients where the threat assessment identifies a reduced risk and the configuration of the building permits, we can consider using a reduced security team combined with physical protective measures and remote monitoring systems to achieve the mitigation required. For certain buildings, we may be able to remove guarding and provide a remote technology-based solution such as remote monitoring and remote access / egress, combined with a mobile response unit.
"The future of security services will continue to evolve through effective integration of people and technology. The days of clients simply needing a traditional guarding service are now long gone," Mr Ward concludes.
Security technology
Our final focus on this topic looks at technology and the role it plays in supporting security service providers. DTS Solutions, part of CSE Crosscom, sales director Dan Frith says the rate of evolution in the various technologies utilised by professionals across the security sector is more rapid now than it has ever been.
"It's a full-time job just to keep up with the innovations that are constantly being brought to market by manufacturers in the communications sector," he continues.
In the push-to-talk sector alone, previously dominated by "traditional" two-way radio and paging, there has been an immense shift in businesses moving towards broadband push-to-talk solutions. These provide security professionals with the significant benefits offered by instant communication over existing Wi-Fi and 3G/4G/5G data networks.
"This could be on a dedicated radio-like device with an embedded SIM, a ruggedised smart device with dedicated PTT and emergency buttons – or even your existing Android/iOS smart devices and PCs.
"Just a couple of years ago, broadband push-to-talk didn't even account for 1% of our business turnover. Last year, it accounted for nearly 40% of it including several huge projects across the UK, Europe and Globally," says Mr Frith.
For end users that want the reliability of 'traditional' radio for mission-critical/business-critical comms whilst having access to a full app ecosystem, there are various dual-mode devices that offer the best of both worlds now.
"From a body-worn video perspective, the sheer amount of choice on the market today makes it even more difficult for potential buyers to understand the key benefits of each body-worn offering. There are some incredible innovations out there, and these have certainly done for body-worn what broadband push-to-talk has done for radio, but there is no 'one size fits all'."
Mr Frith explains that it has never been more important for end-users to understand the benefits and impact of features like live-streaming, auto-offload of videos to the cloud and more. Seeing the full picture allows end-users to make the best and most informed decision.
"In the realms of CCTV and access control – where do we start?" he asks. "Some of the analytics that the likes of Avigilon offer in their set-ups are downright staggering. The acquisition of Ava by Motorola Solutions has also brought something new to the table from a scalability and ease of deployment standpoint.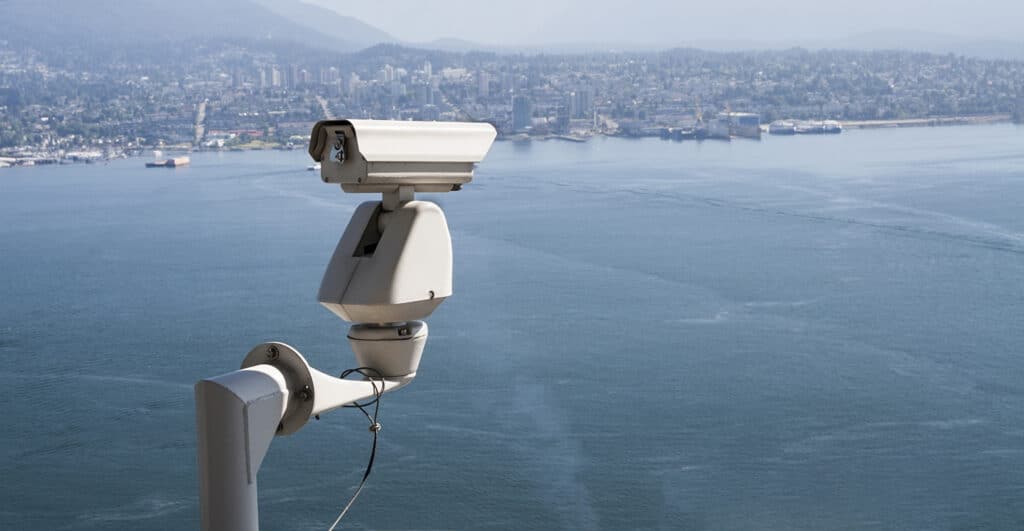 "And, of course, we can't forget the ability to integrate all these different solutions together under the 'Safety Reimagined' ecosystem. It's never been easier or more cost-effective to link the technologies we provide.
"For example, a security professional can now utilise many of the push-to-talk smart devices on the market and also have access to all the apps they need. This includes benefiting from instant push-to-talk communication wherever they are by leveraging existing Wi-Fi and 3G/4G/5G networks.
"They can also view live CCTV and body-worn video footage and receive alerts from onsite systems like access control and fire alarms via an app on the same device. The security officer can have access to everything they need on a single device for full situational awareness, connectivity, and safety whilst they're 'on the go'. What's more, this often results in a cost-saving for the end-user's organisation," says Mr Frith.