Suggestions on how the FM industry can improve its image and levels of respect with clients and other sectors have been proposed and discussed for a number of years.
One of the most popular has been a call for providing more formal qualifications for apprentices, general practitioners and senior managers, with the aim of improving recognition levels and encouraging more people to choose FM as a career. The efforts and achievements of Chineham Business Park Site operations manager Paul Smerdon provide an ideal example of how the gaining of professional qualifications can lead to benefits for individuals, employers, their clients and the industry in general.
"I've really enjoyed my career, which started around 20 years ago and led me to start working in FM in 2008," says Mr Smerdon. "I've worked at some great places like BBC & Barclays as well as some great companies such as Exertis and now MAPP, which runs Chineham Business Park, but have mostly learned on the job."
Although highly experienced, he explains that he has become increasingly keen to gain formal qualifications to support this. One of the significant benefits he has noted is the increase in confidence that his studies have provided.
He began studying for the IWFM level 4 diploma in FM in 2019 and received his official certificate at the end of last year. "There are so many areas of involvement for an FM and it's impossible for them to be an expert in every area of their work, but I've found it very helpful to work on achieving my level 4 diploma," he continues.
Mr Smerdon states that he has continued to question whether gaining more qualifications at an earlier stage would have benefited his career. "I sometimes wonder whether I stayed in some of my previous roles too long. I feel that my diploma has given me a boost in confidence and that could well have led me to be more ambitious if I'd studied earlier.
"But I'm very happy to have achieved level 4 and I feel that I've got a lot of years left to continue my career, so there's plenty of time to make the most of it," he says. "I was told I'd passed in early December, but only told my wife and senior people at MAPP and close colleagues in the same industry before the certificate arrived."
One of the deciding factors in beginning his studies was the increased availability and ease of access to the course. "There seem to be a lot more opportunities available now than when I first started in FM and that's combined with more awareness about the benefits of training around the industry, in my view," he continues.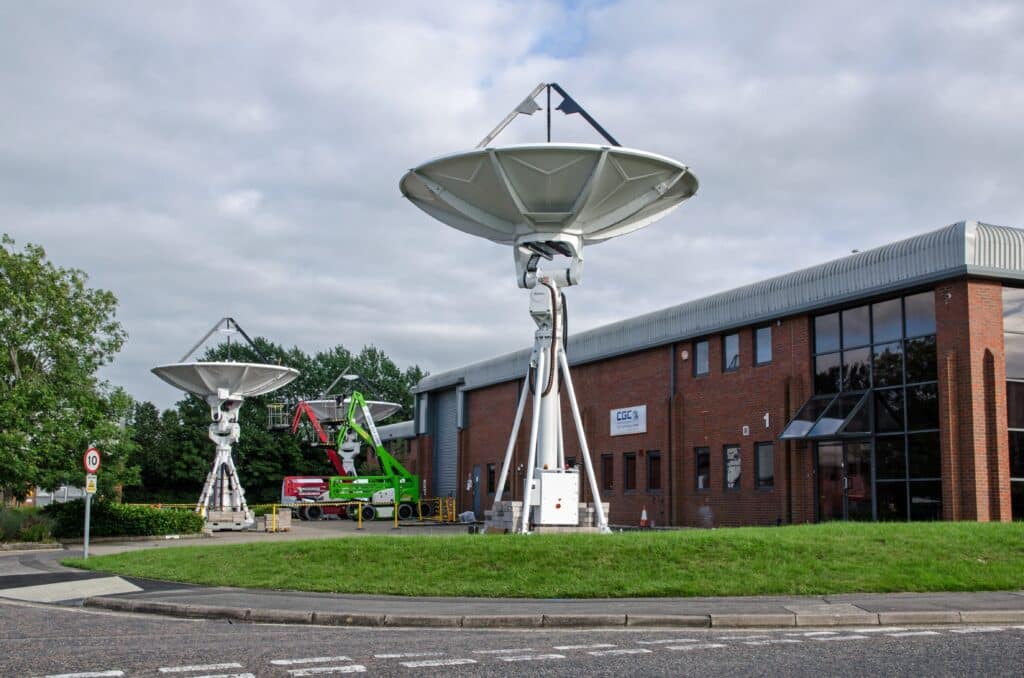 "I wouldn't describe the course as all plain sailing, especially as it's a good 20 years since I last did any studying, so it was difficult to write assignments of 4,000 words initially. But this became easier after a while, as I completed more assignments and I was really proud of the fact that I was able to complete each one in two drafts and never went on to a third," he says.
When Mr Smerdon began his studies, he was employed by electronic goods distributor Exertis as its Southern FM. The company has established in-house teams to manage all aspects of its facilities and does not use external providers.
"Exertis are a great company and provide a lot of support to their people. They're really good at supporting apprentices and all other staff and I found it extremely helpful to compare their method of managing their offices and warehouses with the in-house teams to outsourcing to an FM service provider company," he continues.
His studies were completed with TSP Learn, based in Reading, Berkshire, and Mr Smerdon states that his FM experience allowed him to take the level 4 diploma without completing the previous levels. "This meant I had to do a lot more work in a condensed period of time and all the face-to-face meetings and studying had to stop during the pandemic, of course."
With increasing recognition for the benefits of engaging with experienced mentors emerging within many business sectors in recent years, Mr Smerdon states that he also recommends having someone with whom to discuss all aspects of any course being studied.
"I was really lucky in that I could speak to my former manager Karen Farnan at Exertis, even after we had both left, and also my current manager Richard Hawkes, as well. You really need to be able to speak to someone, as there will always be times when you find it difficult for any reason, or just to get reassurance that you're on the right path and understand everything correctly.
"With face-to-face classes halted during the pandemic, it became even more important to be able to speak to my current and previous senior colleagues and their support was amazing," he states.
Mr Smerdon also appreciated the use of textbooks during the course, stating that the information they provided proved very helpful and boosted his understanding of the topics. "I found that my industry experience fitted well with the large majority of the subjects within the course and also found that it helped to extend it in some areas, too," he continues.
"Taking the course has also given me more confidence when speaking to colleagues and the occupiers on the estate and has helped to explain things more clearly and in more detail. I've always been a big believer in the benefits of health and safety, and compliance in general, and find that it's much easier to explain exactly why we need to do things to get everyone on board," he says.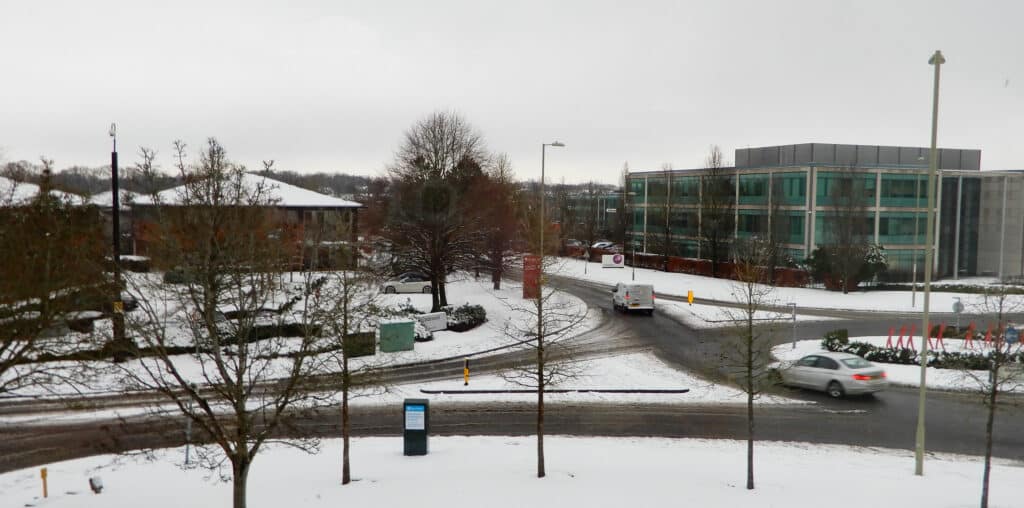 He provides the examples of water testing and fire safety, both of which require regular examination to ensure that facilities are safe for everyone to use. "I've found that it really helps to explain the bigger picture to everyone about why we need to do the tests, or similar tasks, and have all the documentation to prove that the work has been done to the correct standards," he continues.
"There's a lot of responsibility within these areas and we have to make sure we follow up on the reports and complete the work required, so you need everyone on board to make sure this happens."
In addition to helping him explain the details of essential legislation, Mr Smerdon further states that completing the course is proving useful in working towards the Chineham Business Park sustainability goals. Areas such as reducing energy usage, consideration of renewable energy technology and improved building management practices are now frequent topics of discussion.
"I'd like to say a big thank you to both MAPP and Exertis for all their support, they've been so supportive. MAPP gives everyone five training days a year and I've taken full advantage of those over the last couple of years, and my colleagues have been very supportive," he states.
Having completed his level 4 diploma course, Mr Smerdon is now considering continuing his studies to gain more professional qualifications, providing further proof of the benefits of increased confidence and expertise. In addition to the advantages appreciated on a personal level, these aspects are continuing to provide benefits to the Chineham Business Park, its occupiers and MAPP colleagues.
He continues: "Although I'm a big supporter of training and development, I also believe it's essential to have as much practical experience as possible to progress in any role. As an FM, you need to be honest and trustworthy in order to build relationships and help people to believe in you and trust that when you say you'll do something, you'll be doing your best to make sure that happens."
"I've always conducted myself in a professional manner – and I'm sure that most other FMs do that, too – and put a lot of effort into building relationships with everyone around me. There will always be people that are difficult to get along with, but FMs need to rise above any issues and make sure they are always approachable.
"FMs are known for being jacks of all trades and masters of none; maybe it is time to change that with training and understanding these different trades. For example, do a legionella awareness course to help you understand managing water, or alternatively, in this diploma there is an element of finance which helped me understand the importance of budgeting as a business.
"I've always tried very hard to form positive relationships with all my colleagues, managers and clients. This shows them that I can be trusted to deliver and that's a very important part of the job, in my view."
With the benefit of hindsight, Mr Smerdon says he now believes he could have completed his level 3 diploma earlier in his career, which would have helped in studying for level 4. "It was a lot of hard work but definitely worth the effort and I'm going to enjoy the benefits. I'm also sure that these will continue to grow and develop further," he concludes.