The Facilities Management (FM) sector continues to face the challenges of tight profit margins, reduced facilities occupancy, decreasing budgets and increased client expectations.
One of the key considerations for the industry is how technology can be used to improve customer service. Enterprise Asset Management (EAM) software is enabling FM organisations to better manage their work order process, scheduling and field service management. This comes as good news for those FMs tied to tight service level agreements and penalties against downtime. SLA penalties can reach into the thousands per asset per day and can be hugely damaging to businesses' finances and reputations.
Technology solutions such as EAM, that can optimise work orders and field service management scheduling automatically could make a huge difference when it comes to making a profit or a loss.
Predictive maintenance becoming possible
Advancements in technologies supporting predictive maintenance, for instance EAM solution IBM Maximo, are offering exceptional new functionality. Its IBM 'Maximo Application Suite' (MAS) has pushed EAM significantly closer to the ultimate goal of predictive maintenance.
When these EAM applications are integrated with Field Service Management (FSM) systems users can receive immediate benefit from these enterprise solutions. These applications are offering automated data analysis, and can spot anomalies in asset performance at an early stage reducing potential downtime when compared to a reactive maintenance strategy. This facilitates improved predictions about asset outages or failures, meaning the solution can schedule maintenance before the customer even knows there is an issue.
The next frontier in FM technology is for a company's building management, asset management and field service systems to be integrated, featuring automation and AI to provide added value.
Most FM organisations are not currently carrying out predictive maintenance in this way, but it is only a matter of time before they do, and the first FMs to enable it will change the market with a new level of customer service.
How dynamic scheduling can improve customer service
The most advanced scheduling applications can now be fully integrated with an FM organisation's EAM system, which makes it easier for companies to optimise their maintenance scheduling according to the most suitable engineer, the nearest available engineer, or serve an array of other business objectives through rulesets.
Scheduling can now be completed automatically by the FM's enterprise solutions, and as requirements change during a working day, the FSM software can dynamically rearrange appointments for all field personnel. For example, if one field engineer is delayed at a location for longer than anticipated, the system can automatically reassign the task elsewhere, as well as send an alert to clients informing them of changes to their appointment. This ensures that a field engineer reaches a client as quickly as possible, with clear communication to the client throughout any changes, thereby enhancing customer service.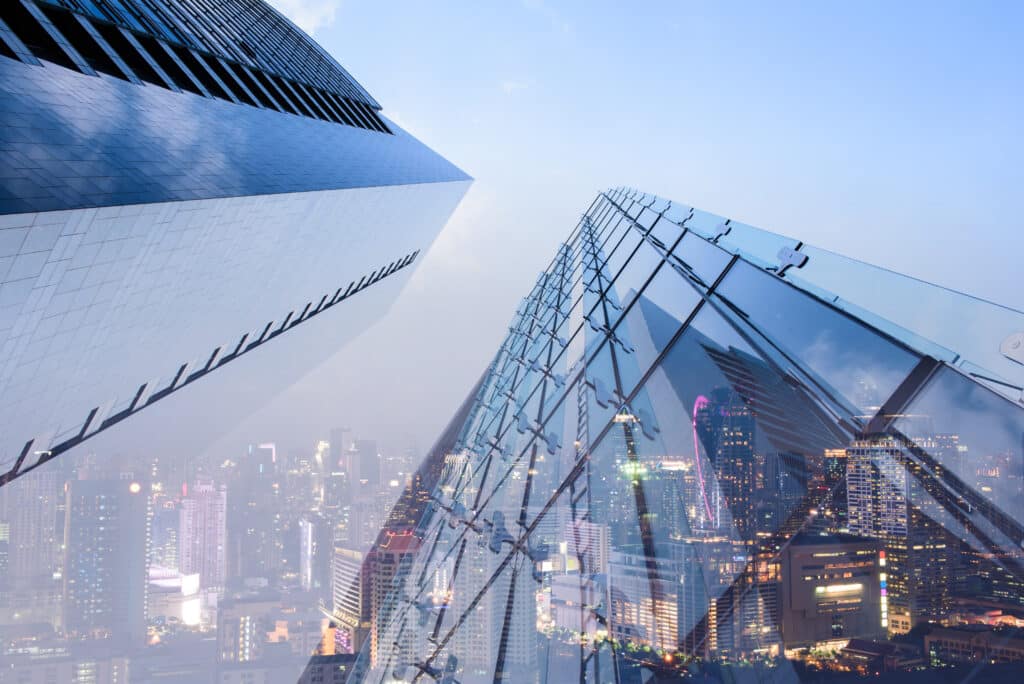 Scheduling in conjunction with a mobile EAM solution to reduce non-productive time
Many FM organisations are leveraging significant benefits from integrating their EAM system with a mobile solution. By doing this, the company's scheduling system can access live information about the whereabouts of all field personnel. This ensures that appointments are always rearranged in the most optimal way, minimising non-productive time. It also means that your productivity goes up, because you are getting the maximum amount of work completed with your existing team of field engineers.
The power of role-based interfaces for achieving SLA targets
FM businesses can access a combined role-based interface by integrating enterprise solutions such as the EAM and FSM, enabling them to create specific interfaces for staff and customers which utilise data from all the systems in use.
Interfaces can be configured according to the role of the user – which ensures that users are only shown data which is relevant to them, thus increasing productivity. FM teams also have a complete view of SLAs, KPIs, maintenance and work history, technician and appointment availability, ensuring that issues are resolved more effectively, resulting in a higher level of service. This helps FM businesses to achieve and improve on SLA targets, and avoid contract penalties.
The dashboards of these enterprise solutions can also provide a 360-degree view of the FM's contract performance, enabling FM Managers to make faster, better-informed decisions. This means that clients receive better and faster service, with more complete information about their own assets; while FM providers can improve their productivity and profitability.
Alan Cambridge founded Peacock Engineering 13 years ago and since then, it has grown extensively to over 50 employees and a team of IBM certified engineers, and has offices in London, Bristol, Leatherhead, Leeds and Bangalore. Peacock Engineering is an IBM gold partner with over 8000 clients and manages over 1 million client assets worldwide across multiple sectors including energy and utilities, FM, life sciences, manufacturing, and logistics.