When attempting to understand the topic of sustainability within the business sector, it is important to avoid adopting a narrow focus, while devoting sufficient effort to appreciating all the main areas.
Every company needs to be sustainable, of course, and ensure it is able to continue to develop and reinvest funds to maintain operations. Further to this, businesses are now expected to increase their efforts to reduce their impact on the environment by engaging with sustainable initiatives.
These may be through in-house operations or delivered in partnership with service providers, with many clients choosing a mix of the two depending on their level of resources and business practices. Regardless of the method of delivery, the input and involvement of the FM sector is increasingly essential to ensure best practice is embedded and the maximum returns are achieved in all areas.
In addition to achieving the aims of each company, this is yet another area where the influence of FMs and their service provider partners is raising the profile of our sector and highlighting the growing number of areas and opportunities it provides to add value to all those engaging with it.
FM Director has discussed this with a number of industry experts and the results make for fascinating reading. Our first comment is provided by Biovate Hygienics co-founder and managing director Nick Winstone, who says sustainable FM plays a major role in supporting each company's overall sustainability goals.
"It creates a good brand image for your company, slashes energy costs, and promotes green procurement as well as care for the planet and its people," he continues.
"According to a 2021 consumer intelligence survey report by PWC, 76% of consumers are likely to stop buying from a brand that doesn't practice sustainability. From the same report, 84% of employees prefer to work for a company that cares for the environment."
One of the ways an FM team can boost sustainability efforts is to adopt a green cleaning strategy, he continues. Unfortunately, using traditional cleaning chemicals poses a health risk, whilst sustainable cleaning products will take greater care of the client's employees and the environment.
"The first way to clean green is to use a cleaning product that will biodegrade completely within a short time frame, within 28 days. The way the products are packaged is also really important to think about.
"For commercial cleaning products, these should be as concentrated as possible. For example, a multi-purpose 1.5l pouch uses 90% less plastic than a jerry can and makes 275 spray bottles, massively reducing the carbon footprint and plastic waste generated," he says.
Another important factor to consider is the impact a product has on the user. A green cleaning product should not be classified as an irritant to skin or corrosive in its diluted state.
"Bacteria have been nature's cleaners since the beginning of time and recently these naturally occurring cleaners have become a natural way of cleaning, especially areas such as floors, showers and drains. These probiotics are in the same 'bacteria family' found in probiotic drinks, such as the family favourite Yakult. In one sense you could label these innovative cleaning products as 'Yakult for your floors'," says Mr Winstone.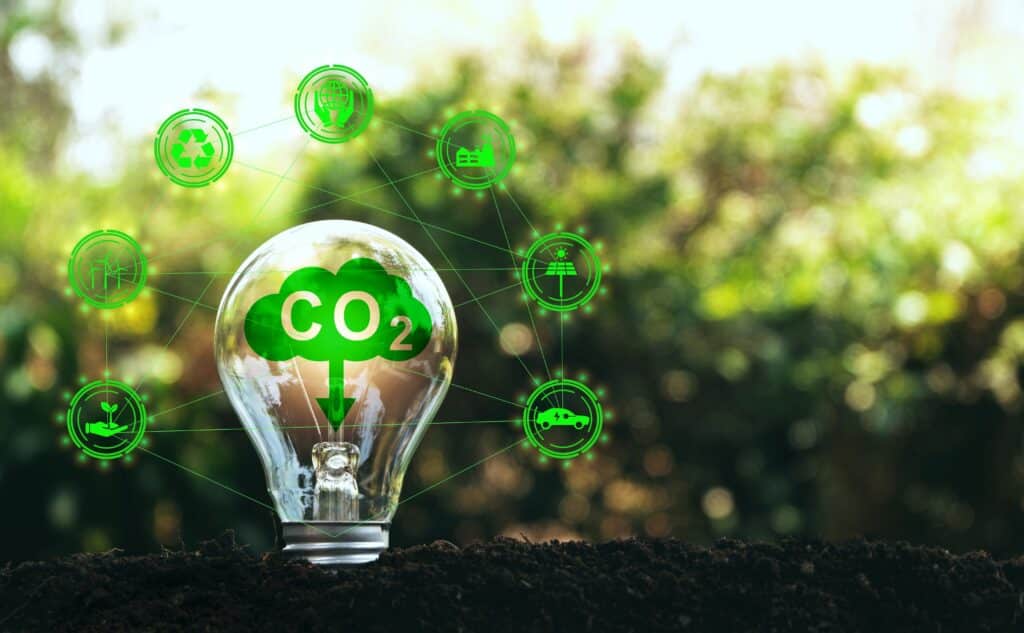 DMA group managing director Steve McGregor says the built environment contributes 40% of UK emissions, so the government and the private sector need to collaborate to drive change and to make this happen as soon as possible.
In 2021, research from the British Chambers of Commerce involving 1,000 UK businesses found that 90% do not measure their carbon footprint and only 13% of businesses have carbon reduction targets, he continues. Research from Lloyds Bank also found that although 75% of SMEs are aware of the government's commitment to reach net zero by 2050, remedial costs and a general lack of understanding have slowed progress, with many SMEs phasing projects over two or three years to reduce the impact on their bottom line.
"So, which areas should we prioritise?" Mr McGregor asks. "Building a net zero society depends on saving energy and cutting or offsetting carbon emissions. Emissions in buildings can broadly be categorised into two major bands: embodied carbon, and operational carbon."
Embodied carbon translates into all the emissions from sourcing and producing construction raw materials, including their extraction, transportation and manufacturing processes.
"This means, we shouldn't rush to demolish older buildings, rather remodel, upgrade and refurbish where possible," Mr McGregor adds.
Operational carbon is those emissions during the operational life of a building, including its use, management and maintenance. It accounts for 28% of all global greenhouse gas emissions, compared to the 11% stemming from embodied carbon.
A brighter spotlight therefore needs to be shone on operational carbon. He states that the World Green Building Council's Net Zero Carbon Buildings Commitment is a good example to follow, as it factors equal embodied and operational carbon weighting into its approach.
"In summary, for those businesses struggling to know where to start, you should consider getting some specialist advice. An energy audit will not only confirm where you are now but it will also prioritise your remedial actions.
"But there is a simple chronology. First, reduce your energy consumption by installing better insulation, double/triple glazing, LED lighting and better automated controls, for example. Engage, involve and educate your building users too. Once you have optimised your energy demand, you should then consider renewables, like heat pumps, solar PV and others," says Mr McGregor.
Cleenol head of marketing Paul Twiss says recycling has been a watchword for the environment for many years.
"And it does indeed allow for all types of energy saving, but alone, it does not offer the silver bullet for waste control. During any recycling process, resources are reused, energy is consumed, and a degree of pollution follows.
"This is why the often-quoted 3R's of going green – reduce, reuse, recycle – appear in this specific order. This is where pre-cycling comes in, under the 'reduce' phase.
"Pre-cycling is about reducing waste by avoiding items that will generate it, or selecting certain items that will generate less, or acquiring items that can be reused for something else, but attention to pre-cycling can also bring significant savings early on in a manufacturing process," he continues.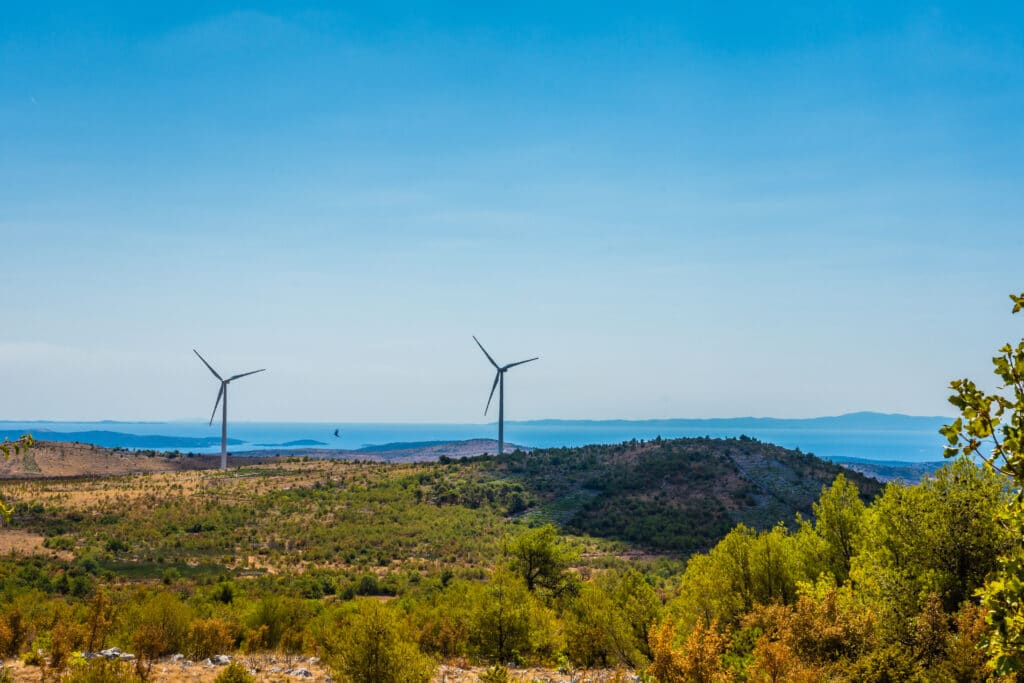 The performance of a cleaning product has a direct correlation with the resources used: if a low-performance cleaning product is used, more of it will be needed to deliver the same level of cleanliness as perhaps a more effective or more expensively formulated product will.
If a concentrated cleaning product is used, there will be a consequential reduction in environmental impact thanks to there being less plastic and less energy needed during its production, when compared to a traditional product.
"These are both examples of pre-cycling. Pre-cycling is the process of reducing waste by attempting to avoid producing items which will generate waste. It is the concept of 'using less' to 'generate less''. Such an approach has a stronger positive environmental impact than recycling. Indeed, pre-cycling helps reduce the need for recycling; although recycling is a positive and necessary process, as we saw above, it still requires energy and resource consumption," Mr Twiss concludes.
P-Wave sales and marketing manager Mark Wintle says when it comes to sustainability, the washroom is often overlooked but it is where genuine positive improvements can be made.
Disposables need to last as long as possible and proper consideration needs to be given to what happens at their end-of-life, he continues.
Mr Wintle says his company has been solving the most common hygiene issue in urinals for years, as randomly splashed urine causes a headache for cleaners, plus a bad smell and a reduction in hygiene standards.
"Two years ago, we delivered a new angle on splash prevention and a major step forward in terms of urinal deodorising technology with the launch of our new 100% recyclable urinal screen, which has more fragrance and lasts longer than other 30-day urinal screens.
"Wherever possible, we try to offer more sustainable solutions and use less plastic than similar screens – including 15% recycled material. This material features the EcoPure additive for faster biodegradation if it should end up in landfill."
He further explains how the company is continuing to launch new products, including longer-lasting fragrances for up to 60 days. These are designed to reduce the number of changes and will deliver an immediate and measurable sustainable benefit.
"Adding to this, our product's highly-effective splash-preventing design means less urine on the floor, and that means less cleaning, less water and chemicals used, and fresher smelling washrooms," Mr Wintle concludes.
The application of best practice sustainability methods and processes is continuing to provide the FM industry with opportunities to prove its expertise and further extend its influence. While this may require investment in some cases, it has the potential to increase opportunities for engagement in all areas, which could result in higher levels of business development.