Paul and Michelle Connolly provide FM Director readers with their thoughts on current employment trends and the need to adapt to the changes in the market to attract the best talent
Company owners have described the difficulty in attracting and retaining workers to be one of the most challenging aspects of business for many in the FM sector and this remained virtually unchanged for several decades.

However, these difficulties have increased considerably in more recent times due to what many describe as a "perfect storm" of issues that include Brexit, the initial impact of the pandemic, and the drive to expand workforces as UK businesses seek to recoup their losses. FM Director spoke to recruitment service provider 300 North founders and owners Paul and Michelle Connolly to hear their thoughts on the current recruitment market position and how this is likely to change in the future.

A perfect storm

In their view, the main three things affecting the market are: the general lack of people available, ESG, and diversity and inclusion. "For the first time ever, there are more vacancies than people unemployed," begins Mr Connolly. "But there are also pressures for companies around ESG (Environmental, Social, Governance) and D&I (diversity and inclusion) strategies."

Increased focus in public sector frameworks and contracts around measuring social impact have caused many FM companies to look at how they can benefit their local communities including working with schools to raise awareness of FM among young people.
The intersectionality of D&I and ESG has seen an increase in engagement with young people as well as training and graduate programmes that support them into businesses.

"There is always a shortage of certain skills in the market," acknowledges Mr Connolly, "and at the moment we're seeing people shortages for maintenance engineers, which is a longstanding issue for FM, but there are also rising numbers of vacancies for compliance roles especially within PFI projects, and commercial management and quantity surveyor roles.
"Employers will lose candidates if they don't react as quickly as possible"

"Interestingly, something coming down the pipeline we're seeing is an uptick in PFI hand back roles, with companies often looking to fill these several years in advance of the contract end date. We're seeing some proactivity around recruiting for these roles with a view to taking on an entire PFI hand back team eventually."

There is also evidence of more people leaving a new role within the first 12 months for a variety of reasons including a greater awareness of opportunities, lack of support from their employer, low job satisfaction, salary levels and issues caused by rising inflation.
"Salary levels and cost of living concerns are definitely out there and we're seeing companies having to work harder to retain staff, but it seems these issues are less likely to influence higher wage earners," Mr Connolly suggests. "They place more weight on feeling valued, job satisfaction and offers of hybrid working.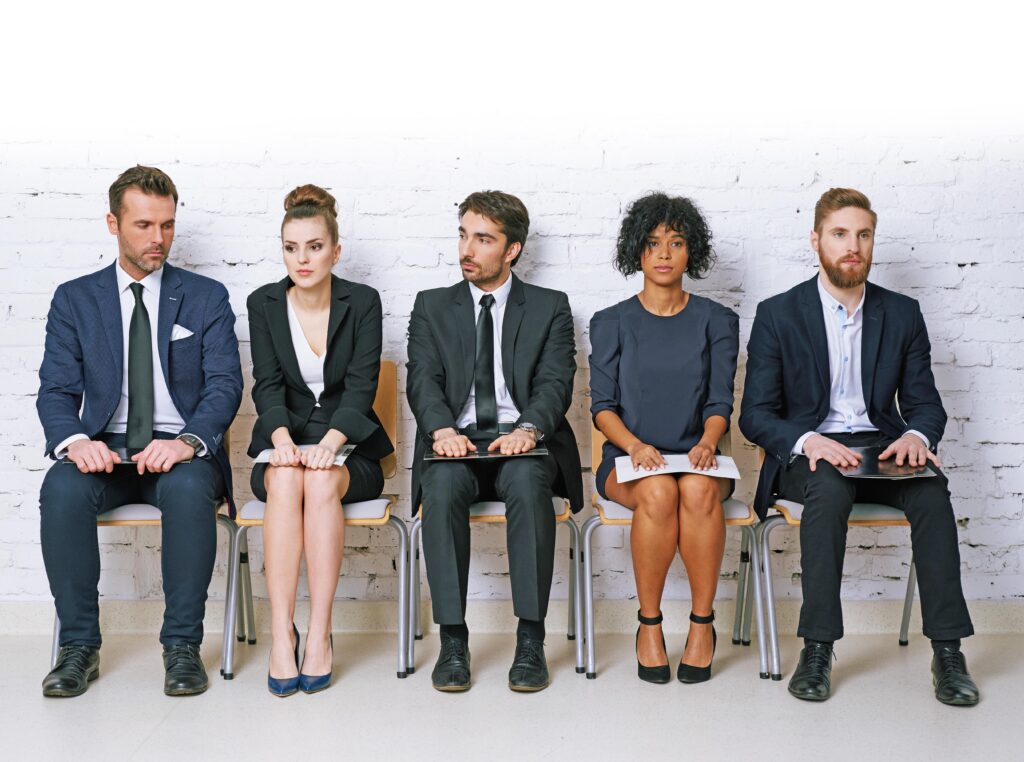 "A good onboarding strategy and process is a great first impression to a new candidate and we've seen these improving to be fair, but there's still lots more to do."

Developing a larger team

When recruiting new members of staff, it is essential that employers react quickly to applications, arrange interviews swiftly and provide prompt feedback to avoid applicants losing interest. Ms Connolly notes that in the current market, it's common for applicants to have multiple opportunities in the pipeline therefore it's vital to provide certainty and transparency in your recruitment process and act quickly to demonstrate your commitment, providing a positive experience of your company and brand from the outset.

"Employers will lose candidates if they don't react as quickly as possible," she continues. "We're also working more closely with our clients to advise them on how to avoid some of these issues."
This includes explaining the benefits of creating more schemes devoted to supporting employees, encouraging them to take up opportunities for training to gain extra skills and assisting them in their career development ambitions. "Companies are realising that they will lose staff if they don't support them, which adds further importance to retention strategies," she says.

"We can definitely see the investment made in improving the working environment," Ms Connolly continues. "We've done the same and improved our office so that it's far more supportive in assisting everyone to be as productive as possible, while allowing them to work in a pleasant environment."

Possibly one of the most positive developments observed is the growing number of apprentice and graduate recruitment schemes being introduced and further refined by companies, with the aim of addressing the issues emerging from the ageing UK workforce, which is of particular importance within FM.

Due to the lack of people and skills available to fill current roles, as well as the drive for improved D&I strategies, it's imperative for recruitment partners like ourselves to be able to support clients in 'widening the net' as far as possible, as well as offering a consultative approach to recommend ways in which people can engage with different talent pools.

Ms Connolly further explains how the addition of the Recite Me accessibility toolbar of the company's website is enabling the business to match the inclusion policies of its clients by attracting more people to apply for jobs. "By allowing personalisation of the browsing experience on our site, we are able to support access to the job market and reach a more diverse talent pool," she says.

"We need to support people in thinking outside the box when it comes to recruiting in the current market. For example, in our own business, engaging with the government-funded Kickstart Scheme that was launched to encourage more businesses to recruit young people has proven beneficial, showing you can teach people some of the skills that are in short supply." Ms Connolly noted the scheme has been seen to improve diversity in the workforce and open the job market to a wider range of young people.
Looking to the future of the recruitment market, Mr Connolly views the economic downturn predicted to impact the UK economy with cautious optimism.
"We've been through recessions before – will it make it easier or harder? Both in some ways, but if you look at Facilities Management as a sector it historically has always fared better than other sectors such as retail or hospitality in an economic downturn because buildings still need to be maintained and looked after. Services still need to be provided. I'm sure again the FM sector will do better."

Looking ahead

Mr Connolly added: "But we're also likely to see companies restructuring and this will probably lead to a reduction of the workforce in these instances," he admits. "There may also be a possible temporary freeze in recruitment practices, especially by some of the larger companies, while they complete their restructure.

"You can see that restructuring needs to happen in some businesses and it's obvious that the rise in salaries, increased cost of living and inflation can't continue, but unfortunately other sectors will likely perform less well than FM, and the sector will see an increase in candidates looking for work in the industry which should ease things from a recruitment perspective."

"Overall the FM sector has great resilience and is tackling the issues facing staffing and environment head on," adds Ms Connolly. "The appetite for change in the sector continues to grow, and companies are engaging with third-party organisations across various industries to bring in solutions, however what I would like to see is FM providers coming together on a larger scale within the industry to do something about the issues and invite the next generation of FM professionals in."